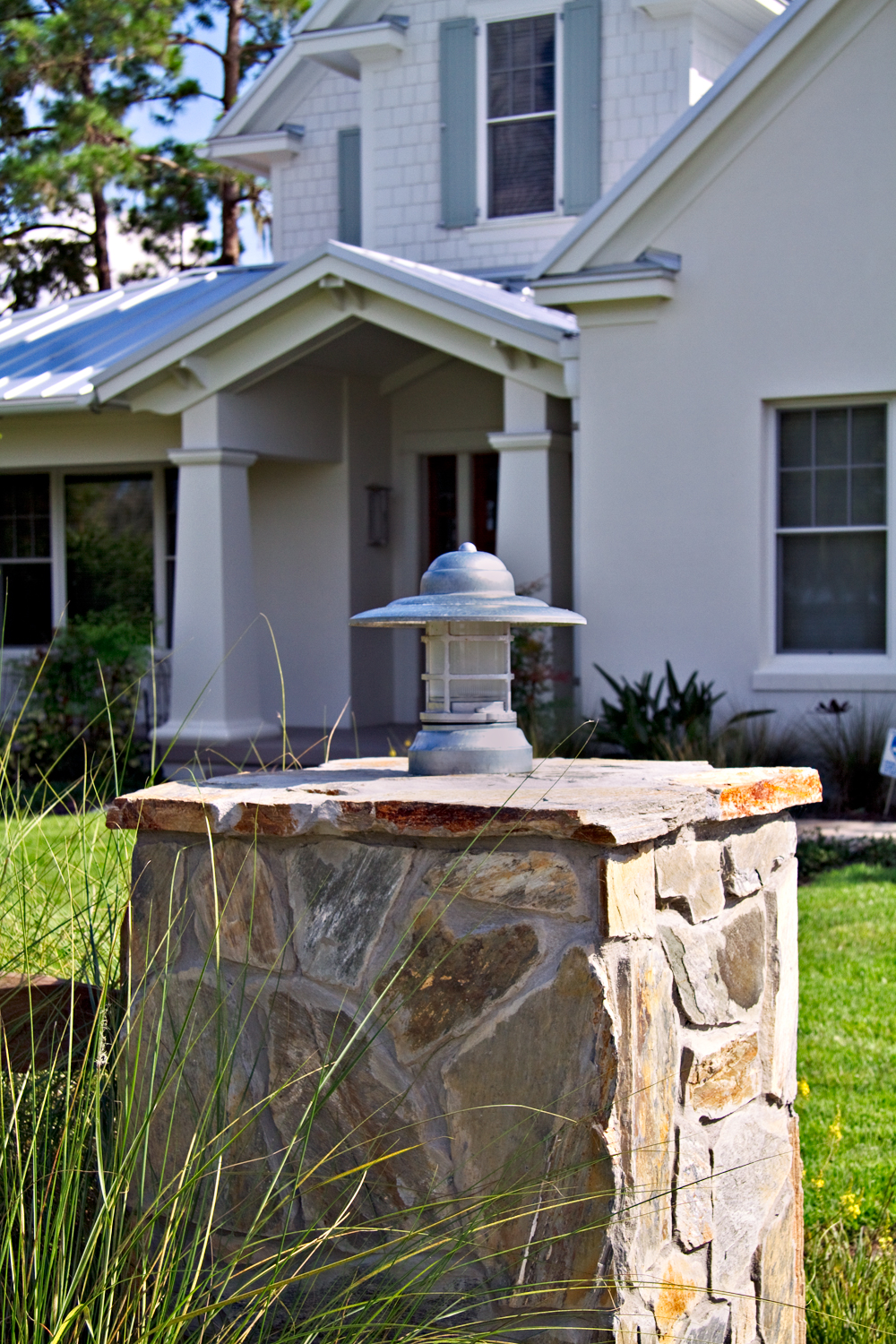 Outdoor Lighting | Gary from Orlando, FL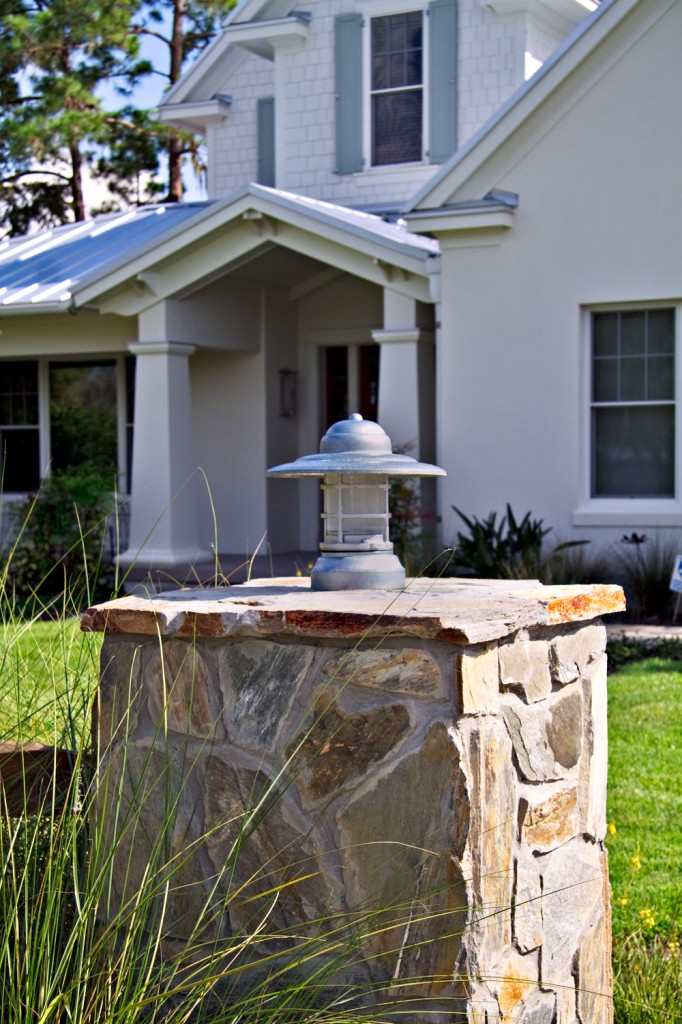 Our featured customers today are happy to call Orlando, Florida their home. Surrounded by lakes and the nearby Universal Studios, there is plenty to keep the family entertained, but wait until you see their home.

The home has a modern yet craftsman style, but on a much larger scale than the originals. Stone columns that are topped off with our galvanized outdoor lighting, flank his driveway and light up the walk ways at night. When one of the homeowners, Gary, came to us looking for unique outdoor lights, the Large Column Mount CGU Exterior Light immediately struck us as the perfect fit. Clear, ribbed glass lets out the maximum amount of light so guests can clearly see where they're going – as if you could really miss this beautiful house anyways!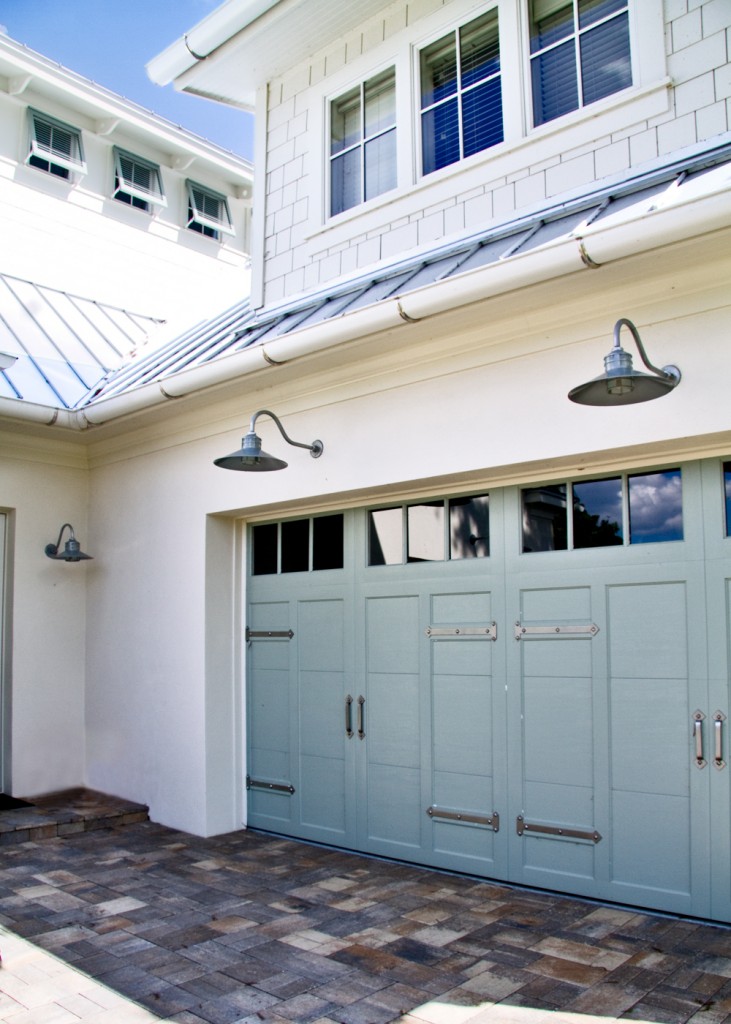 After you make your way up the cobblestone driveway, you've reached the main house. Covered in shaker shingles and a coordinating tin roof, this home was definitely built for the unpredictable central Florida weather. The driveway's Column Mount Lights will hold up well during our crazy thunderstorms and hot sunshine, so Gary needed garage gooseneck lights that would do the same. Over the garage and near the side entrance notice our Barn Light Fanning Shade. The Fanning's design is a favorite amongst customers that are striving to deliver that modern, yet charming arts and crafts/mission style. Complete with a flared shade, the Fanning Shade also has a unique cast guard and glass unit built into each one. Instead of the usual rounded guard that drops below the shade, the guard on the Fanning is cylindrical, and flat at the base. You can select your choice on the glass inserts too – try opal or cloud for a traditional look like Gary did, or something more bold like blue for an industrial factory feel.