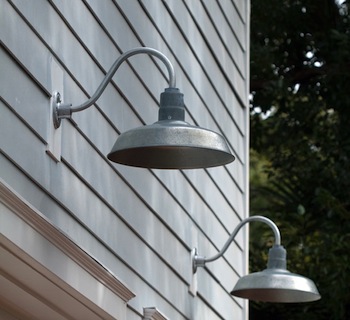 Galvanized Gooseneck Lights: An Ideal Coastal Choice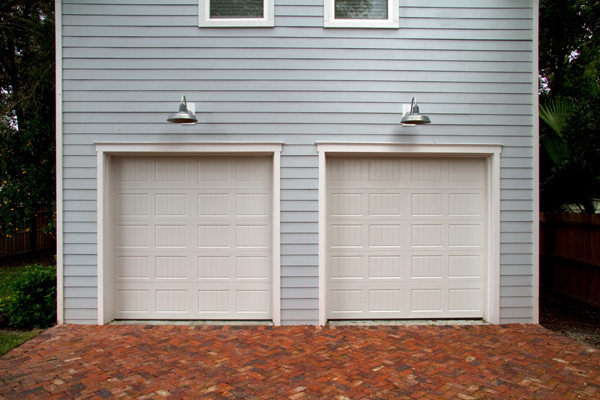 Galvanized lighting is among the most reliable and sustainable lights for both interior and exterior illumination. Homeowners and business owners in coastal areas appreciate the extra layer of protection against rust and corrosion provided by a galvanized finish. Barn Light Electric Co.® sells a wide variety of pendants, gooseneck lights, sign lights and wall sconces available in galvanized metal finishes. These fixtures are prized for their rustic and coastal style, as well as their durability and versatility.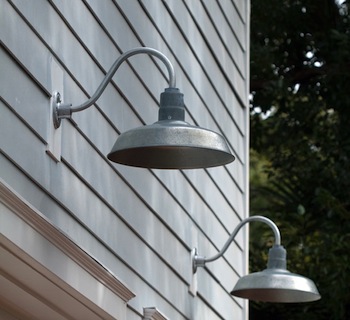 Galvanized lights boast a rustic appearance that appeals to a variety of tastes, which is why they are used in a diverse array of residential, commercial and industrial settings. These settings range from docks to restaurants, boutiques, home kitchens, bedrooms and garages. They can be found on traditional or colonial style homes, coastal getaways, city lofts or trendy storefronts.
The beautiful photos today come from the home of a nearby customer in Orlando, Florida. The pair of Barn Light Electric Co.®galvanized gooseneck lights were installed on his double stall garage about two years ago. Although it lacks the winter snow and ice, Florida does have plenty of rainy days and tropical storms – even the hot summer sun is no match for galvanized metal lighting! Like a good bottle of wine, galvanized metal lights age gracefully and are an ideal outdoor lighting choice for wet and humid coastal climates because they won't corrode or rust.
To get a similar look for your home, check out The Original Barn Light. The customer today chose a 16 inch shade and paired each with a B-1 gooseneck arm. The shorter gooseneck arm allows allows the shade to stay close to the garage wall and shine just enough light down upon the garage doors below. As we've noted before, galvanized metal is a finish choice that accents any color scheme – today you see a light, blue-gray siding with crisp white trim and doors. How can you incorporate galvanized gooseneck lighting into your home?