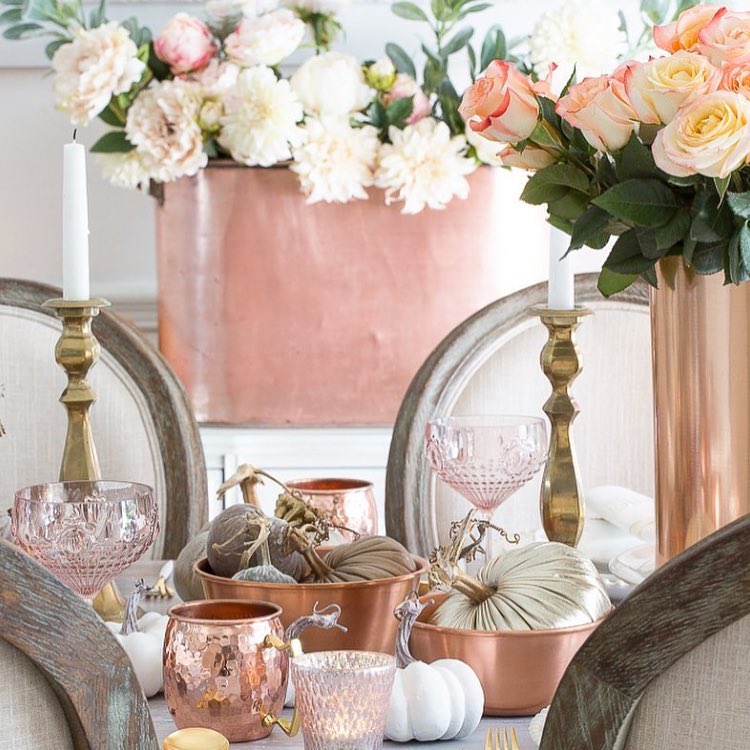 Guest Blogger | How to Create Hygge with Lamps, Wall Sconces & More
Hygge, pronounced "hue-gah," is the Danish concept of coziness, comfort, and simple pleasures. It's the feeling you get when curling up with a good book next to a crackling fire, or sharing a delicious candlelit meal with loved ones, or slipping into a toasty sweater and socks on a chilly autumn night. And while hygge can be achieved in myriad ways, any Dane will tell you that one of the most important factors for creating a hyggelit environment is the right lighting.
Ready to get cozy this fall? Here's how to use light to create the ultimate hygge home.
Light some candles. According to Meik Wiking, author of The Little Book of Hygge, "No recipe for hygge is complete without candles. When Danes are asked what they most associate with hygge, an overwhelming 85 percent will mention candles." Candlelight, whether real or imitation, goes a long way in creating a sense of cozy calmness, so an easy place to start in hygge-ing up your home is with plenty of candles.
Get a fire going. The same goes for the warm glow from a flickering fire in the hearth. If you're lucky enough to have a fireplace in your home, use it! There's simply nothing more inviting than a crackling fire.
Limit overhead lighting. To create the right hygge atmosphere, consider turning off any overhead lighting. Don't get rid of it all together—a functional room needs overhead lighting—but turn these lights off when it's time to get cozy.
Layer up on accent lighting. Accent lighting, such as sconces, table lamps, and floor lamps, has a way of creating intimacy which is essential to hygge. As Meik Wiking states, "Lighting is not just about candles. Danes are obsessed by lighting in general… Danes select lamps carefully and place them strategically to create soothing pools of light." Get creative with your lamp placement — a sconce in a quiet corner, or a small lamp on a kitchen or bathroom counter can go a long way in warming up forgotten nooks or spaces with lots of cold, hard surfaces.
Cast a warm glow. Warm bulbs with a low lumen number create a gentle light that really ups the cozy factor. Opt for bulbs that are warm or soft white in color; 1000 lumens is a comfortable level that still provides enough light for reading or knitting (you can go even lower for TV watching or entertaining). This low lighting imitates candlelight and instantly sets the mood.
Use vintage style Edison bulbs. These bulbs have an inherent nostalgia that lends itself to a hygge environment and cast the warm, soft glow mentioned above. Almost any fixture can take an Edison bulb, or you can string them from cloth-wrapped cords for extra texture (another feature of a hygge home!).
Install dimmers—especially on overhead lighting. As mentioned earlier, overhead lighting can be tricky when it comes to creating a sense of hygge. One convenient way around this issue is to use dimmers so you can adjust the level of lighting for the task at hand or the mood you're after.
Have fun with string lights. Hygge is often associated with a sense of whimsy, and what's more whimsical than twinkling string lights? Hang string lights indoors or out to create a warm, welcoming space that provides the perfect backdrop to all your hygge moments this season.
Guest blogger Melissa Andersen is a writer, editor, blogger, and social media manager/consultant for clients such as Hygge & West, And North, and Period Architecture