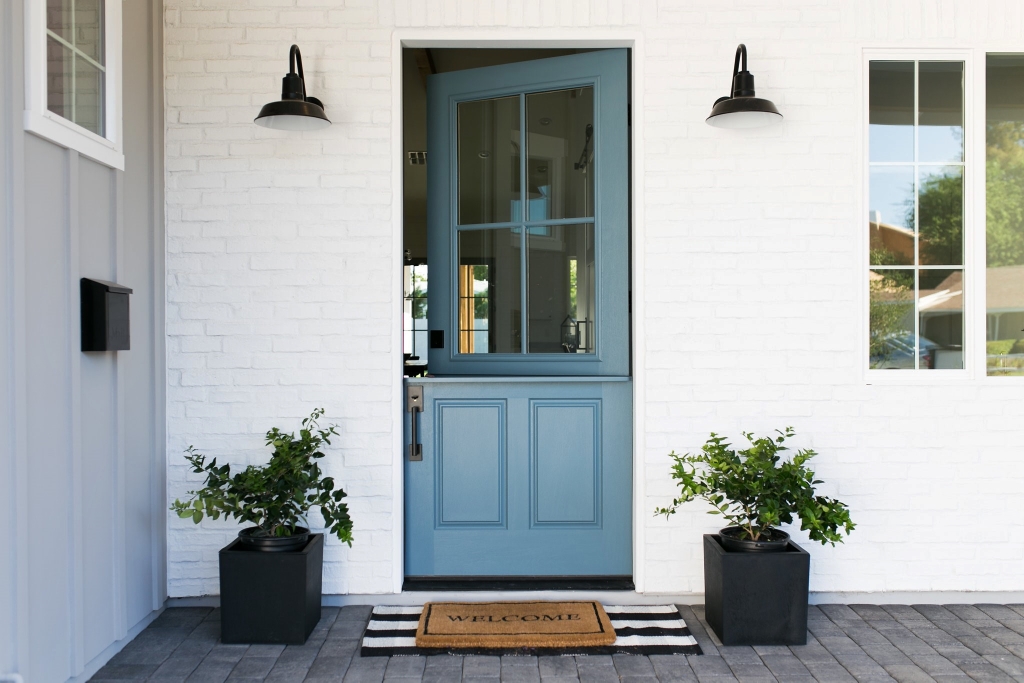 American-Made Gooseneck Lights a Top Choice for Builders
Why do architects, designers, and builders choose Barn Light Electric over other companies? For Nathan Anderson, contractor and owner of Rebuild the Block in Phoenix, Arizona, the quality and customizing options bring him back again and again.
"The durability of construction is a key factor for exterior lighting, and we have always been drawn to the simplicity that comes with many of the Barn Light Electric lights," Nathan says. "Barn Light has so many great options to choose from and, given that their products are produced here in the states, it definitely helps when you need to speak with someone about a specific light fixture."
Nathan and his team build modern farmhouse-style homes in the Arcadia Lite neighborhood which is coveted for its proximity to downtown, the PHX airport, and plenty of great restaurants. We featured the beautiful kitchen above from Rebuild the Block back in January. Today we're exploring another farmhouse, this one inspired by midwest country-style ranch homes with wraparound porches and functional dormers.
When the designers chose a white brick facade for the front porch, Nathan knew gooseneck barn lights would play a role. He chose the classic Original™ Warehouse Gooseneck Light to accent the porch and flank the front door. These handcrafted gooseneck lights are customized with 12″ shades, a Black finish, and G26 gooseneck arms.
"The bold color of a black gooseneck light is the perfect accent for any farmhouse," Nathan notes. "We know that the finishes used on this industrial style light will hold up against the harsh weather that we have here in sunny Arizona."
The lights pop beautifully against the custom white brick while the blue door and warmth of the stained beams and post details tie the entire space together.
"The Original™ Gooseneck is a great choice for anyone looking to achieve that true farmhouse/industrial feel," Nathan says. "With so many color options, you can really find the perfect fit for any home."
Photos courtesy of Rebuild the Block