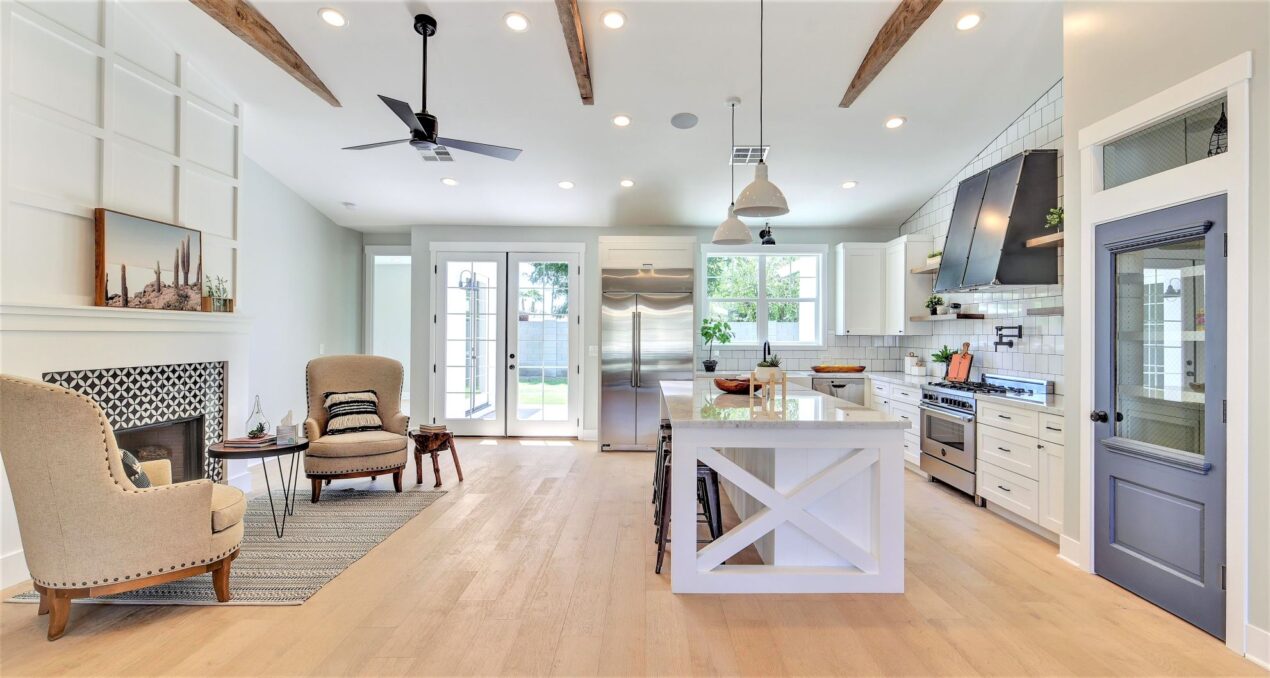 Deep Bowl Barn Pendant Lights for Arizona Spec Home
Building a brand new home is exciting, but it's easy to be overwhelmed by the countless decisions that must be made. Speculative homes, often called spec houses, offer an attractive alternative because the builder handles all of the decision making. You simply purchase a brand new or extensively renovated home and settle in!
Nathan Anderson and Nate Howard, contractors and owners of Rebuild the Block, offer new and renovated spec homes in the Arcadia/Central Phoenix area of Arizona. They recently completed a home in the Arcadia Lite section of Phoenix, one of the hottest markets for new homes thanks to its proximity to downtown, the PHX airport, and tons of great restaurants. 
"This home is what we in the industry term a scrape-and-rebuild," Nathan explains. "Everything in this house is brand new, and we worked with our architect to develop an amazing floor plan. We hand picked all of the finishes and fixtures to develop that signature style best described as the modern farmhouse."
And what modern farmhouse would be complete without barn lights?! For this home, Nathan chose the deep bowl style of the Wilcox Deep Bowl Pendant Light for the kitchen. He customized these with 14″ shades, powder coat White finish, and standard black cords.
"For this kitchen, we needed a larger pendant that made a statement but didn't take away from the clean lines we established in the space," Nathan notes. "We decided to go with the White finish to tie into the subway tile backsplash and white board-and-batten trim on the fireplace adjacent to the kitchen island."
The deep bowl of the Wilcox lends a modern look to the classic barn light shade and offers generous light onto the surface below. The Wilcox is handcrafted from commercial-grade materials and finished by hand in our Florida manufacturing facility.
"It's no secret that barn style lighting is what helps give us that signature modern farmhouse look that people want," Nathan says. "The best part about the Wilcox Pendants is that they subtly pull everything together to make this house truly one-of-a-kind."
Photos courtesy of Rebuild the Block