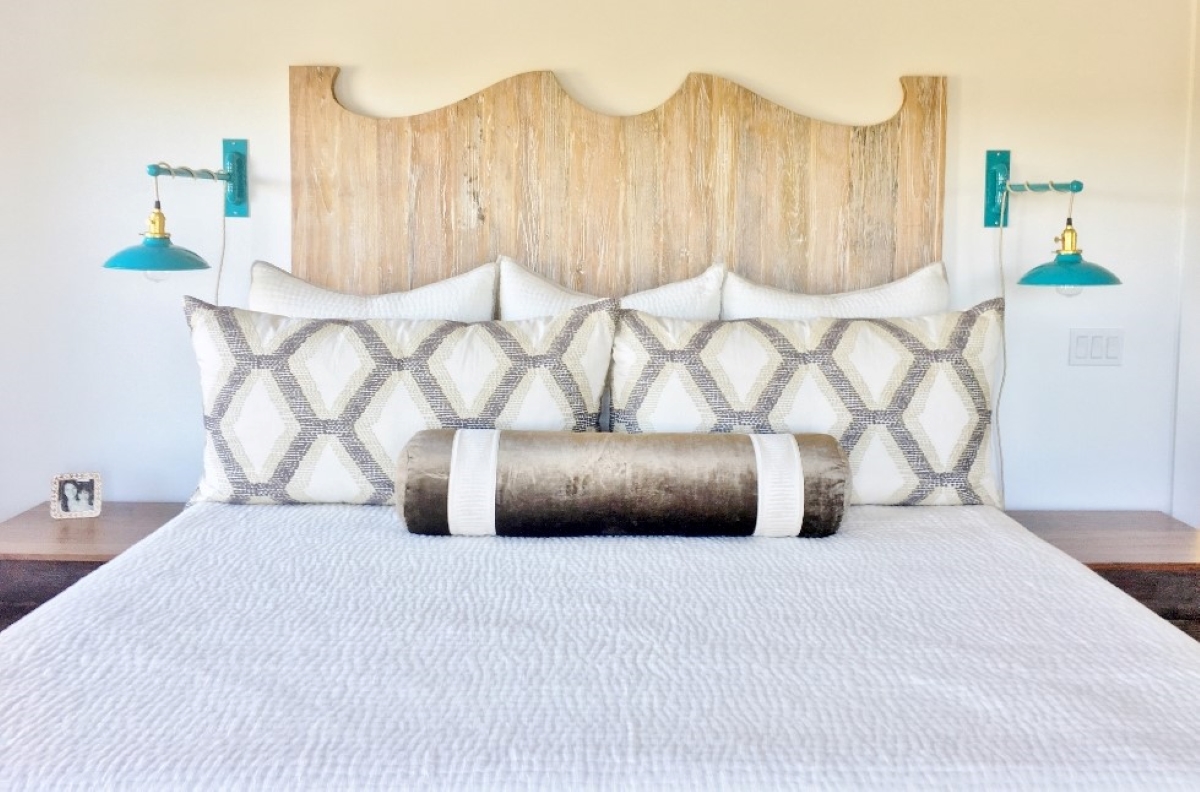 LED Barn Lights for Texas Hill Country Home
When Robin started creating her custom home, she turned to the surrounding Texas hill country for inspiration.
"I was going for an eclectic, artistic, cozy, hill country look," Robin says. "We wanted a lively yet comfortable home that represents the hill country of Texas and nearby Austin which is very eclectic and a little bit rustic."
Robin's home features a lot of natural wood with black, white, and pops of color. Since much of her home was custom made, Robin turned to Barn Light Electric where she could custom build her lighting.
"I wanted well made, high design, and quality lights that were unique and expressed a certain feel to our home," she says. "The fact that I could design my own lighting was great and a lot of fun! And American made was definitely a plus!" Robin chose RLM-style barn lighting for the exterior of her home and updated the look with the latest in LED technology.
"Barn style lighting is so classic and timeless. I didn't want something that would be out of style in three years," Robin notes. "LED is a no-brainer for the overall cost effectiveness. We don't want to worry about the electric bill or changing bulbs."
For her oversized, detached garage, Robin chose the Laramie LED Gooseneck customized with 16″ shades, Black finish, and G32 gooseneck arm. She also opted for the 1250 lumen LED with a domed lens.
"I wanted dramatic, large barn lights on either side of the door to add style and effect," she explains. "We live in a community with no street lamps, so when I turn on a light, I want it to really shine. The 1250 lumen is not too warm, not too cold, and the domed lens gives it a nice finished look."
Robin also chose matching Laramie LED Wall Sconces for the back door and upper deck but customized these with 14″ shades.
"I like that these matched the garage lights but aren't too matchy," she says. "They're cute and efficient and add just the right amount of style and statement to the wall."
As Robin was browsing the Barn Light website, the Sinclair Swing Arm Sconce caught her eye.
"It was love at first sight when I saw this on the website," she says. "Especially when I saw it in Teal. Our master bedroom is done in whites, naturals and woods so it's very calming, but I wanted just a touch of color and whimsy. These are perfect."
Robin customized this handcrafted swing arm sconce with a Teal shade and arm, brass socket with knob switch, and a gold-and-white cloth cord. When the electrician arrived for the install, Robin sat on the bed with her pillow and a book to make sure he got the height just right.
"I love that my night stand is less cluttered with no lamp on it," she explains. "And I love having a neutral room with just a touch of teal. The swing arm is sturdy and the gold-and-white cord goes perfectly with our bedding and theme of naturals."
Photos courtesy of the homeowner