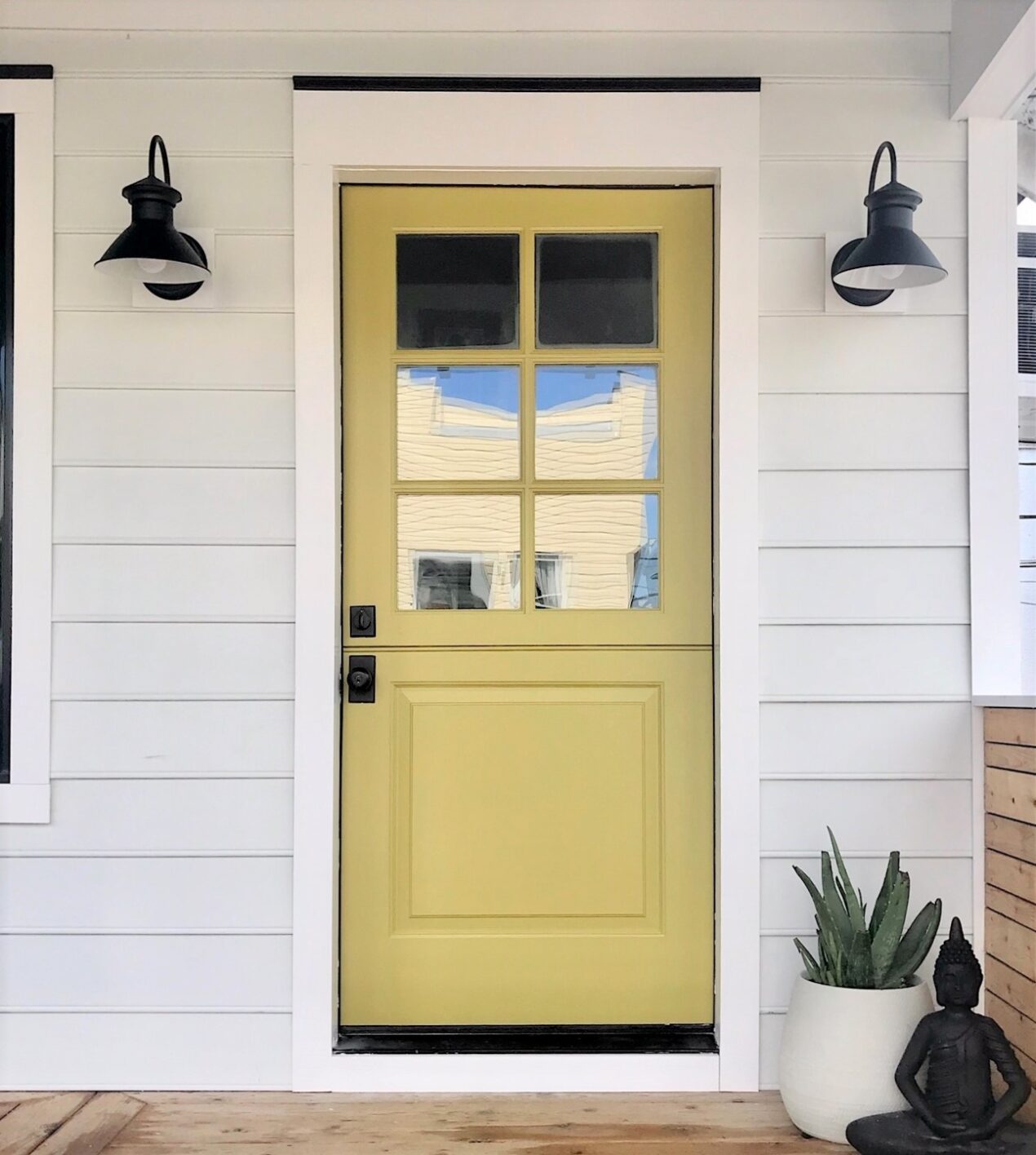 Cure the Winter Blues with Instagram Inspiration
It's been a wild winter thus far and frankly, we're ready for spring! This season's wind and weather can take a toll on your home's windows, exterior paint, and furniture so it's time to start dreaming, and planning, for spring's home improvements.
While fresh paint and clean windows are on the list, the front door is a great place to start adding your personal touch. We're sharing these pics from our Instagram feed as inspiration on how to use lighting, furniture, plants, and other decor to welcome friends and family with style.
We might never make it through the front door at Jenny's home thanks to this inviting front porch. With comfy furniture, flowering baskets, and Original™ Wall Sconces flanking the front door, this setting beckons us to sit a spell.
A splash of red grabs your attention at this Austin, Texas home. This homeowner chose Esso Gooseneck Lights to comply with his city's dark sky ordinances. The handspun, porcelain enamel shade throws the light downward onto the entryway with less glare and light spill.
The farmhouse craze continues and @sucasadesign has captured every detail at her front door. From the crisp white façade to the black accents and soothing gray door, this front porch exudes modern farmhouse style. The Original™ Warehouse Pendant is the crowing touch!
While board-and-batten captivates many, we love the whitewashed brick of this home featured on @shopskout's feed. The black Fire Chief Sign Light pops off the white façade and, thanks to the optional swivel knuckle, directs the light directly onto the house numbers.
This front door hints at a bundle of personality inside. The compact Bowie Wall Sconce, looking pretty in pink, highlights the tiny planter which adds a touch of softness to the space.
This homeowner added an industrial flair to her front door with an Industrial Guard Sconce. Customized with a Galvanized finish, a standard guard, and clear glass, this rugged wall sconce will stand up to any season for years to come!