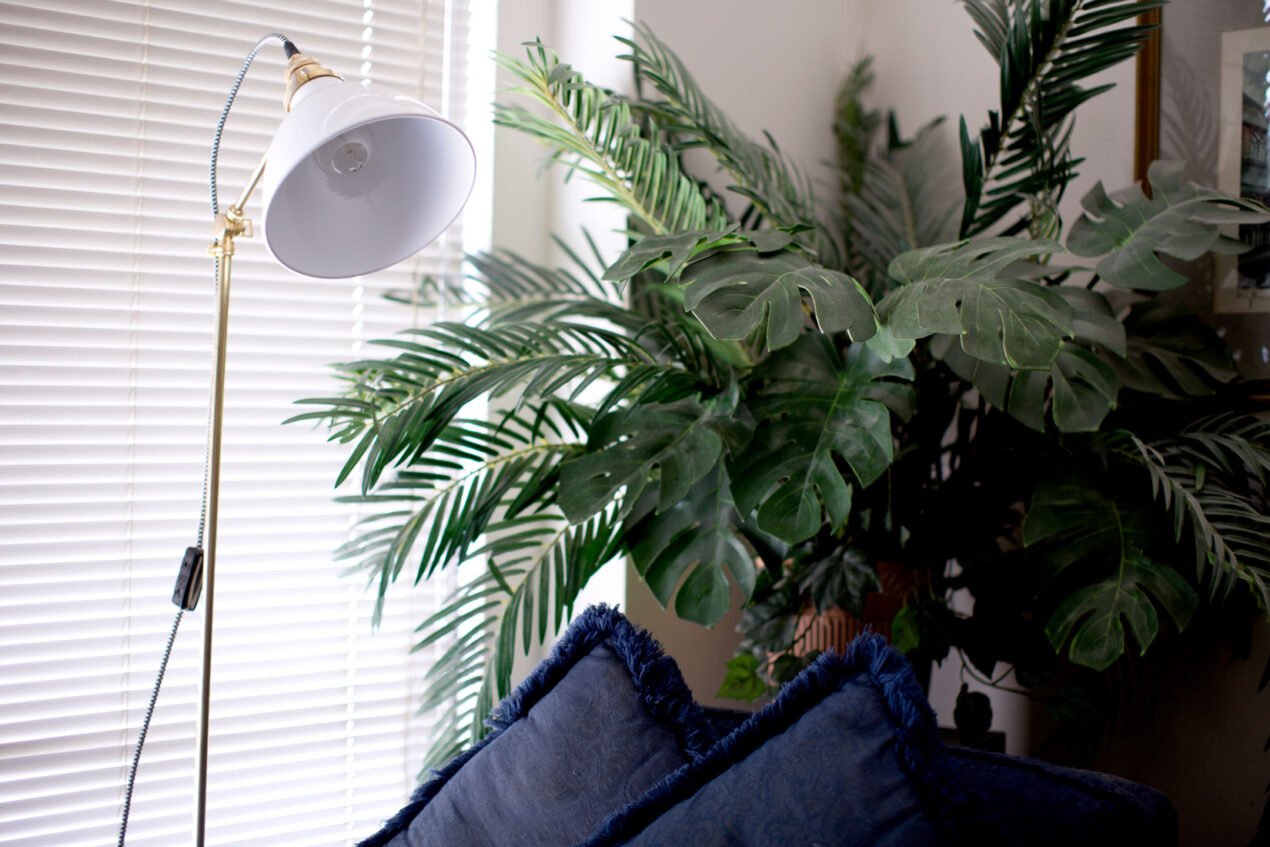 How To Chase Away Winter's Shadows with Accent Lighting
So where will you be at 6:28am on Monday, March 20th? Personally, I'll be celebrating the arrival of spring! Not that I have anything against winter, but spring is my favorite season. Everything turns green again, flowers pop up, and spring training is in full swing. What's not to love?!
I do admit to holding one grudge against winter — I abhor the darkness. Yes, it's cozy at night when you can light a fire and snuggle with the kids under a throw on the couch, but I miss the extended hours of daylight and time spent outside.
If you find yourself looking for more light in your home during winter's dark days and nights, consider adding accent lights to help chase the shadows, and the winter blues, away!
Table lamps offer an easy way to add a spot of light to almost any room in the house. With portable plug-in convenience, table lamps not only provide light in a space, but can become a stylish accent piece for your décor.
The Bomber Retro Desk Lamp is one of our most popular desk lamps and can be customized in a variety of ways. Choose from two shade sizes then pick one of 20 powder coat finish colors or one of 10 colors from our porcelain enamel palette. There are a dozen cord styles to choose from too to give your table lamp even more personality.
One of our customers had this to say about her recent purchase of the Bomber Retro Desk Lamp…
"Purchasing this lamp was a thoroughly pleasant experience. I have not yet seen the lamp since my daughter lives in Ohio while I reside in Maryland, but my daughter told me that my grandson's first comment on seeing the lamp was, 'This is a lamp that I can keep forever.' Quite perceptive for a 14-year-old. Thank you."   Annie
Floor lamps also provide a warm touch of light that can be moved to suit your mood. Our collection of floor lamps feature some of our most popular shade styles outfitted on a cast iron weighted base for stability. And just like our table lamps, floor lamps can be customized so your new accent light can either blend in with your current décor or become a statement piece.
American made and crafted to last, our lamps give your spaces a spontaneous makeover that's as simple as plugging in a light!