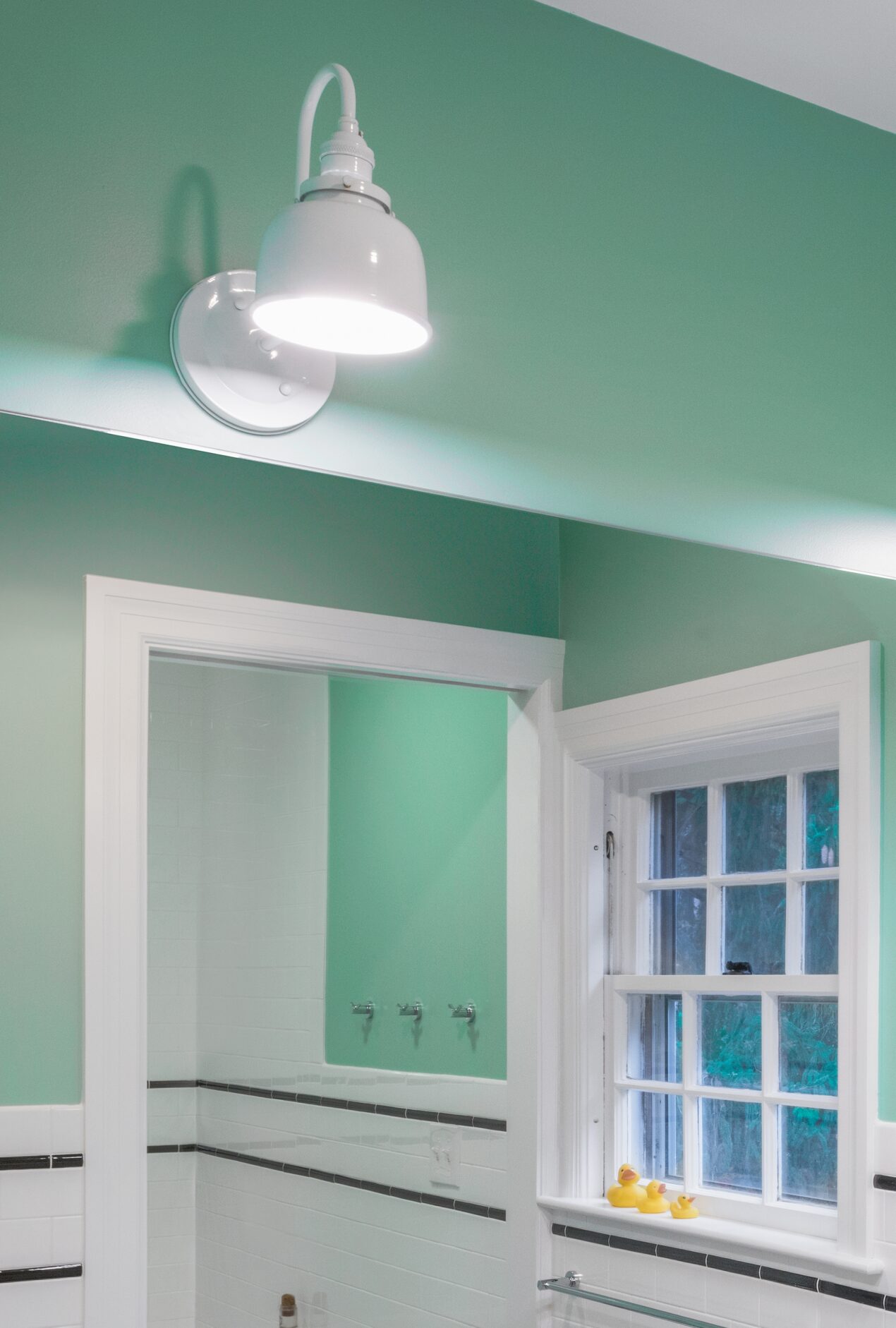 Mini Wall Sconce Makes Big Statement in Kids' Bath
When searching for lighting, many designers maintain a punch list of requirements. Not only does a light have to provide proper illumination for a space, but quality and lead times for delivery also rank high. Not to mention style points!
When Stephanie Pavlides, of Allen Pavlides Architects, recently went on the hunt for bathroom lighting, all of these factors played into her final decision.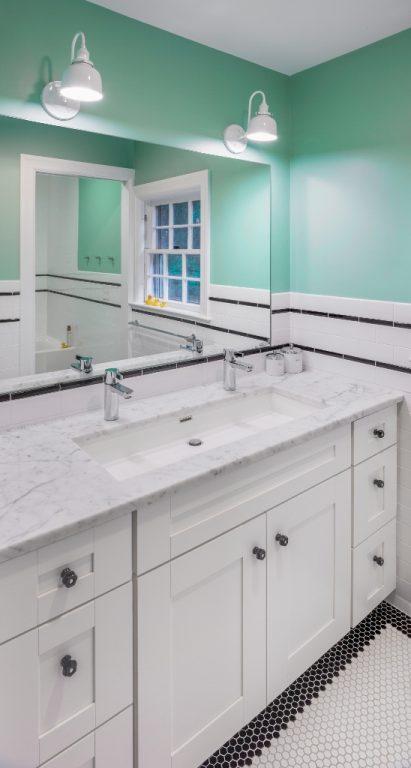 "We reconfigured the entire second floor of a colonial home," Stephanie says. "We created a new master bedroom, a new guest room, and a bathroom." The bathroom, shared by two boys, is also used as the guest bathroom, so Stephanie needed lighting that would be kid friendly and comfortable, but also stylish enough for guests to enjoy.
Stephanie chose the Fargo Wall Sconce in a White powder coat finish color to highlight the vanity and complement the black-and-white tile.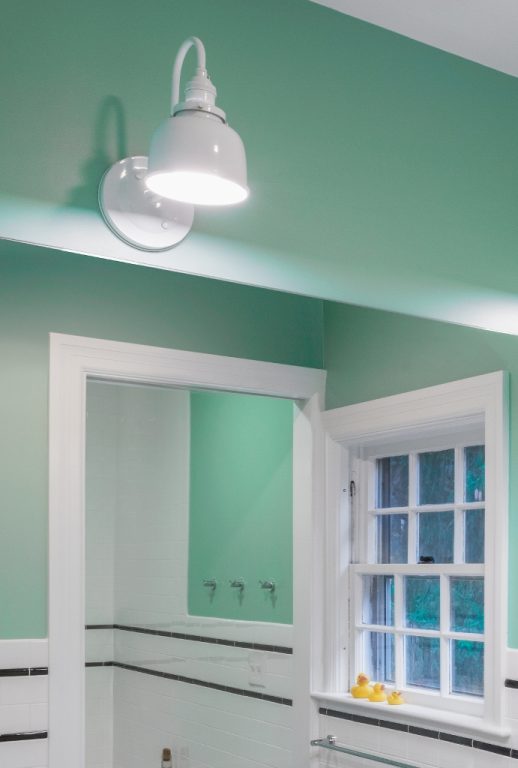 "The client loved the idea of doing a classic black-and-white tiled floor," she notes. "The hexagon tile gave it a retro feel while the marble countertop and trough sink added a more modern, contemporary feel." The Fargo Wall Sconces add a perfect spot of light onto the vanity from the diminutive 5″ shades. These barn wall sconces are handcrafted from commercial grade materials and feature a slender gooseneck arm rising up and away from the decorative wall plate.
"We wanted lights for this bathroom that were simple but interesting," Stephanie adds. "We thought barn lighting added a little bit of fun to the bathroom giving it a more casual feel while still looking beautiful."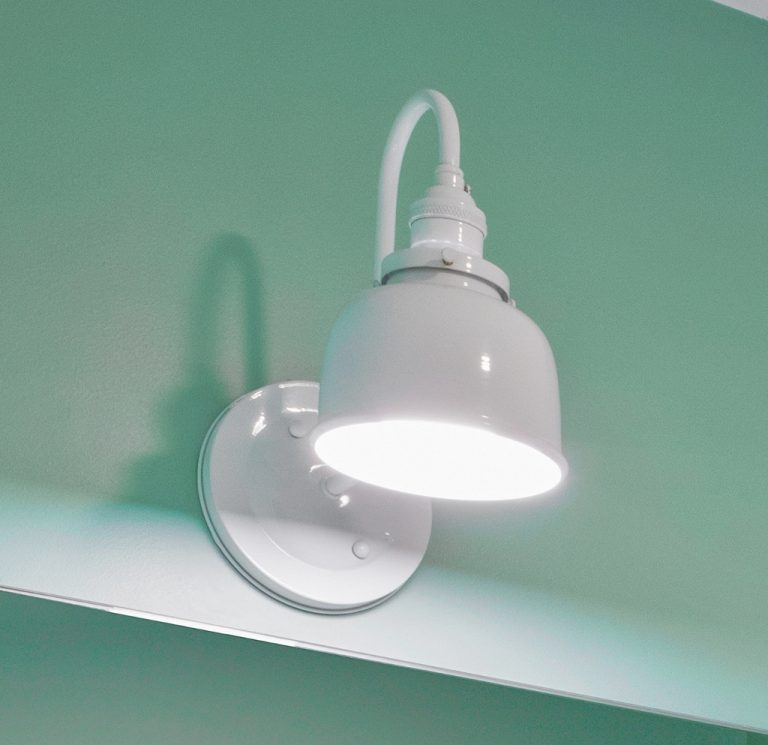 Though one of the smaller sconces in our Wall Sconce Collection, the Fargo goes above and beyond builder-basic lights. Stephanie chose the White finish color to pop against the creamy wall color while still blending nicely with the rest of the finishes in the space.
"We are very happy with how functional the lights are and how they brought a bit of a nautical feel to the bathroom," Stephanie says. "They are the perfect shape and size; not too large to be overpowering but still large enough to make a statement."
Photos courtesy of Aaron Usher Photography