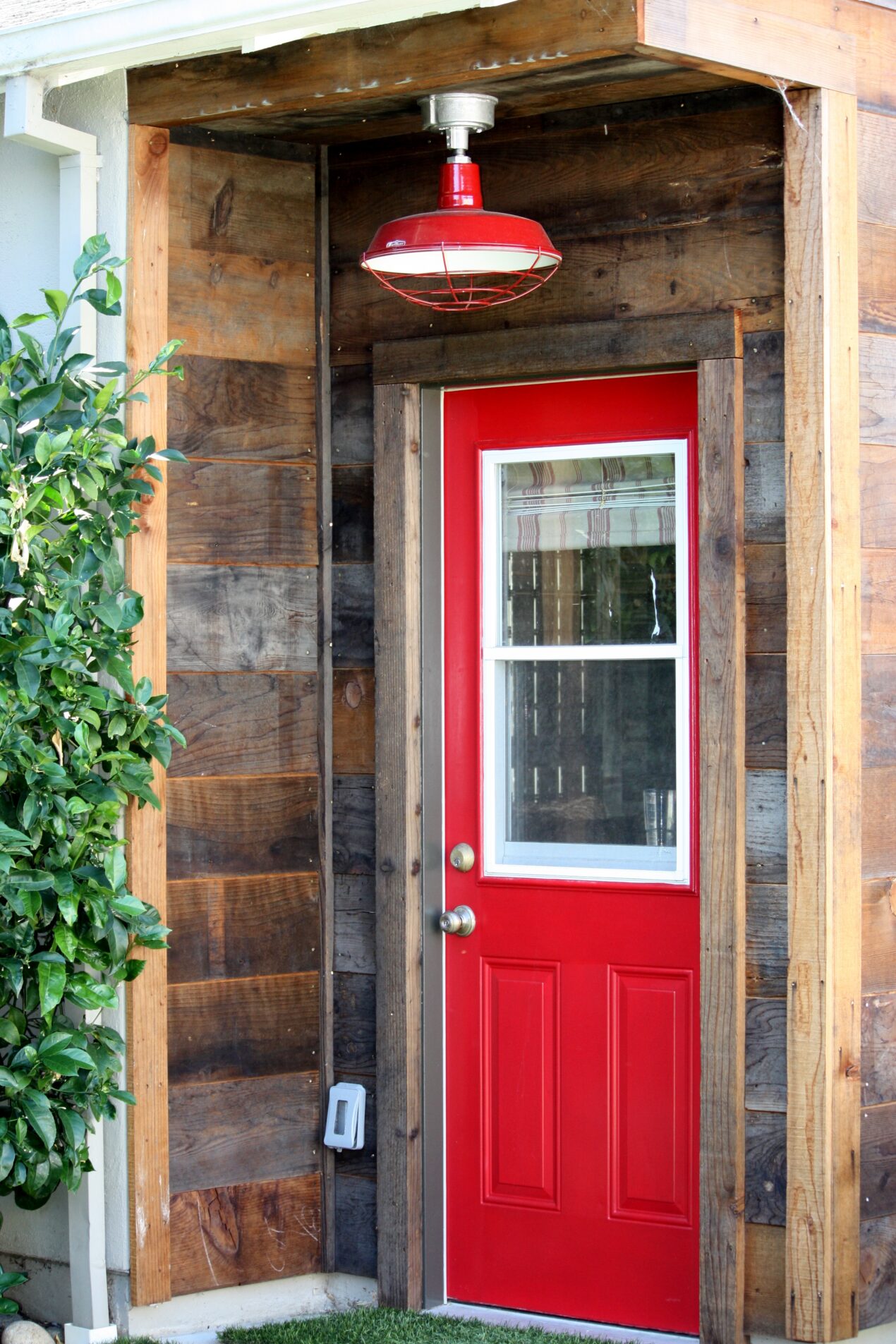 LED Lighting Offers Earth Friendly, Energy Efficient, Vintage Style
After countless hours perusing Pinterest and even more time following discussion threads on Houzz, you've finally found the perfect barn light for your kitchen. What could be better than custom-made lighting? Better than porcelain enamel? Better than made in the USA?
How about… all of the above plus the energy efficiency of LED?
You can have it all — seriously, have it all — with the LED Lighting Collection at Barn Light Electric. We've taken our most popular vintage-inspired lights and crafted them by hand with painstaking attention to detail, then added some of the highest-rated LED components on the market today. Developed by Cree, the nation's leading innovator in LED lighting, these components are integrated into each fixture to provide thousands of hours of service.
Stefanie, from Menlo Park, California, found this beautiful Barn Red pendant to brighten the entrance to her family's garage. You can read more about how Stefanie turned her garage into a family fun space here.
"We were going for a rustic modern feel and we love the barn light look," Stefanie notes. "But we chose LED lighting because it lasts longer and it's better for the environment."
Brian and Laura also chose LED lighting for their 100-year-old home in Massachusetts profiled here. This rustic wall sconce is customized with a creamy Jadite finish, heavy duty cast guard, and ribbed glass. The couple chose a 2700K warm white temperature for the LED.
For commercial settings, LED lighting checks off so many requirements for a business owner — energy efficient, environmentally friendly, plus savings on both the electric bill and maintenance costs. When the owners of this State Farm office in Mississippi remodeled their space, LED lighting played a major role in the design.
"The lights are beautiful, serviceable, decorative, and very well made," says the owner. "The lights are the total package I expected, and I would not trade them for any other light fixture!"