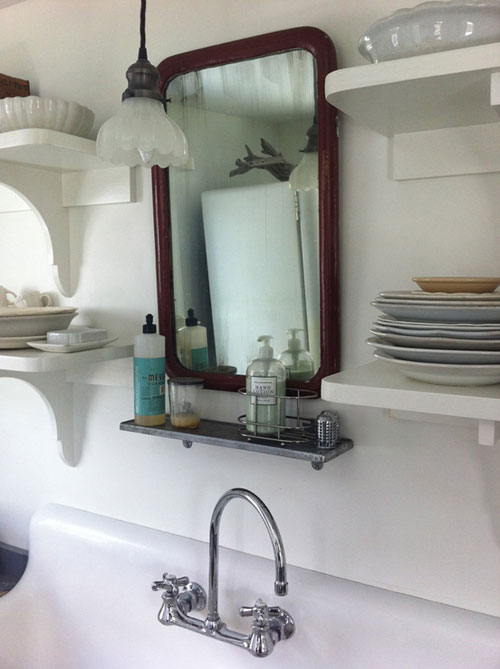 Vintage Glass Shade Pendant Found in New York Industrial Farmhouse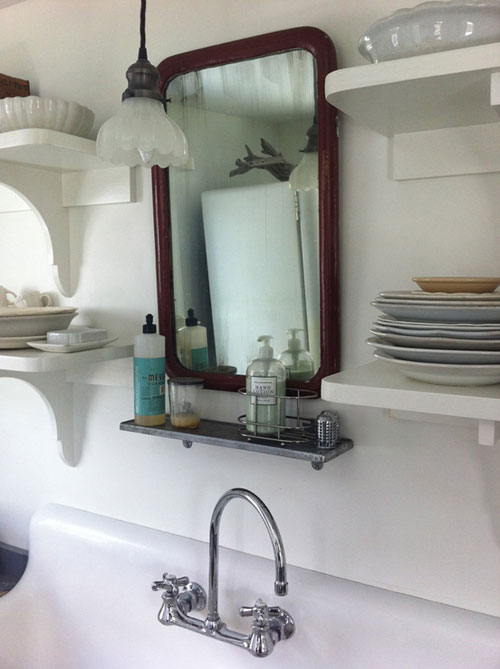 Rural towns like West Fulton, New York are home to some of America's finest examples of industrial farmhouse design.
A perfect illustration of this is a year-round retreat known as "The Smithy" – located in the far Northern foothills of the Catskill Mountains. In the kitchen of this historic home, one will find a beautiful glass pendant just like the Holophane Glass Pendants at our affiliate site: vintagebarnlighting.com.

On Vintage Barn Lighting, you'll find Holophane Glass Pendants in a variety of cord lengths and shade styles, but all of the shades are designed to bend rays of light downward and outward. This revolutionary form was created by French physicist & engineer, Andre-Eugene Blondel. The very first models were produced by a manufacturing company known as Holophane, a division of Acuity Brands.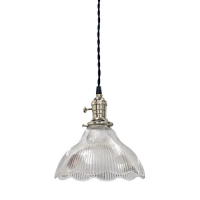 As you can see in the photo above, the ruffled Holophane shade and socket complement the collection of porcelain stoneware, mixing bowls, and plates openly displayed. The popular off white color scheme keeps this area clean and fresh looking. Their small, dainty size were just the right fit for the narrow area between the shelving!
"The Smithy" is a former blacksmith shop that was converted into a beautiful home; later, a second floor was added in the 1930's. Throughout the years, the first floor transitioned from a blacksmith shop, into a gas station and auto body shop. In the 1950's, two gas pumps were added to the front and a Gulf gas station sign was hung out to attract customers. Classic service station memorabilia like vintage gas station lights are also offered at Vintage Barn Lighting.
"Over the past 12 years the house has undergone a slow and steady renovation, converting the lower level workspace into livable quarters and integrating it with the upper floor to create a cozy, year-round retreat." – Thesmithyupstate.com
Photo Courtesy of Remodelista.com