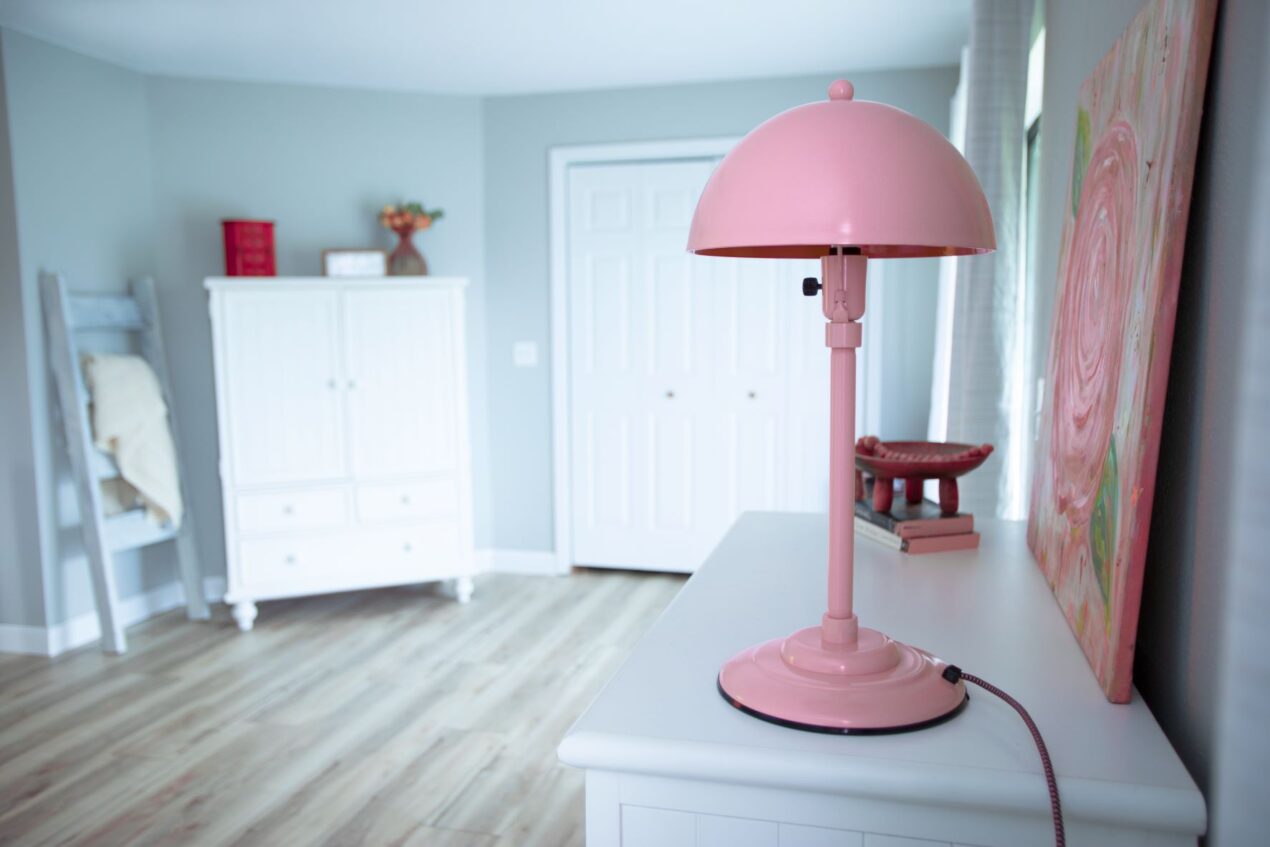 The Power of Pink | Lamp Sales Support Breast Cancer Awareness
In early 2020, just when the country was stunned with the spread of the COVID-19 virus and its associated lockdowns and restrictions, Amber was reeling from a breast cancer diagnosis.
"Everyone was freaking out about COVID," she says. "And I was worrying about my job, my friends and family, and possibly dying of cancer." Over the next 18 months, Amber endured seven surgeries. COVID restrictions meant support was limited to friends dropping care packages on the front porch. But she was grateful, in the midst of the pandemic, to have the surgeries that saved her life.
Amber is now cancer free. One year ago this month, she started working at Barn Light and continues to appreciate the support she receives from co-workers and management.
"Barn Light has been very understanding when I go to doctor's appointments to make sure the cancer is gone," Amber explains.
Barn Light is continuing its support in the fight against breast cancer this October with the sale of a custom-finished desk lamp. All proceeds from the sale of this Loma Retro Desk Lamp will be donated to the Jess Parrish Medical Foundation here in our hometown of Titusville. This version of the Loma Retro Desk Lamp is customized with a Blush Pink powder coat finish on the shade's exterior and a Magenta finish on the interior.
Like all of our American-made lights, furniture, and dinnerware, this lamp is hand spun from commercial-grade materials by our artisans on site. The shade is prepped, finished, and assembled by hand as well.
"Barn Light is proud to join the fight against breast cancer," says Samantha Decker, director of marketing and customer relations at Barn Light Electric. "We want to do our part to help raise awareness not only for preventative measures, but also in supporting those who will ultimately find a cure."
Barn Light Electric employees will also show their support for breast cancer awareness by wearing pink CURE tee-shirts every Wednesday throughout the month of October. For Amber, this support from co-workers means a great deal.
"It means the world to me that Barn Light supports breast cancer research," she says. "The only way I did not lose my apartment was through multiple breast cancer awareness groups that donate to help people through their journey."