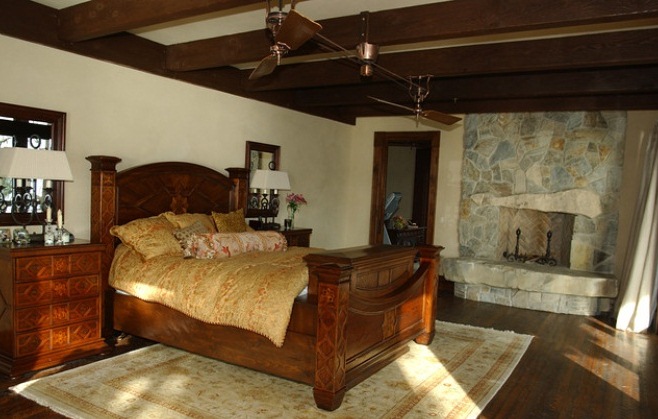 Vintage Belt-Driven Ceiling Fan Puts New Spin on High Style
Some home decor pieces just make you stop and say, "Wow!" when you enter a room. That's the reaction most people have when they see a vintage, belt-driven fan up close for the first time. These ceiling fans first appeared in the United States in the mid to late 1800s and were powered not by an electric motor but rather running water used in conjunction with a turbine to drive a system of belts to turn the two-blade units. This system could move several fan units so they were quite popular in stores and restaurants especially in the hot and humid southern regions of the country. Today, with the vintage rage is full swing, reproductions of these fans are a popular option to the standard big-box store fans found in so many homes. Luckily, running water is no longer needed to power these beauties!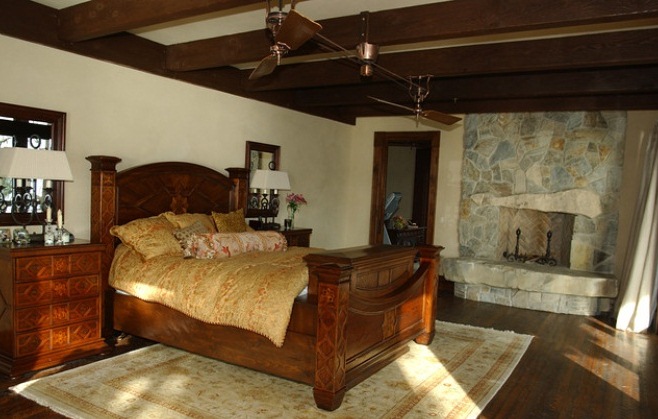 This example looks much like our Brewmaster Belt Driven Ceiling Fan, part of our collection of Vintage Ceiling Fans. This handsome and unique fixture uses an electric motor but also relies on the pulley system to power the blades thus reducing your electricity costs. The blades are sold in two sets of two and come in the more traditional finishes of cherry, rosewood, and a reversible oak/walnut set. For a tropical location or coastal cottage, the antique woven bamboo or natural palm leaf sets may be more your style.
The fan itself can be finished in antique black, brass, or pewter, and a light kit is available with white frosted glass. All of the necessary hardware is included for installation along with 30 feet of belting. A remote control is also included that features three forward and three reverse speeds. Our Photo Gallery is a great place to get inspired and see what products Barn Light Electric customers have installed and how they look in an actual setting!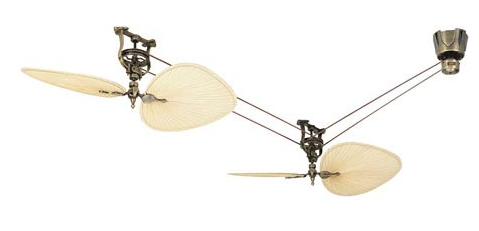 Top photo courtesy of Pennie Collinson