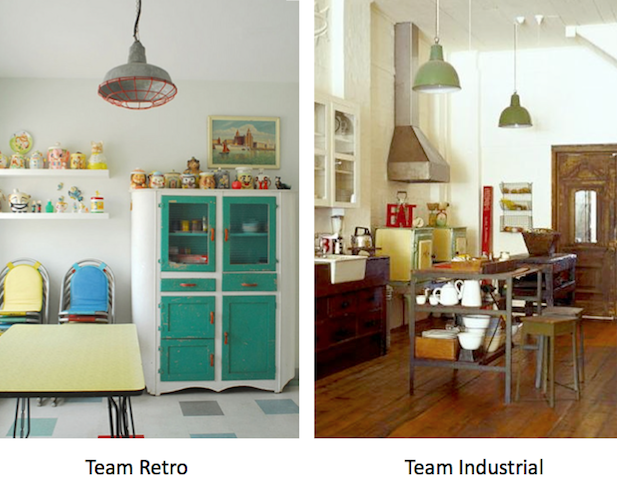 To Go Retro Or Industrial | A Modern Day Lighting Quandary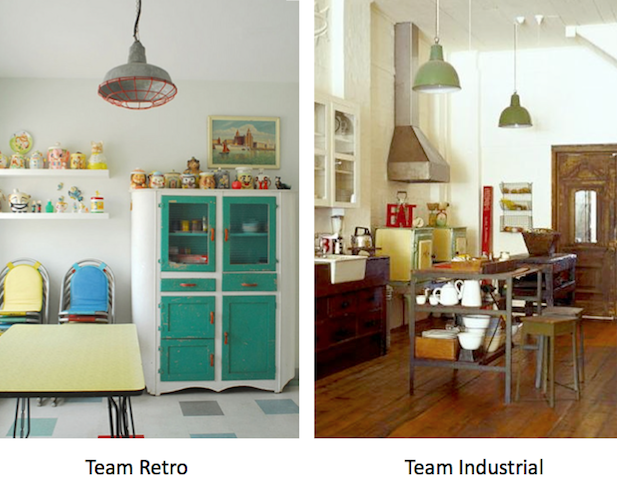 Photos courtesy of Flicker/ I heart Norwegian Wood and Garden Web
Today's Question: Are you Team Edward or Team Jacob? Just kidding, there wont be any Twilight talk today, but how about this – are you Team Retro or Team Industrial? If you scour the interwebs to get your daily dose of design tips, flea market finds, or latest trends, we're pretty sure you'll come across a few – okay, a lot of retro and industrial spaces. So, which is it?

Ultimately it's up to you – what works for your lifestyle? Maybe the retro look is from an era too much like Grandma, or maybe you realize that exposed industrial shelving isn't all that great once your two year old knocks off your collection of white pottery. Design a space around you and your family, while doing so, know that Barn Light Electric is available for online shopping 24 hours a day!
The two photos today combine retro and industrial lighting styles and can both be found in our collection of Barn Pendants. The Warehouse shade shown above is featured in a galvanized finish which can look great in almost any setting due to the raw, unfinished look that is characteristic of the Industrial Age and early turn of the century country homes. However, if a more subtle look is needed, our large selection of brilliant finishes will open up a wide variety of creative options whether your tastes are geared toward retro or industrial styling. With the ability to customize each product, optional add-ons such as wire cages can be paired to almost any one of our American made light fixtures to add a bit of color and whimsy to your space. The Deep Bowl shades, shown in porcelain green, are being featured in several major magazines these days including: Midwest Living, Better Homes & Gardens, and Coastal Living. Apparently, the bigger the shade, the better, so lucky for you they come in up to a 16″ size!
If it's still the authentic look you're going for, check out our ever changing collection of authentic Vintage Barn Lights online. Most of our shades sold here have had their original porcelain enamel cleaned, rewired, and are ready for instillation. Here, you'll find multiple shade styles, colors, and mounting options – hurry though, they tend to go fast and quantities are limited!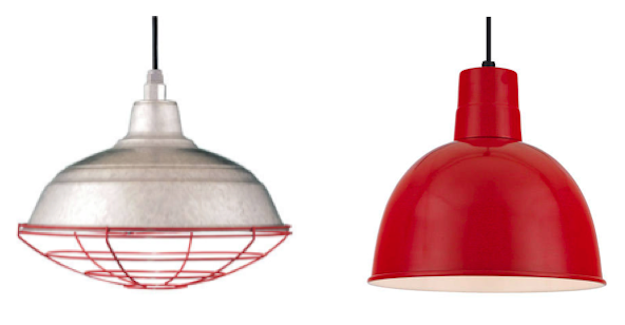 Shown Above: (Left) 17″ Barn Light Warehouse Pendant, 96-Galvanized, Red Wire Cage, Black Cord, $189.00. (Right) 12″ Barn Light Deep Bowl Pendant, 97-Red, Black Cord, $158.00.