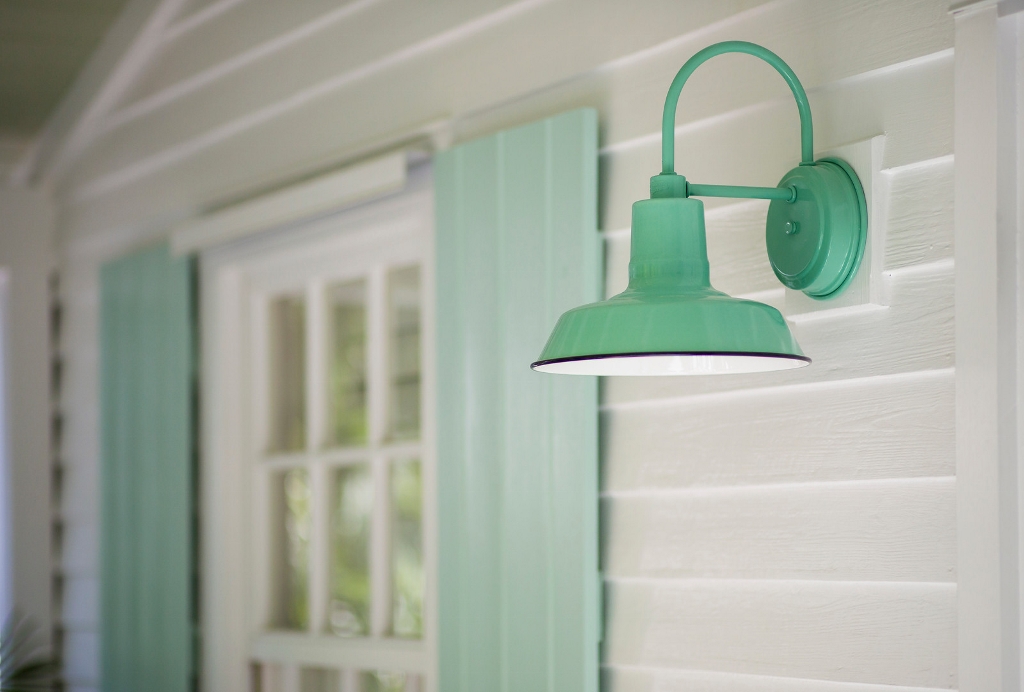 Summer Destinations | Beaches, Breweries and Barn Lights
Where will your travels take you this summer? To a favorite spot that's a "must do" each year? Or to a new, never-explored place on your bucket list? I love a mix of both old and new, and as much as I enjoy taking time off, I always seem to look at lighting everywhere I go!
Today we're sharing some of our favorite summer destinations that offer not only beautiful scenery and fun things to do, but also beautiful American-made lighting too!
Water is always a big draw in the heat of the summer and Lake Hopatcong in New Jersey is one of the best. Pop into the old-fashioned general store, have dinner at the Windlass, or wile away the hours sitting on the porch taking in the sights and sounds of the harbor.
Rustic ceiling pendants lend a nautical feel to this porch and surrounding decks. You can read more about the rich history of this spot, which dates back to the 1880s, in this blog post.
For all you craft beer lovers out there (and we completely understand!), don't miss the Dogfish Inn just off Rehoboth Beach in Delaware. This sweet spot offers a thoughtfully renovated motel that serves as a base camp for exploring the company's nearby brewpub and production brewery.
After your day of sampling, chill out in the relaxing communal spaces of the Dogfish Inn which include outdoor showers, patios, and picnic tables all highlighted by rugged gooseneck barn lights. These Marathon Gooseneck Lights offer a timeless aesthetic to the buildings, and their Vintage Green finish color provides a beautiful contrast to the cedar walls.
Back here in Florida, a summer isn't complete without a trip down to the southernmost city of Key West. Although the Conch Republic is always pretty laid back, summers are even more so as locals and tourists alike seek refuge from the heat.
This beautiful rental cottage, called Lemonade Mermaid, was renovated with decorative shutters, new decking, fresh paint, and porcelain enamel wall sconces. After a dip in the pool, relax on the porch with a good book and listen to the geckos scurrying through the tropical foliage under the glow of a creamy Jadite wall sconce.
These Original™ Wall Sconces can handle the Key West heat and sunshine thanks to the high-gloss, porcelain enamel finish that will never fade even at this latitude. Easy to customize and available in LED, the Original™ offers the classic look of a barn light with updated finish colors and options. American made only by Barn Light Electric!