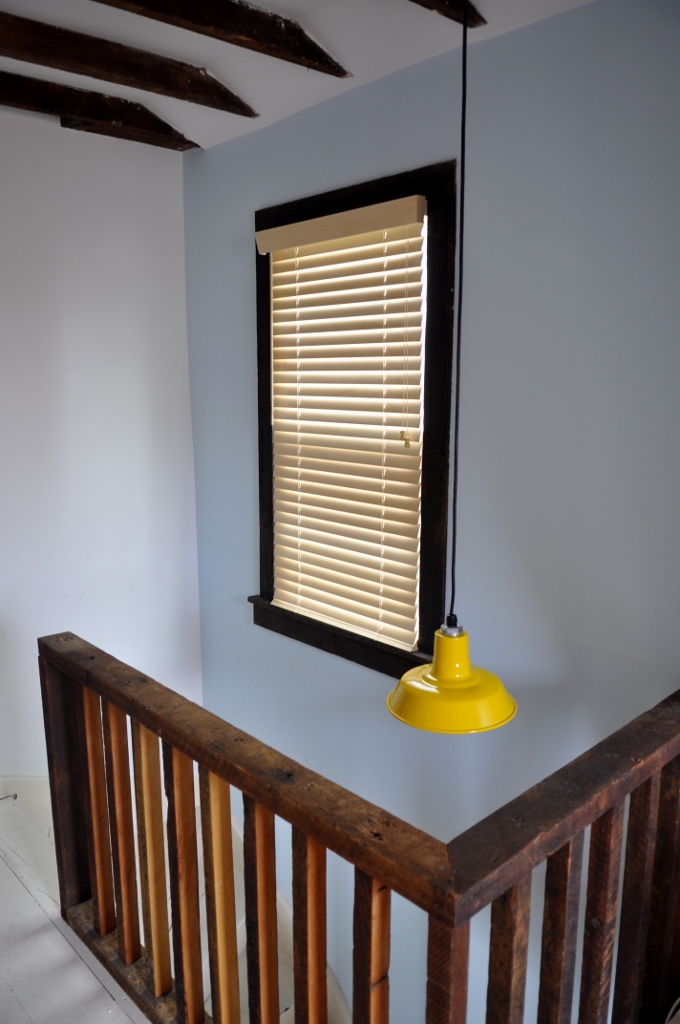 Stairway Lighting Plays Big Role in Small Spaces
When visitors come to your home, the first thing they notice is the lighting in your stairway, right?
What? No?
This oft-overlooked space may seem the perfect place to save on the lighting budget, but why not create passages that play an integral part of your home's overall design? That new chandelier over your dining room table is a show-stopper! Continue the look and the quality of the lighting into the adjacent stairway for a seamless transition from one space to the next. 
In this stunning Colorado ranch home, Sabina chose Original™ Gooseneck Lights to highlight the sweeping stairway leading to the upstairs loft. These handspun copper lights complement the other copper fixtures she installed in her home giving it a cohesive look. You can read more about this gorgeous home here.
Got a more laid back style? This Rockaway Beach surf shack sports classic RLM warehouse shades throughout, from a double porcelain enamel pendant in the kitchen to this Original™ Warehouse Pendant that continues the look up the stairs into the master bedroom. The 12″ shade finished in Buttery Yellow offers a splash of color and style to what could have been a dark, uninviting stairway.
Illuminating steep or narrow stairways can be a challenge. Wall-hugging sconces are often a great choice for spots like this one in Brian and Laura's home. They used porcelain enamel lighting throughout their home and chose this complementary Streamline LED Industrial Guard Sconce to brighten both the stairs and the doorway. This wall light is customized with a paint-to-match Jadite finish, heavy duty cast guard, frosted glass, and warm white LED.
Even hard-working spaces like barns, garages, and workshops need adequate lighting on the stairways. When Pat built a new barn on her property, she used classic barn lights throughout including on the stairwell. A 14″ Laramie Gooseneck, customized with a Galvanized finish, Barn Red guard, and ribbed glass makes traveling the stairs safer and ties in with the rest of the lighting Pat chose for the space.
"I think I drove my salesman nuts, but he was very patient and helpful. I reached out to Barn Light Electric through their Facebook page and received a ton of support," Pat says. "I asked for examples of different color and style combinations and got great advice on product recommendations. It was excellent customer service!"