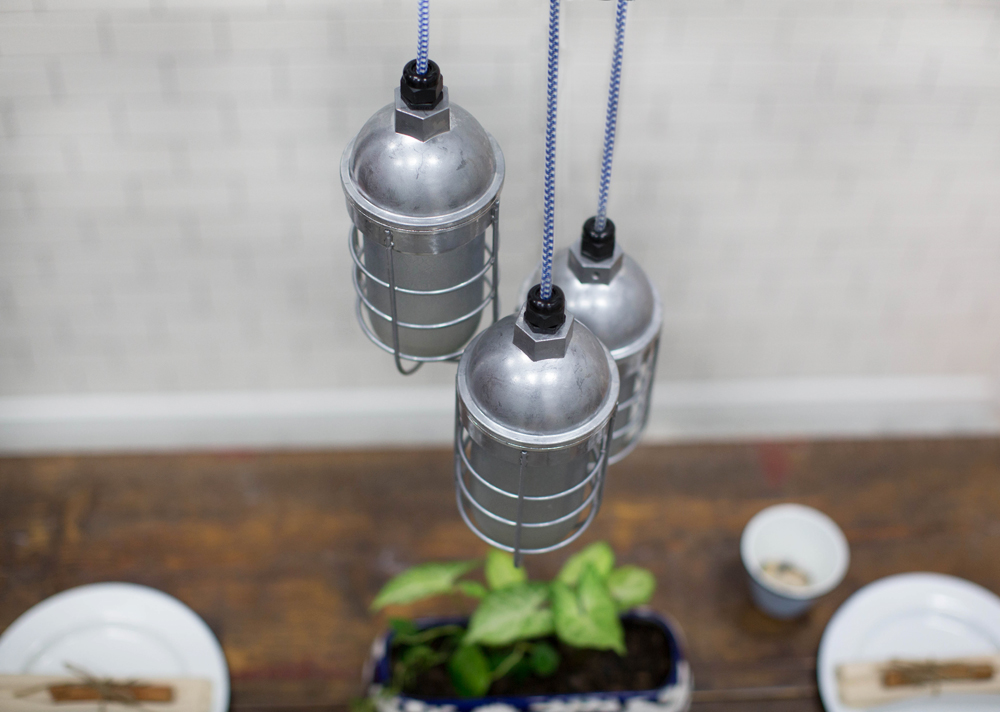 Multi-Light Chandeliers Crafted with Inspiration from Across the Ages
Barn Light Electric is celebrating nine years in business this month! We've come a long way since the early days of operating out of a 100-year-old hardware store in downtown Titusville. Using salvaged vintage lights as inspiration, we began handcrafting our own designs, exploring new colors, reviving the art of porcelain enamel, and adding options like LED to bring these time-honored styles into the next century.
These days, much of our inspiration still comes from classic barn lights, but sometimes a request for a custom light leads us to create something completely new.
When our good friend John Colaneri, of HGTV's Cousins Undercover fame, started building his dream home in New Jersey a few years back, he wanted something different for his master bedroom. He loved the look of our Downtown Minimalist Pendant but a single light wouldn't suffice in the space. John suggested a collection or cluster of these bare-bulb pendants to achieve the look he wanted.
And the Downtown Minimalist Multi-Light Chandelier was born. Easy to customize with a variety of finish colors and multiple cord colors and styles to choose from, this chandelier offers a modern look with plenty of light. Nostalgic Edison style light bulbs can change the look completely offering a vintage spin on this contemporary fixture.
Once the wheels started spinning, our creative R&D team bolted from the starting blocks. We now offer a number of different styles of these multi-light chandeliers including rustic guard-and-glass versions like the Atomic Topless Multi-Light Chandelier shown above.
For a mid-century look, the retro, half-dome shades of the Parabolic Chandelier recall the multi-shade lights first introduced by Benjamin Industrial. This modern version offers more customizing options than that lighting giant could ever imagine with finish, mounting, and bulb options to complement any home or business décor.
Or dive back into the Machine Age with one of our multi-light chandeliers that channel this industrial era. The Percy Machine Age Chandelier incorporates aged aluminum piping, a durable chain mounting, and optional wire cages creating a unique, yet rugged, look.
Bright ideas from our creative staff carried to fruition by our expert craftsmen, these multi-light chandeliers serve as a functional piece of American-made art in your home!