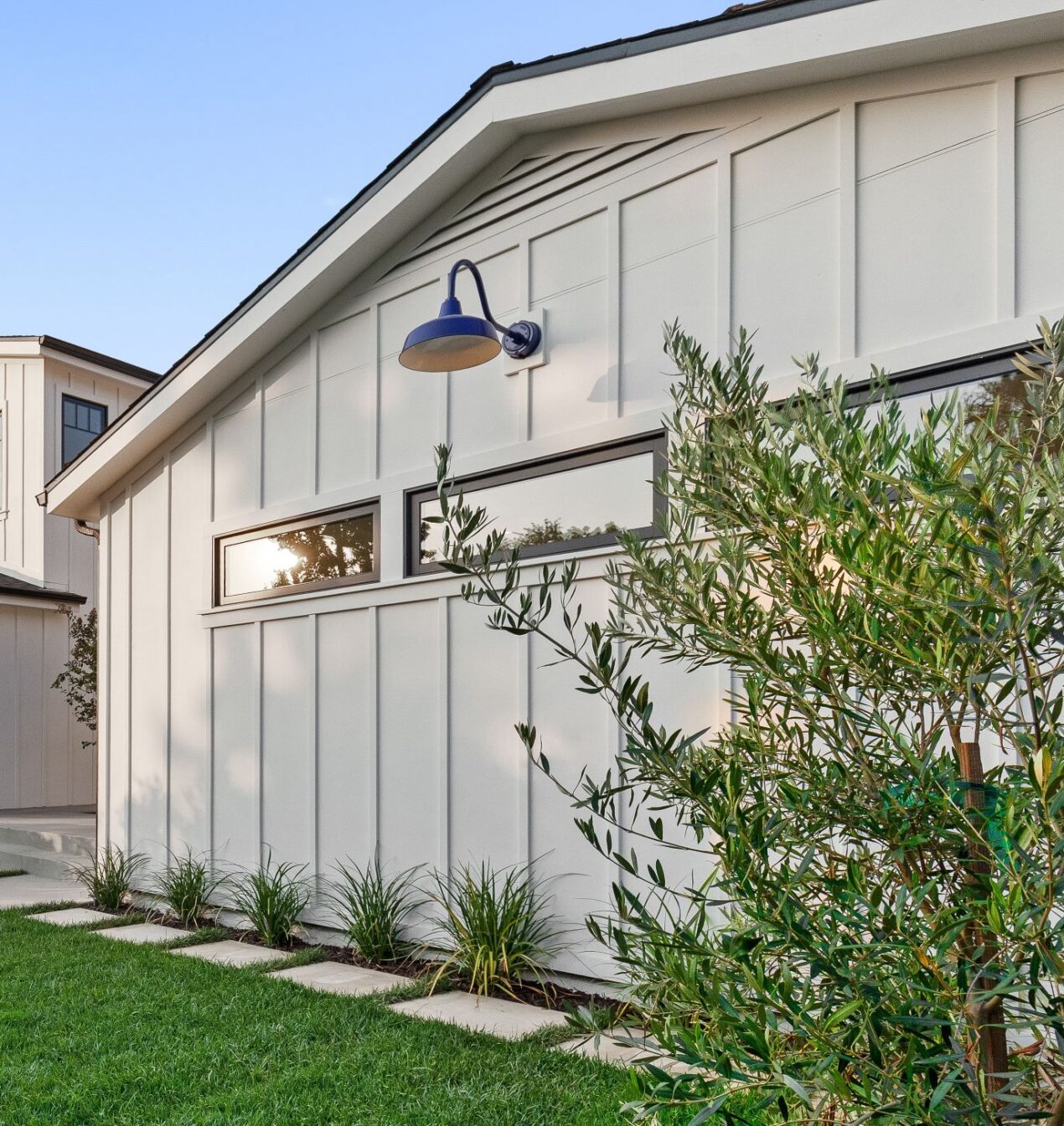 Spring Forward with Home Exterior Lighting Checkup
With the clocks adjusted and the calendar flipping to April this weekend, you have no more excuses for putting off the spring cleaning! Sunshine and warm temps ease the pain of taking stock in the exterior of your home to determine what toll Mother Nature took during the last few months.
Outdoor lighting can take a beating during the winter. Snow and ice, even wind and rain, can pepper a light's finish and loosen the mounting. 
The best step for getting your lights ready for the next season is to give them a thorough inspection and cleaning. A mild soap-and-water cleanup does wonders for a fixture, freeing it of dirt, pollen, bugs, and spider webs. Regular washing of your exterior fixtures will prolong the life of the finish and, if there is glass, help the light shine brighter.
And speaking of finish, we are often asked what type of finish is best for exterior lights. Porcelain enamel lighting offers one of the most durable finishes on the market today. It was the finish of choice back in the early 20th century before less expensive powder coating came into use in the late 40s and early 1950s. Our porcelain enamel lights — including gooseneck lights, pendants, wall sconces and post mount lights — are hand spun from commercial grade steel then finished with three layers of porcelain enamel glass fired to a high-gloss finish.
In addition to regular cleaning, if you live anywhere near salt water, your light fixtures need special attention. Regular rinsing with clear water and wiping with a soft cloth will help keep salt from building up on the fixture. Any dings or scratches in your finish should be touched up to prevent salt from reaching the raw metal. While no metal fixture, no matter the finish, is guaranteed against corrosion especially in salt air environments, careful attention to cleaning and maintenance will certainly prolong the life of your outside lights.
Copper and brass lighting are also great choices for exterior lighting. These raw metals are crafted by our artisans and designed to last for years with minimal maintenance. Copper and brass will age to a beautiful patina over time or you can keep them shiny as new with regular cleaning and polishing.
If you use timers on your outside lights, spring is a great time to adjust the settings to accommodate the later setting of the sun. Or better yet, add a dusk-to-dawn photocell so you never have to worry about timers again. Whether you're away on vacation or just inside watching the ball game, your outdoor lights will come on at dusk and go off automatically at dawn. This energy-efficient feature is terrific for commercial lighting applications too.