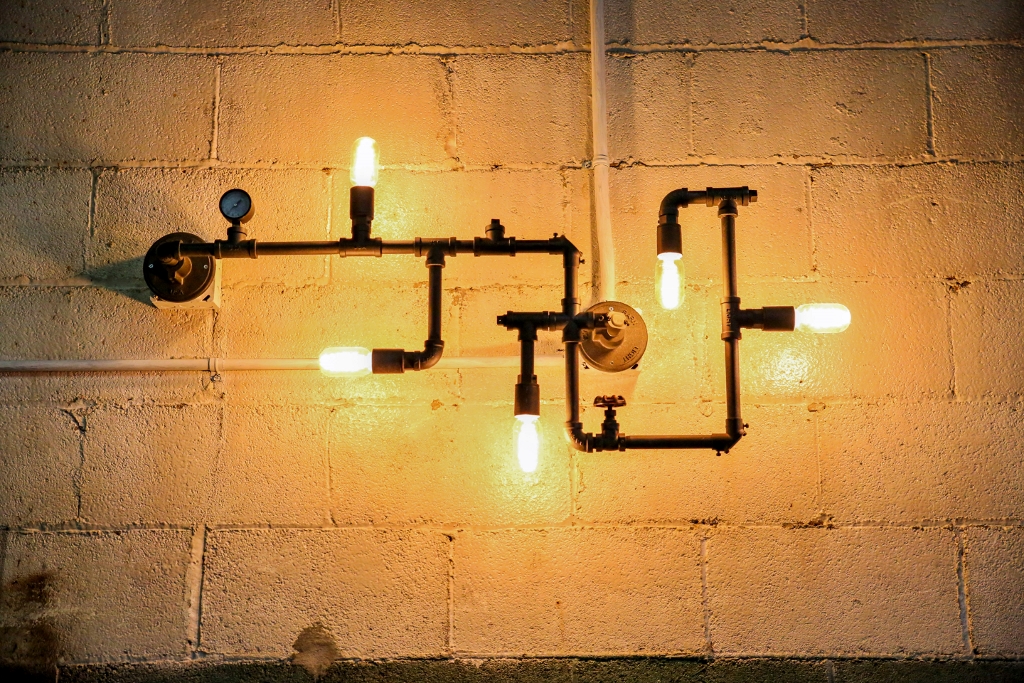 Industrial Lighting Adds Unique Machine-Age Chic to Venue
Country music and the Grand Old Opry may spring to mind when you think of Nashville, but thanks to Josh Billue, co-owner of JR Facility Management, there are plenty of musical options and venues to explore in this capital city.
"Our business model revolves around repurposing warehouse space into music venues and event spaces," Josh says. "We host more than 80 concerts and 50 events a year with clients ranging from Dodge to Sirius/XM and artists ranging from Garth Brooks to the Chainsmokers." Josh notes that the industrial type feel of these old warehouse spaces creates an interesting and unique experience.
"We look for design features that are the most captivating, and we work to focus attention to those areas using creative lighting," he adds. In his most recent project at Marathon Music Works, Josh remodeled an existing 30,000-square-foot warehouse and added another 10,000 square feet. He tapped into our Machine Age Collection where he found just the kind of creative lighting the space called out for.
"We needed a distinctive wall sconce and, in particular, something that could not only work as a light fixture but also as dynamic wall art," Josh says. He chose the Huxley Machine Age Wall Mount for one of the vestibule walls. This bold wall sconce features metal piping, decorative gauges, and valves along with five 40-watt spiral Edison light bulbs.
On another wall, Josh chose the smaller Blaylock Machine Age Sconce which boasts the same steampunk look with piping, valves, and two Edison bulbs.
"The fixtures are very uncommon, and we felt they were something you might see in an old factory," Josh says. "We could not have found a more perfect fit."
In another area of the event space, Josh chose to highlight the ceiling's exposed piping with the rugged look of the Maven Chandelier. Modeled after historic ring chandeliers, the Maven features an industrial ring studded with eight sockets filled with the soft glow of Edison style light bulbs.
"We again looked for something that felt industrial chic, yet not overstated," Josh notes. "The Bronze finish was very complementary to the existing décor."
Josh found Barn Light Electric several years ago when he was looking for fixtures that would mimic some existing vintage pieces.
"It was an easy decision to visit your site again as we like the service and the selection," Josh says. "The fixture quality is first class and you have pieces that fit the aesthetic of our space."
Photos courtesy of Photographer Alaina Mullin