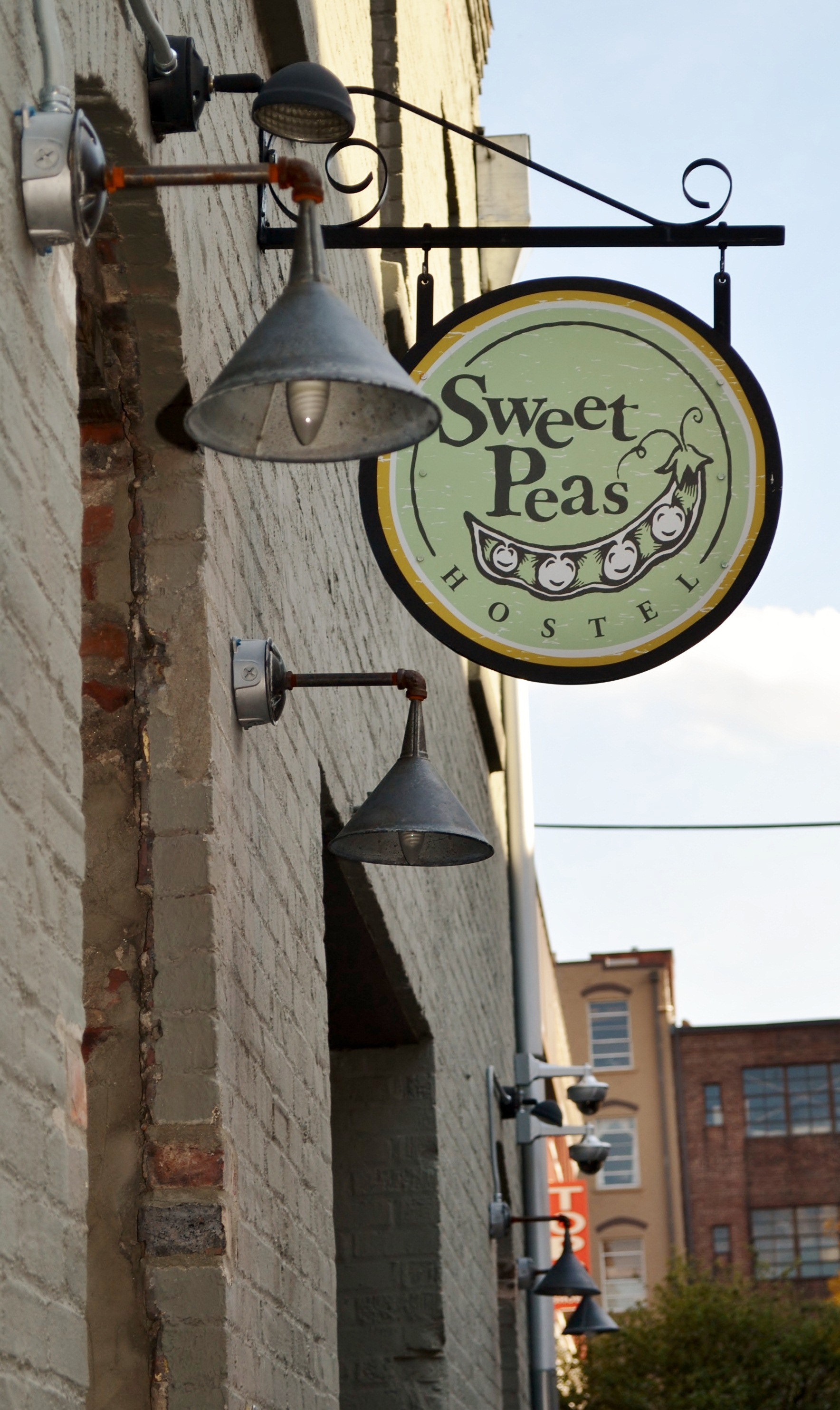 Simple Barn Wall Sconces Light the Way for Weary Travelers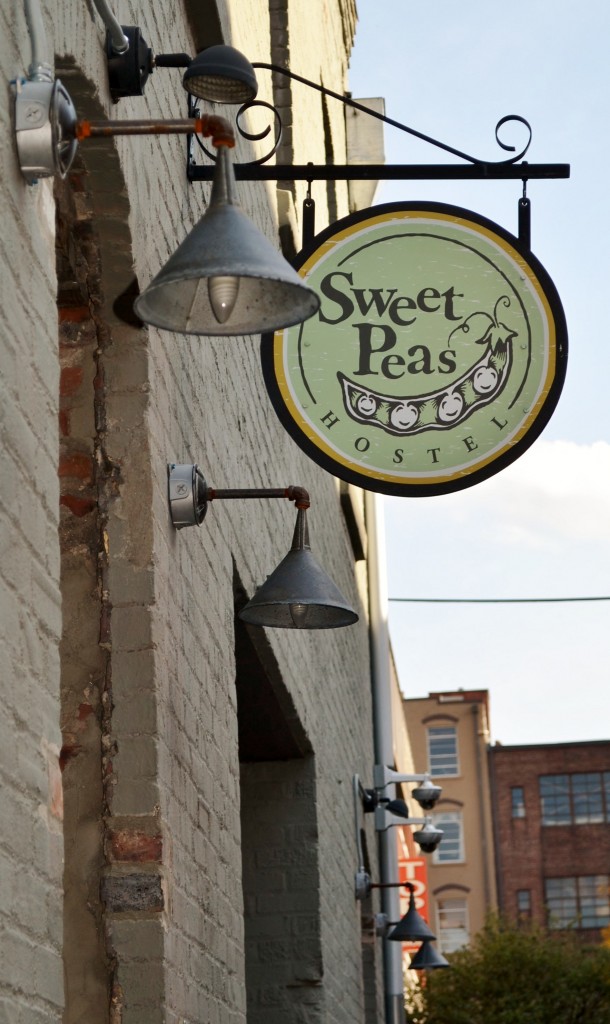 For those traveling on a budget, hostels present a great way to see the country without spending loads of cash. Besides, you'll need that money at the gas station, right?! Sweet Peas Hostel in Asheville, North Carolina not only offers the typical bunk style rooms but also has the option of a "pod" which is a larger space much like a train car sleeper. With a reading light, shelves, and a curtain to pull closed at night, you'll be cozy as the proverbial bug in a rug! And if you need a cold beer to quench your traveler's thirst, check out the Lexington Avenue Brewery downstairs where you'll spot some terrific Barn Light Electric fixtures!

Sweet Peas also boasts some barn wall sconces by their entryway that resemble our Colby Sconce. Taking their design from the classic warehouse shades of the 1930s, our barn wall sconces are smaller in size than typical goosenecks making them perfect for settings such as a bathroom, entry, hallway, or garage. The Colby has a definite modern feel with its sleek contemporary shade design and distinctive neck detailing. Four dozen finish colors are available for this fixture so you're sure to find one to fit your style of home or office.
Like many of our lights, the Colby Sconce also has coordinating fixtures if you're trying to create a familial feel to your lighting scheme. The Colby Pendant has the same decorative, layered neck design as the sconce with arms branching out onto the narrow shade. This design is ideal for spaces that need a focused area of light such as over a kitchen island, a craft table, or the workshop in the basement. The Colby Pendant can be cord hung, or if you're hanging in a damp location such as a screened porch, the stem mount is the better choice. Both Colby fixtures are American made of quality materials to last for years!