Rustic Pendants Add Nautical Touch to Asheville Saloon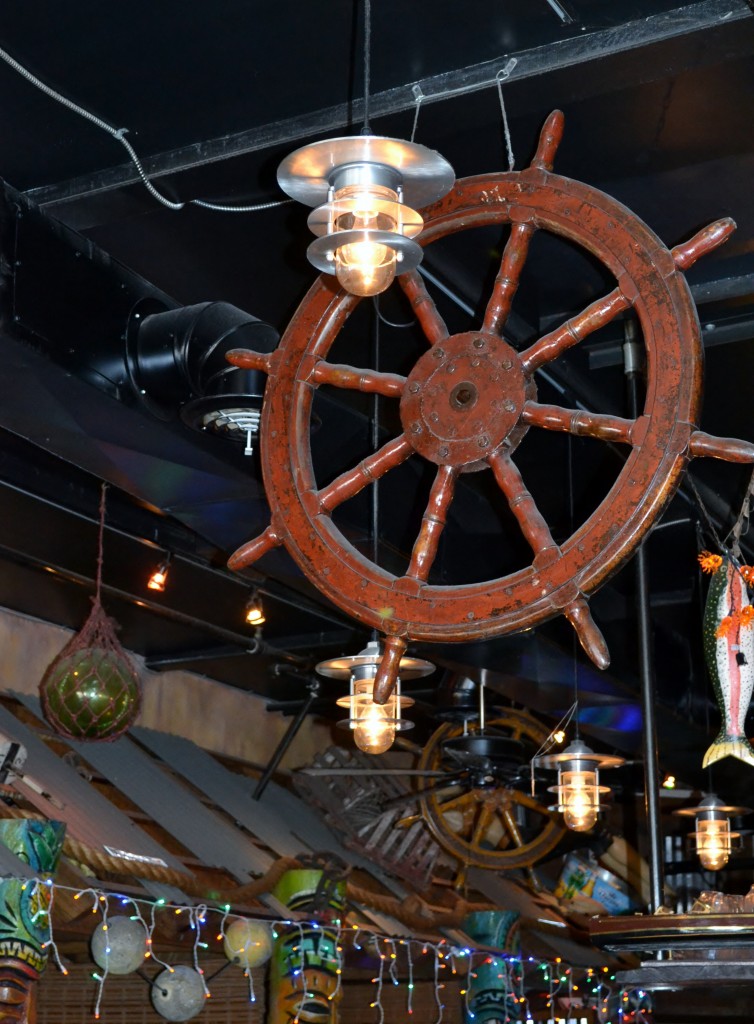 Downtown Asheville, North Carolina is more than 300 miles from the ocean yet one establishment brings a bit of nautical flair to the heart of the mountains. Check out this lively bar located in the middle of town. It's chock full of character and ambiance and is highlighted with salty touches from the sea. A figurehead resembling a mermaid hangs from the ceiling alongside a ship's wheel, crab traps, colorful fish, and some rustic pendants very similar to our Barn Light Atomic WGU Pendants. These pendants are part of our collection of Rustic Pendants.
This line is based on designs of mid 20th century explosion proof lighting fixtures. They were originally manufactured to be durable and long lasting under extreme work conditions. Today, these lights are as durable as ever and give a nautical or industrial touch to many homes, work places, and even the local watering hole.
The WGU Pendant comes in a small 10″ as well as a larger 13″ size. It can be stem mounted, cord hung, or even flush mounted if your space requires such. More than 50 finish colors are available so you can create a light that has just the right shade be it basic black, galvanized, vanilla cream, trans red, or one of our many metallic finishes. The WGU Pendant also comes with glass options including several colors, frosted, or crackled glass.
Need something similar in a sconce? We also offer the Atomic Topless Wire Guard WGU Sconce, a simple barn light that hugs the wall offering light without being obtrusive. This fixture comes with many of the same finish options as the WGU Pendant so you can choose similar finishes for a cohesive look to your lighting plan. You will know from the moment you pull these lights from the box, these American made fixtures are manufactured with the highest quality materials and meticulous craftsmanship found only at Barn Light Electric.