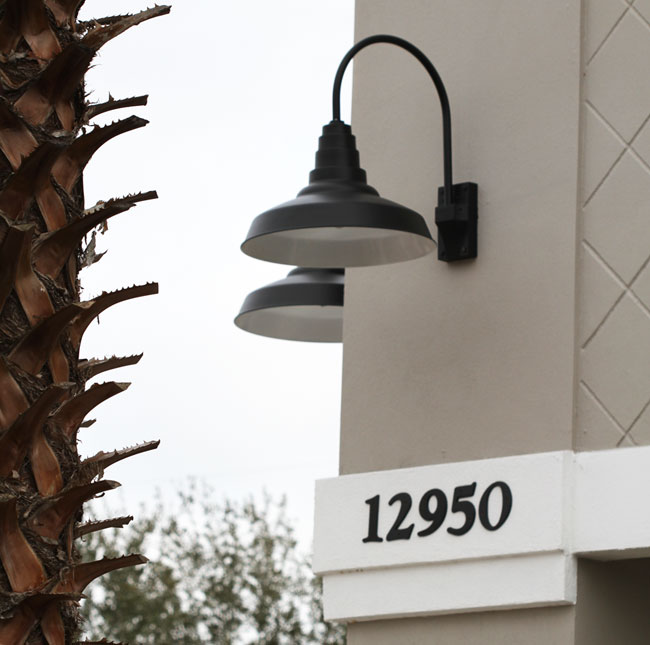 RLM Gooseneck Lighting For Residential and Commercial Projects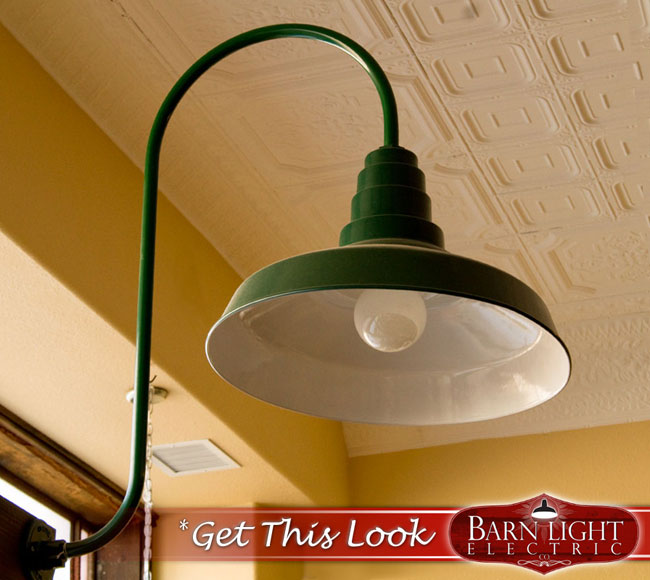 Echoing influences that stem from the mid 20th century, our popular RLM Gooseneck Lighting recreate instances of nostalgic lighting; where factories, warehouses, and barns utilized the optimized shape and function of these uniquely crafted lights. Using the already proven lighting design that was popularized by the vintage porcelain warehouse shades of the 30's and 40's, these American made lights reproduce the same effects with more options. Not hampered by size or finish, our fully customizable line of RLM fixtures appeal to the most staunch lighting aficionado that wishes to provide an authentic look to their latest commercial or residential project.

With appeal growing for this time-honored style, the need for additional sizes became apparent due to the increasing demand for larger RLM shades in industrial and commercial applications. To remedy this situation, an overhaul was needed to provide a slimming effect to the neck of the shade. Borrowing inspiration from the Art Deco Movement, a series of stacked rings provide an added stylistic boost to the functional Brahma Warehouse Shade. While taking on a revamped design, the Brahma Warehouse Shade reflects the original agricultural and industrial lighting roots that made this shade a rugged favorite. Other unique features that are offered for this shade is a variety of gooseneck arms that perfectly compliment the shades large diameter, and the ability to outfit this light with a cast guard with a jelly jar glass.
Whether your main goal is to create an abundance of adequate storefront lighting, barn lighting, or agricultural lighting; the Brahma provides a broad coverage of light due to its robust 24″ or 27″ reflector. Regardless if it's placed outside of an apartment or used to light a garage, the Brahma's unique appearance is sure to leave a memorable impression through its mix of vintage functional design and modern elegance.