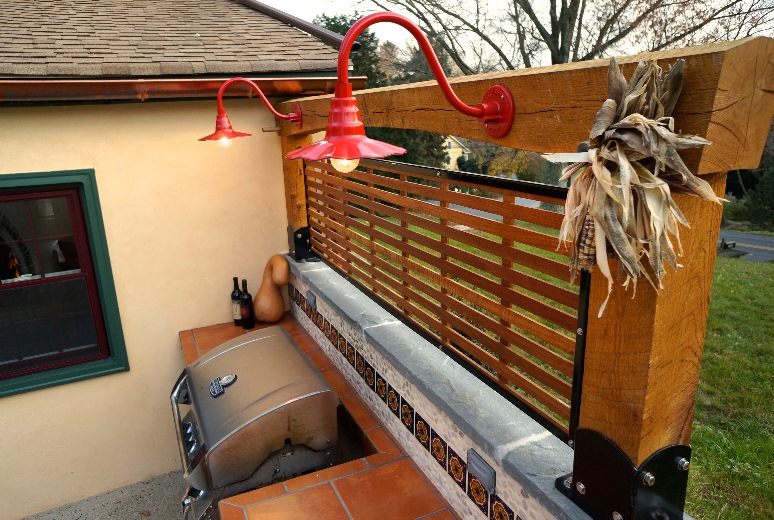 Q&A with Spring Creek Design in PA
Though they live on the eastern seaboard, these homeowners cherish their frequent trips to the Sonoma County wine country. When it came time to replace their dilapidated deck, they turned to Pete Cooper of Spring Creek Design to create a California mission-style design for their new outdoor kitchen and patio. We recently caught up with Pete to talk about the project which includes some post mount lights to create a cafè-type atmosphere.
Q: What type of project was this and where is it located?
A: We were replacing an old deck with a new patio in southeastern Pennsylvania.
Q: What were the particular goals that the homeowners outlined for the design of the space?
A: The owners love to travel to Sonoma County, and we wanted to evoke the feeling and style we saw in their vacation pictures. In terms of features, a wood-burning fireplace and outdoor cooking area were requirements as was dining and seating space for entertaining groups of 6-10 on a regular basis.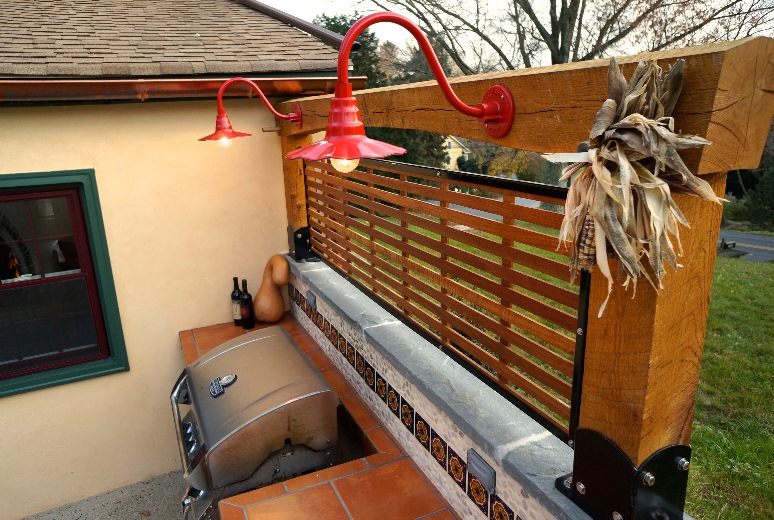 Q: Why did you choose American-made, barn-style lighting for this project?
A: We wanted to complement the clients' laid-back, informal personal style. But "low-key" personalities often play it safe with design, and the radial wave shape and bright colors let us push the client a little outside their box — with great results that the clients are truly proud of!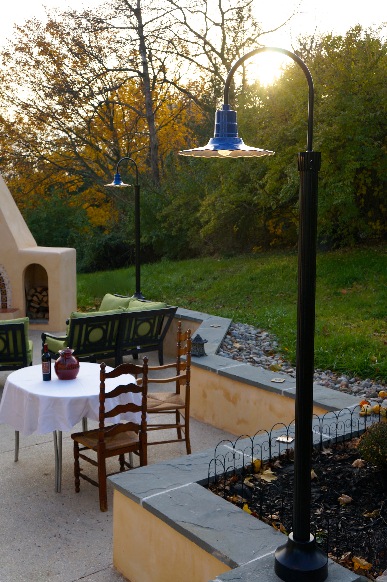 Q: And why did you choose both the Seaside Single Post Mount Light and the Seaside Gooseneck Light for this space?
A: The bright blue and red colors provide a festive pop to this party space. The flirty radial wave design is an unexpected delight, and the fluted light posts lend a street-side cafè ambience.
Q: Now that the project is complete, what do you like best about the lighting?
A: The lights fit the project perfectly. Frankly, it's hard to imagine what we would have used as alternatives. And of course, the quality and heft of the product is very reassuring. Bottom line? The client is thrilled and that is what fuels our design/build business.
Photos courtesy of Spring Creek Design