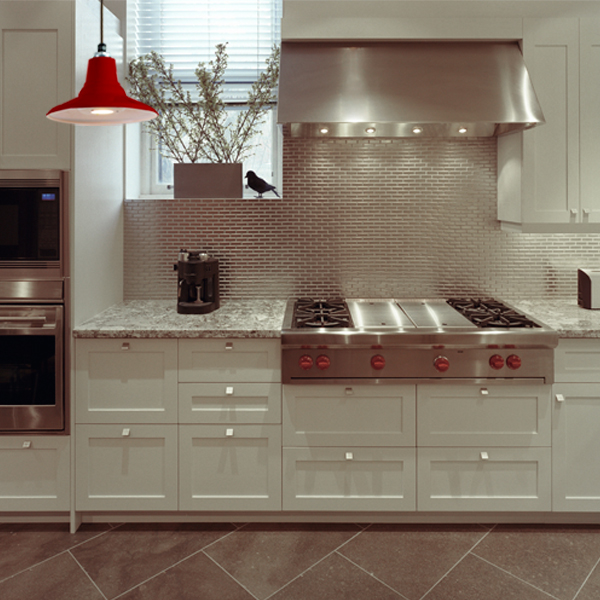 LED Barn Lighting — Vintage and Modern Collide Again at Barn Light Electric
Here at Barn Light Electric, we've celebrated many milestones in our five-plus year history. Moving into our current building on the Indian River gave us more room as did the expansion into two nearby facilities that gives much-needed space to our R&D crew, our metal spinners, and our shipping experts. The launch last September of our porcelain enamel lighting manufacturing facility was a tremendous step forward as we became the only American manufacturer of the Goodrich®, Ivanhoe® and Benjamin® porcelain lighting styles.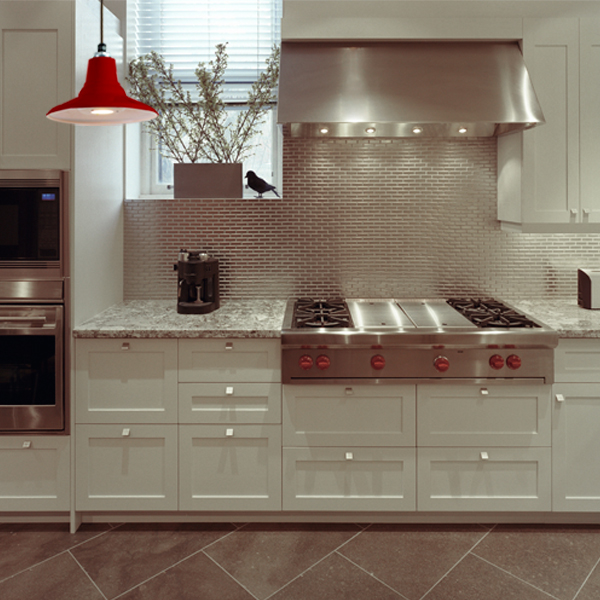 And today marks another milestone as we announce the launch of our new line of American-made LED Lighting. Yes, you can finally have it all — the wildly popular vintage lighting styles that we are known for, plus the energy-efficient and environmentally friendly aspects of LED lighting. We have incorporated the most innovative LED technology from Cree, Inc., which revolutionized the LED industry with its pioneering product development. Our stylish LED fixtures feature Cree's TrueWhite technology that gives the LED the warm, natural light normally associated with traditional incandescent bulbs.
"You can now have all the charm of vintage-style barn light fixtures coupled with LED technology," says Bryan Scott, owner of Barn Light Electric. "You can truly have the best of both vintage and modern worlds." The LED components are offered in a wide variety of our products including porcelain enamel fixtures and our most popular barn lighting styles including gooseneck, stem mount, cord hung, wall sconce, and RLM warehouse shades.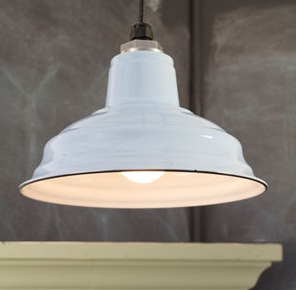 Barn Light Electric's Project Manager and LED Liaison Scott Dodson has played a pivotal role in the marriage of Cree's technology with Barn Light Electric's lighting fixtures.
"While LED lighting is hardly new, many people are unclear on all of the benefits of using LEDs," Dodson says. "The newest LEDs offer substantial energy savings. They may cost more up front than incandescent or fluorescent bulbs, but LED lights are designed to last about 50,000 hours so they are about 85 percent more efficient than incandescent bulbs."
Dodson adds that LEDs also offer bright, natural light. The color rendering index (CRI) characterizes light sources on a scale of 0 to 100 for their ability to produce "natural light." The closer an LED light comes to 100 on the CRI, the more naturally colors are rendered. The CRI of fluorescent tubes is often around 72. Barn Light Electric LED fixtures have a CRI between 92 and 94.
The best news about LEDs is they contain no hazardous materials such as mercury. Since fluorescent tubes and CFLs contain mercury, they must be disposed of properly. The U.S. Department of Energy estimates that widespread adoption of LED lighting by 2025 will reduce electricity demands from lighting by 62 percent and eliminate 258 million metric tons of carbon emissions.
With this energy-efficient and environmentally friendly profile, LED lights are fast becoming the light bulb of choice for consumers. And now, you won't have to sacrifice style for efficiency!