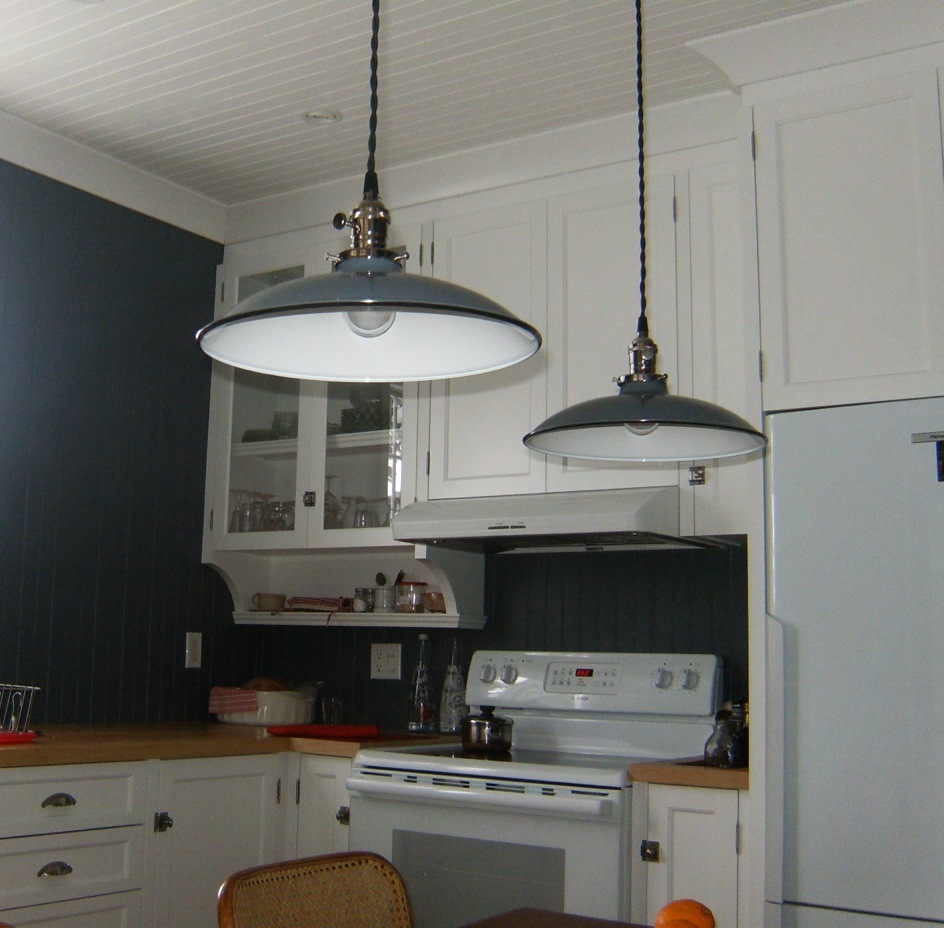 Ivanhoe Porcelain Pendant a Popular Choice for Kitchens
Many of our porcelain RLM warehouse shades come from early 20th century designs. The 1930s and 40s saw a lot of these shades being used in factories, on farms, at roadside gas stations, and in warehouses. Today, with so many people striving for the popular vintage look in their lighting, these warehouse shades are in demand once again.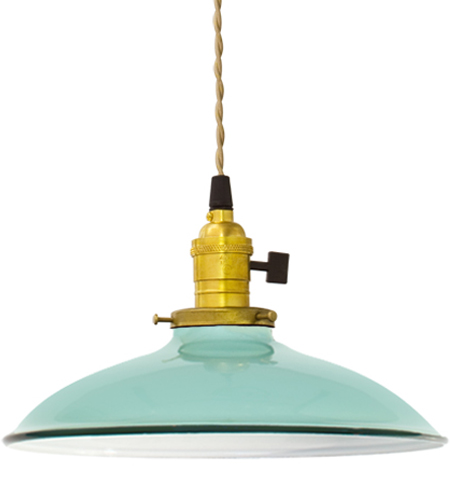 One of our most popular warehouse shades is the Ivanhoe® Sinclair Porcelain Pendant. A Featured Customer with a 1930s-style weekend home in Milo, Alberta, Canada, decided to update his kitchen lighting with the Ivanhoe® Sinclair in a White finish with a black cotton twist cord.
"I wanted a simple looking pendant from the 30s," Philippe explains. "And I just loved that one with the spiral cord and the Edison light bulb."
Another one of our Canadian friends, Hélène of Pointe-Claire, Quebec, also chose the Ivanhoe® Sinclair when she began remodeling her kitchen. Hélène wanted the various new elements and fixtures to respect the history of her centennial home.
"I wanted all of the new features to be in unity with the rest of the house," Hélène says. She was striving for a country chic look but also the unpretentious, warm feel of a French farm. Hélène chose the Graphite finish with a polished nickel socket and the black cotton twist cord.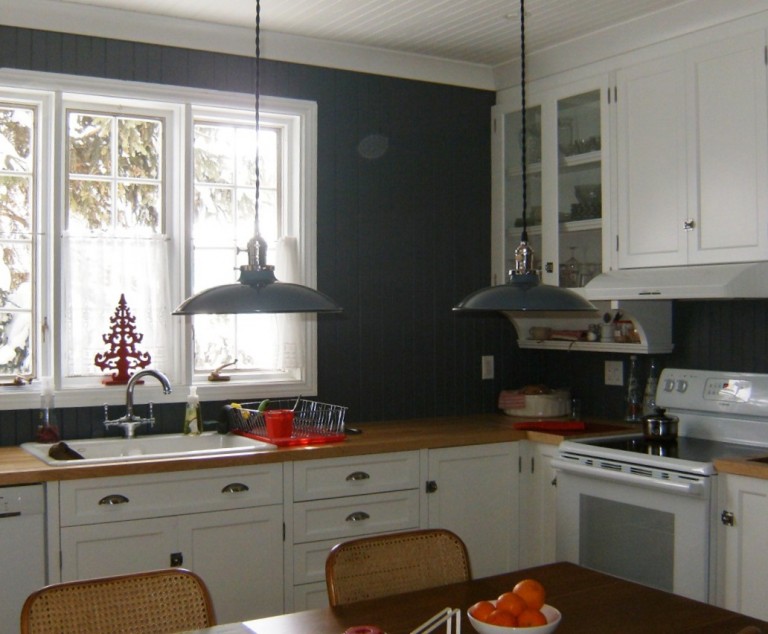 "I love the twisted cord which gives the whole thing a more ancient look," she says. "The lights are classic and not too fragile or precious looking." Hélène found Barn Light Electric after an online search and was pleased with the reasonable pricing and shipping rates to Canada. As she sips her morning coffee each day, Hélène is happy with the results of her remodel.
"I like that the lights blend in nicely and give lots of light on the table," Hélène notes. "I loved the fact that I could choose from many colors for each of the lights and I was even able to chose the kind of wiring that best met my needs. Industrial chic meets the farm from my dreams!"
Photos courtesy of the homeowners