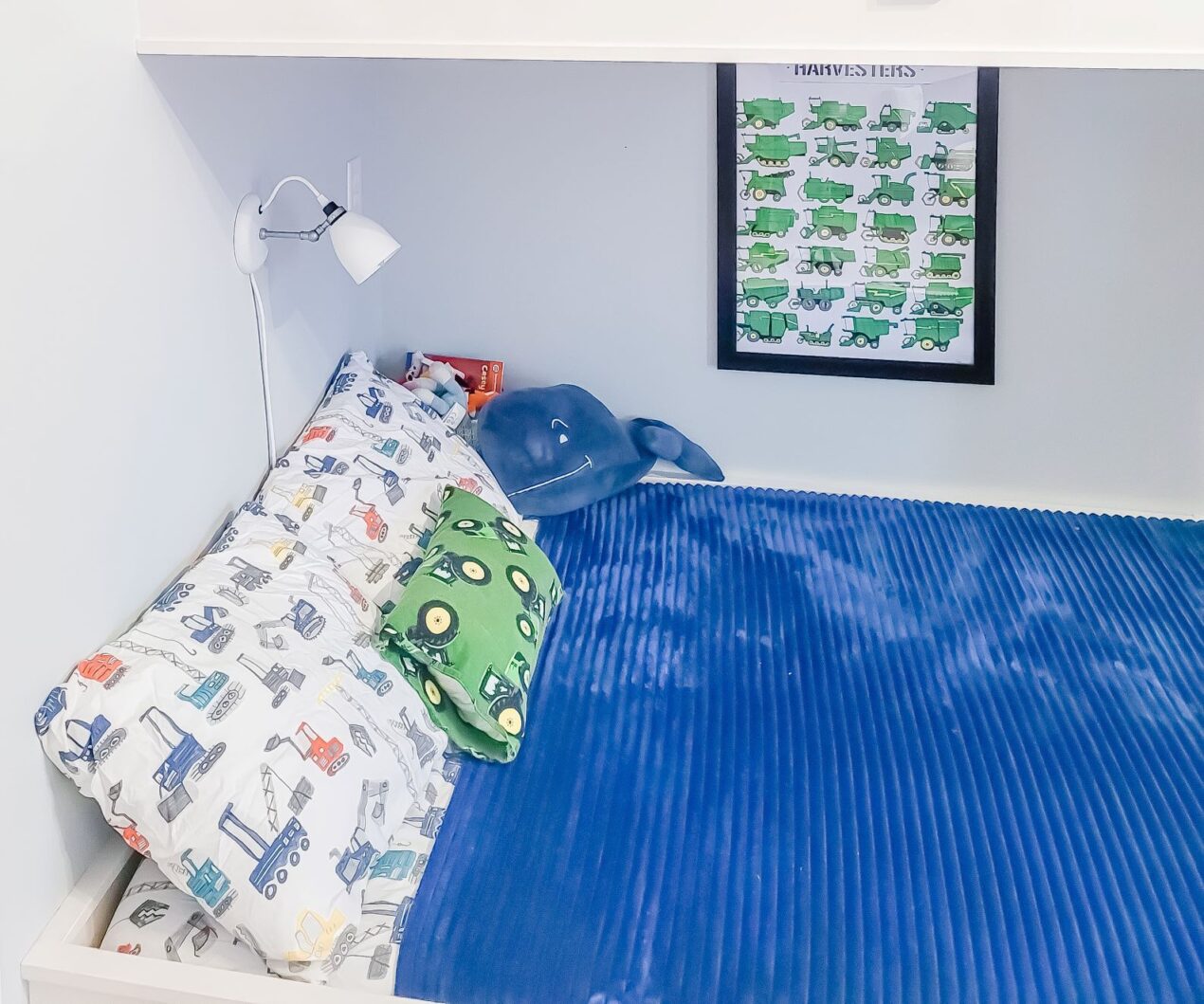 Plug-In Wall Sconces Create Cozy Bedtime Reading Space
When Rachel and her family built their new home in rural Indiana two years ago, the bedtime routine for her four young children consisted of a "good night" and lights out! As they have grown, the kids now enjoy spending time reading or drawing in bed before falling asleep.
"We tried clip lights and book lights, but none seemed to work well," Rachel says. "I knew I had to look for another alternative, so I did what every mom does and went to Pinterest."
Rachel's home has both nautical and farmhouse aesthetics so she struggled to find something that was not only functional but complemented the mixed style of her home. But when she stumbled across a photo of the Lovell Plug-In Wall Sconce in a bunk room, she knew she'd found the perfect fixture.
"The bonus is that it's from Barn Light Electric," she notes. "All of our outdoor lights and some of our indoor lights are from Barn Light. The company fits our aesthetic and products are produced in the USA."
Rachel chose to customize her four new Lovell Sconces with a Matte White finish, Galvanized arms, and standard white cords.
"We went with plain white as the walls are gray and the beds are white," she explains. "I didn't want the lights to be the focal point, but wanted something that fit our style in that room." The Lovell Plug-In Wall Sconce features a cone-shaped shade that is adjustable up to 90 degrees. Handspun from commercial-grade materials, the Lovell is easy to customize with a wide range of finish colors and options including porcelain enamel, powder coat, and natural metals.
"These lights are the perfect fit and I knew I would be able to install them myself," Rachel says. "We have never been disappointed with Barn Light, and these lights provide a perfect small reading light for each of my children that won't bother the others."
Photos courtesy of the homeowner