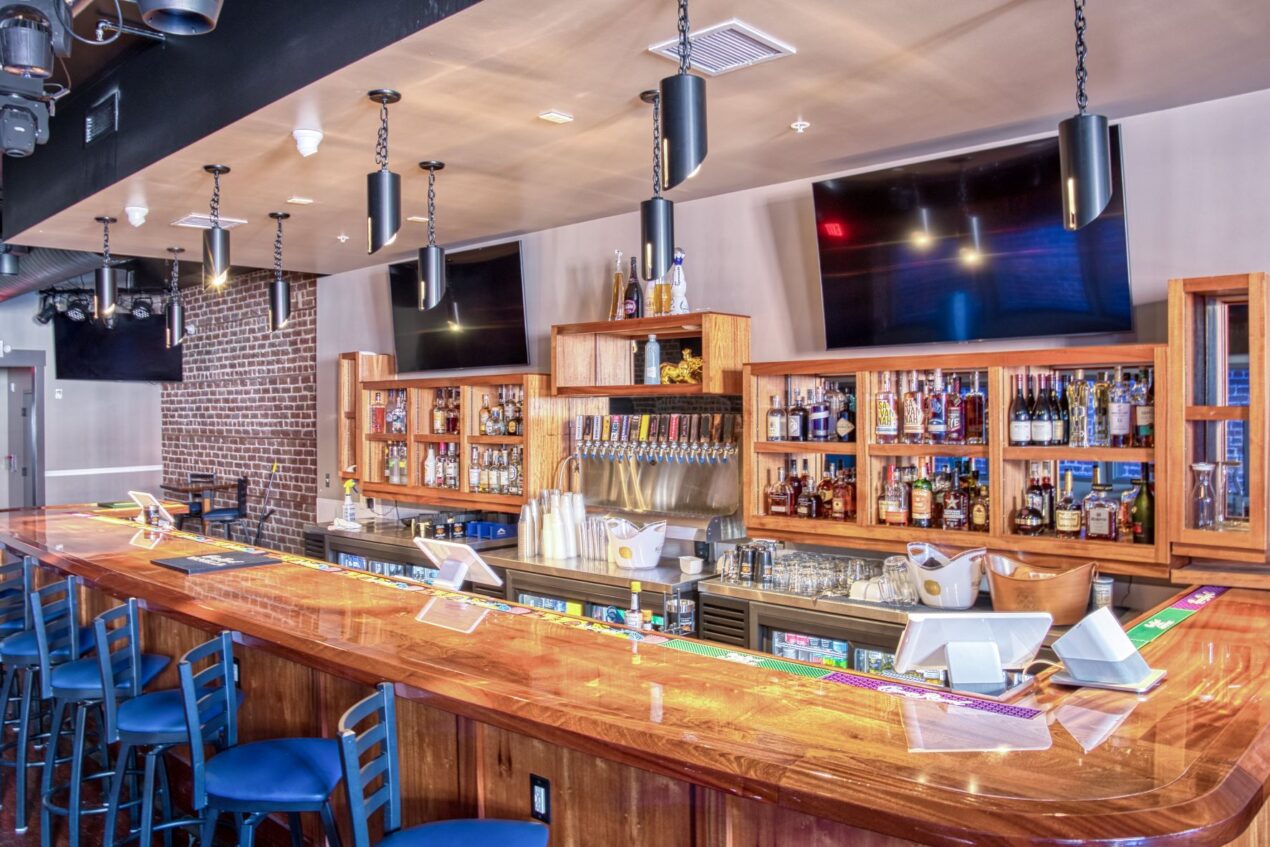 Chain Hung Pendants Create Industrial Vibe in Savannah Bar
Like many buildings in downtown Savannah's Landmark Historic District, the three-story building at 127 West Congress Street boasts a rich history. Beginning with a dry goods wholesaler, the property housed numerous operations through the decades including a retail clothing and hat shop, a hardware store, and, in the 1960s, it served as a USO Hall.
The latest evolution of the building, spearheaded by Dylan Blackmon of The Basin Company, was a full gut renovation creating a blank slate for the Eclipse Bar & Grill.
"It's a three-story bar, and each floor has its own style," Dylan explains. "The basement has a pool table, juke box, pinball, and other games. The main floor is for dancing and live music. And the upstairs is more relaxed with a small stage and a VIP section."
When searching for lighting for each of the three bar spaces, Dylan conducted some online research and found Barn Light Electric. He discovered the Milan Cylinder LED Chain Hung Pendant which checked the boxes for a rugged industrial fixture with energy-saving LED qualities. Before purchasing, however, Dylan took to the streets of Savannah to see what kind of lighting the competition had.
"I walked around to nearby bars," he notes. "And none of them had pendant lights as nice as this." Dylan customized the LED pendant lights with a powder coat Black finish and the single slot option which allows a bit of light to escape on the side. These pendants also feature a standard Black cord and clear glass.
"We wanted something that would grab the attention of locals and tourists alike to draw them into the bar," Dylan says. "We also wanted a fixture that gave us the ability to adjust the height of the lights if needed. The chain links allowed us to get the fixtures at the exact height we needed in each space."
The Milan is handcrafted from commercial-grade materials right here in America. With its cylindrical shade cut at an angle, this pendant exudes a contemporary flair. The LED driver is incorporated into the Milan's shade, a feature that significantly decreases a building's overall energy demands. This LED technology provides a budget-friendly and environmentally-conscious source of light.
"We like how well they reflect off the bar top and the shelving behind the bars," Dylan says. "These pendants allow us to stand out from the competition."
Photos by Iconic Mobile Photos