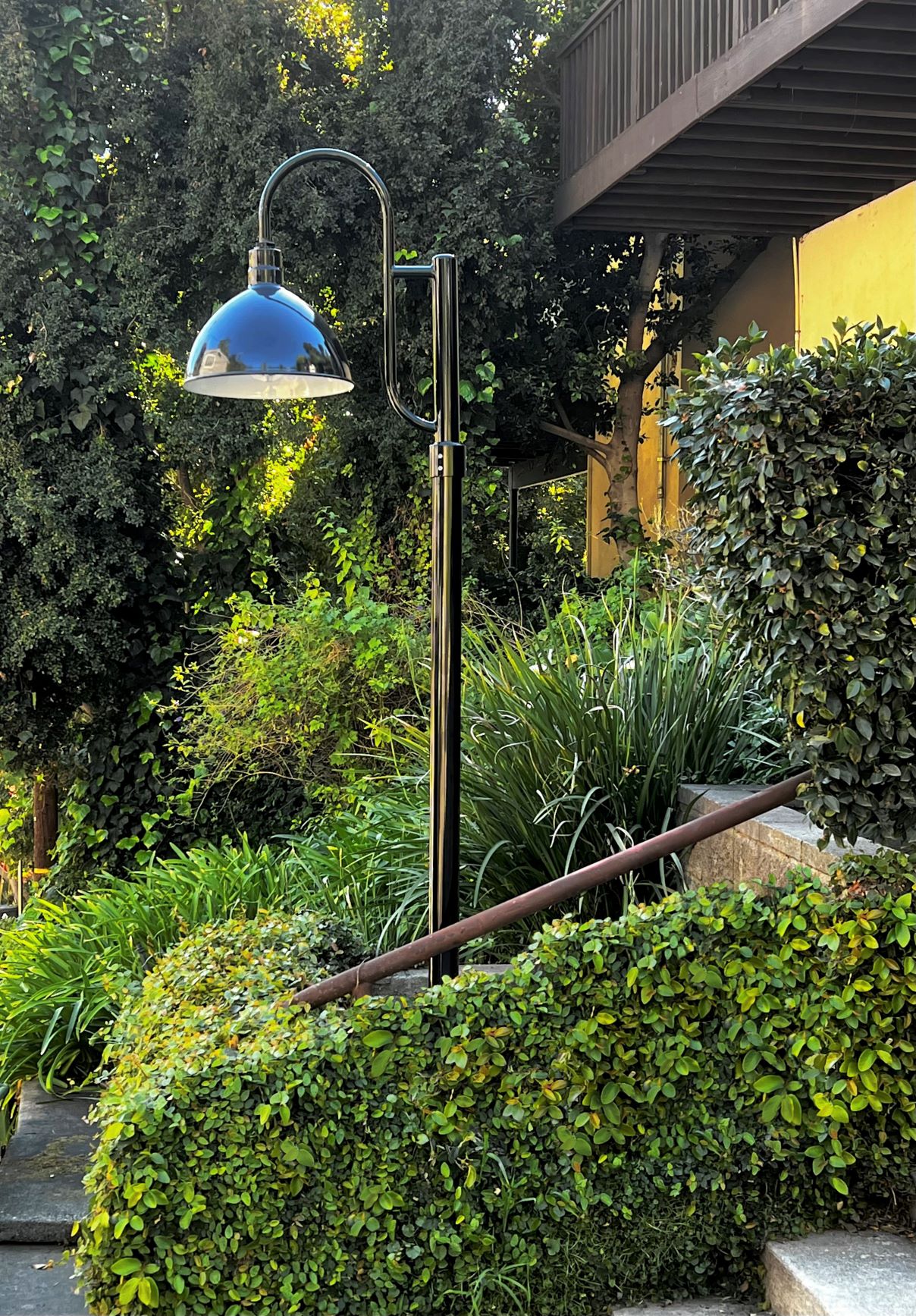 Best of Both Worlds; Post Light Illuminates, Preserves Dark Sky
It's no secret that light pollution is a global issue. According to the International Dark-Sky Association (IDA), the widespread use of artificial light at night not only washes out the night sky and wastes energy, it also interrupts our circadian rhythms and messes with melatonin levels.
For Damon, however, walking the dog after dark was an issue at his home in Los Angeles, California.
"Our street is dark at night, and that is the problem we were trying to address," he says. "But it's also a rustic street in the mountains where residents prize the feeling of being away from it all. So our main concern was finding a fixture that would light the street when you're walking the dog after midnight, but without creating an annoying bright light that people would see from their bedrooms and patios."
Damon did what many people do — he googled "outdoor post lights" and found himself at the Barn Light Electric website. Many of our handcrafted fixtures are rooted in RLM-inspired designs which are a natural for dark sky-friendly lighting. The classic warehouse shade, with the bulb tucked high inside, focuses the illumination downward and produces less glare.
Damon's home was built in 1959 and he wanted to find a fixture that worked with that mid-century feel without making too much of a style statement.
"We'd like the lamp to be appreciated long after we no longer live here," he explains. "The most important factors were the form and build quality. It needed to be able to stand strongly among the publicly maintained signs and poles plus stand up to the occasional mishap."
Damon selected the Wilcox Single Post Mount Light and customized it with a 16″ shade, porcelain enamel Black finish, and decorative post mount. He also selected the heavy-duty guard in contrasting porcelain White and frosted glass to diffuse the illumination. The post mount light is installed with an eight-foot smooth burial pole also finished in porcelain enamel Black.
"This fixture fit all our criteria of casting light where we wanted plus being durable and elegant," Damon notes. "We wanted the light source to be deeply set to avoid the exposed-bulb look. The guard and glass preserve the light's longevity down by the street where trash pickup and deliveries occur on a regular basis."
Damon's new post mount light was handcrafted with all of the options he needed in the Barn Light manufacturing facility located in Florida. The shade was spun from commercial-grade steel and finished with multiple coats of porcelain enamel which provide a durable, high-gloss, and never-fade finish.
"The light defines the space and is a huge enhancement to the street," Damon says. "I hope the neighbors all feel like they live in a better, nicer place!"
Photos courtesy of the homeowner