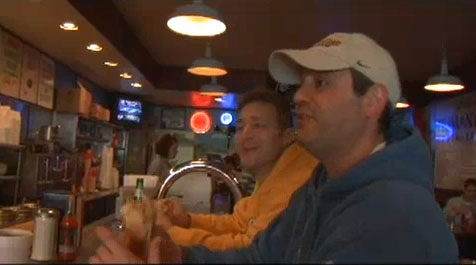 Pendant Lighting in America's Iconic Restaurants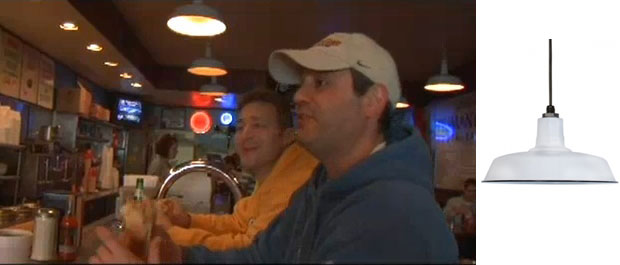 Great food isn't the only common theme among the country's most popular restaurants, you also have to have the atmosphere. When you combine the two, word of mouth spreads and your business becomes one of the hottest in the country! Aside from the traditional cookie-cutter approach seen by many national chains, one local Pittsburgh hot spot has clearly set itself apart. It's headquarters to thousands of Steeler fans on game day and the home of the Primanti Sandwich! The Terrible Towel may be waiving, but the food is anything but!

Seating is usually limited, but when you can catch a spot, look up. Warehouse shades like the Ivanhoe® Sky Chief porcelain pendant hang above each table and bar area at one of the Primanti Brother's Restaurant. This style of lighting is widely used as restaurant lighting around the country. It has also been spotted within 5 Guys Burgers & Fries and Sonny's Bar-B-Q. Warehouse lighting offers top notch lighting with traditional styling that reminds some of simple days growing up.
The porcelain lights match the rustic and industrial spirit of the restaurant that was founded in the 1930's, when the "Steel City" was a vital part of American manufacturing. Originally, Primanti Brother's was open from 3am to 3pm to accommodate truckers and and overnight workers. The pendants add to the historic charm of an establishment that's been featured on the Travel Channel and named an American Classic by the James Beard Foundation.
To get this look for your restaurant, check out the Ivanhoe® Sky Chief. With this industrial ceiling light, you'll receive a 16 inch shade and 8 feet of adjustable cord. You'll also be able to fully customize the color by selecting any one of our eight current finishes! Don't forget, for restaurant lighting, you also need to have outdoor lighting! For that, we offer the matching Goodrich® Sky Chief – check it out!
Top Photo: Screenshot from YouTube – 'American Classics 2007: Primanti' courtesy of The James Beard Foundation