Magazine Overview | Coastal Living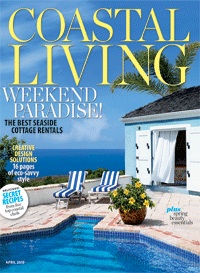 Coastal Living magazine is a monthly publication that features the finest homes and destinations from the Atlantic, Pacific, and Gulf shores of North America. Hawaii, Alaska, coastal Canada and Mexico, as well as the multi-national Caribbean islands and U.S. Great Lakes are also included.

Feature articles in Coastal Living provide readers with interior decorating ideas utilizing backdrops and colors found on their local waterfront communities. Other articles include seafood recipes, coastal news, product overviews and coastal events.