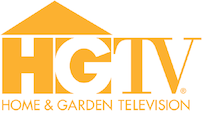 Television Overview | HGTV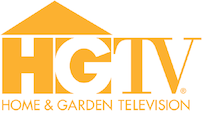 Home and Garden Television, HGTV, is a cable network that broadcasts a variety of home and garden improvement, maintenance, renovation, craft and remodeling shows. HGTV reaches 94 million households in the United States and has either partner networks, or network interests in Canada, Japan and elsewhere.

The network was founded in 1992 by Kenneth W. Lowe, a former radio executive with The E.W. Scripps Company. HGTV launched in 1995, using local Scripps cable franchises and the FCC's "must carry" provisions of Scripps medium market television stations and other small television operators. The major programming themes were home building and remodeling, landscaping and gardening, decorating and design, and crafts and hobbies.
The channel originally started as the "Home, Lawn, and Garden Channel." The name was shortened and a new logo developed. The network debuted with a skeletal staff, but with gradual acceptance by other cable operators, it now it is commonly known as HGTV.
Currently, HGTV's most popular feature is their yearly Dream Home Giveaway. Viewers have the chance to enter a giveaway – with the grand prize being a beautiful, fully furnished home set in a dream location. Past homes have been built in Tyler, Texas, Islamorada, Florida, Winter Park, Colorado, and Sonoma, California.
In January, a belt driven ceiling fan from Barn Light Electric