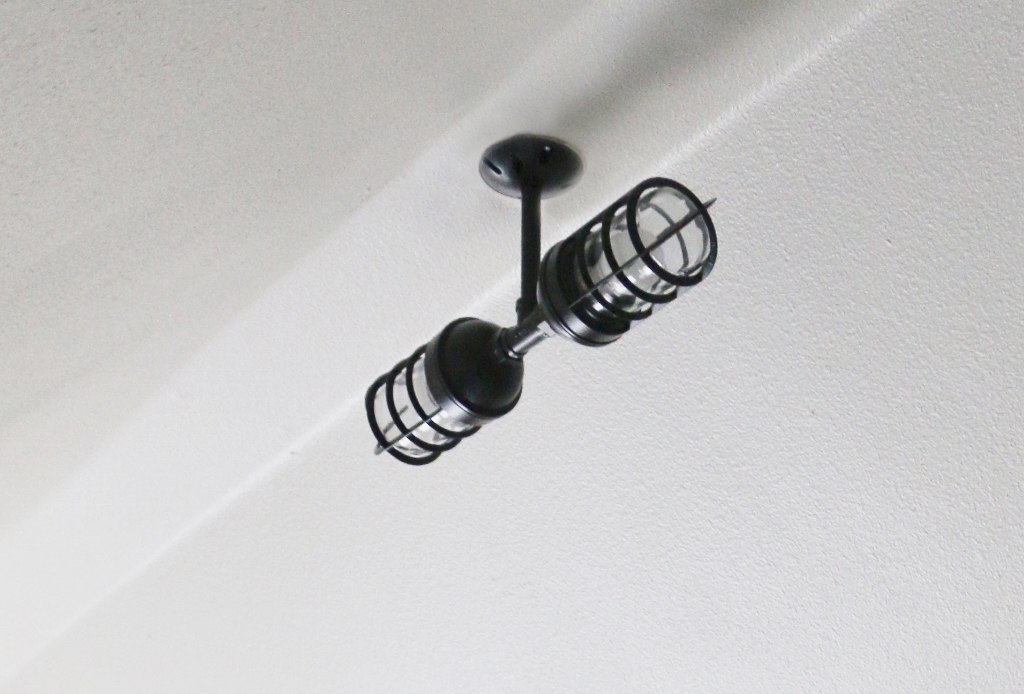 Industrial Pendants Handle What Kids Dish Out
Is it just me or does your house seem to shrink in the summer? With the routine of school behind us, our home is suddenly brimming with kids looking for places to hang out and chill. And the older they get, the more space they need.
When Emily, of Jones Design Company, moved her family into their new Gig Harbor, Washington, home last October, she quickly began planning to turn the large attic into a kids' hangout space and a bedroom for their oldest son.
"We wanted to give them a comfortable room where they can read, hang out with friends, play video games, or watch a movie," Emily says. "They can be loud, mess up the furniture, create with Legos, and enjoy their casual space." Since this room is mainly used by her boys, Emily opted for a slightly more masculine, industrial, outdoorsy feel.
After walling in a bedroom in the large open space, Emily turned her sights to painting, replacing carpets, and changing out the ceiling lights. One of her biggest criteria as she looked to replace the outdated fixtures was durability.
"This is a room for kids after all!" she notes. "You never know what random object might be thrown into the air, and we wanted lighting that was well built with glass that was protected." Emily found the perfect solution in the Industrial Loft Double Pendant. Inspired by ship lights, this nautical-style pendant is American made of commercial-grade materials. Emily customized this ceiling light with a Black finish, standard cast guard, and clear glass for maximum illumination.
"The industrial pendants with the cages are absolutely perfect," she says. "While the ceilings are tall and there is a big window, the room doesn't get a massive amount of natural light, so we were looking for pendants that held more than one bulb." She chose the Black finish as it makes a statement pulling in subtle touches of black from around the room.
The compact bullet shape of this industrial pendant is perfect for this attic space. The rustic style complemented the classic industrial look Emily envisioned.
"The lights are perfect!" she says. "Just the touch of industrial we hoped for, very durable, and plenty bright. They look great!"
Photos courtesy of Jones Design Company