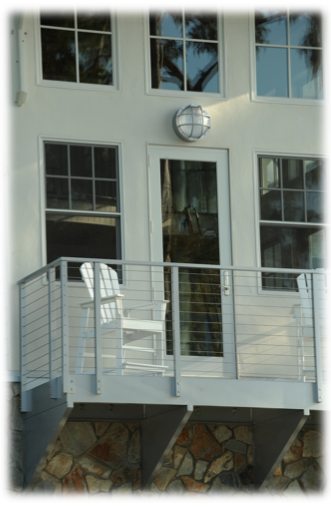 Outdoor Balcony Lighting | Gary from Orlando, FL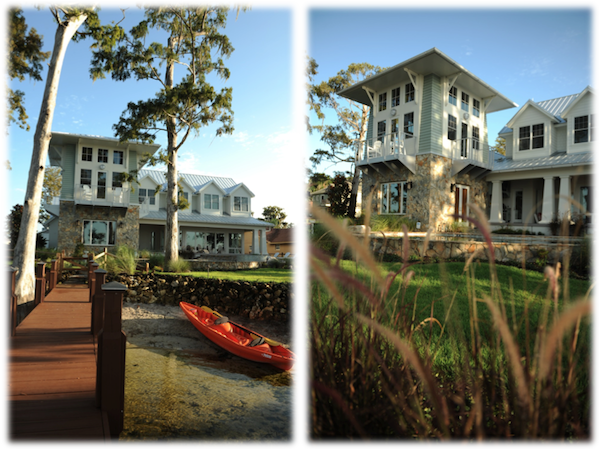 Today, we're on the last leg of the tour in our featured customer's Orlando, Florida home. Neighboring local theme parks like Universal Studios and Disney World, his home is everything you would expect. Extravagant in it's own subtle way, the modernized craftsman home incorporates industrial and farmhouse elements throughout. White enamel pendant lights in the hallway complement the over sized dresser turned console table, while galvanized light fixtures illuminate the driveway and garage long after the Florida sun sets.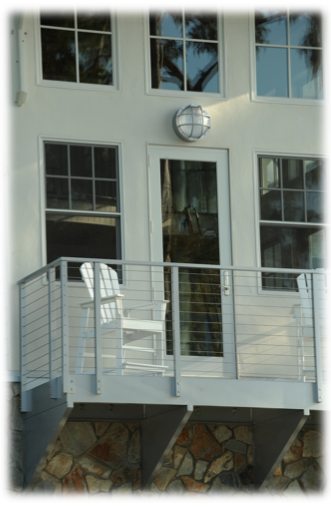 Yesterday we showed you the home's office lighting, complete with vintage wall lights to bring out additional nautical design. Tower-like in appearance, his office has the best views of the water and surrounding natural habitats – it's their own castle you could say. A step out onto the balcony in the evening leaves you no choice but to cozy up in a white Adirondack chair. Now that is what Florida is all about!
Of course, if you're not up for kayaking, a few steps down is an oversized pool with lounge chairs – we're telling you, this home isn't missing a thing! Lighting the backyard are Arts and Crafts sconces on the exterior lower level, but our eyes are immediately drawn upward to the nautical lights overhead. The family opted to mount Neptune Wall Mount Light Fixtures above each door leading to the balconies.
The Neptune Sconces have a grid across the front of the glass to coordinate with the wall of windows and the nautical scheme of the office/home itself. To tie in with the other architectural metals, galvanized was the best finish choice considering the nearby metal framework and tin roof. Galvanized will also hold up better with the Florida forecasts – plenty of heat, rain and occasional high winds. It's the perfect finish choice to avoid rust with our salty sea breezes too!