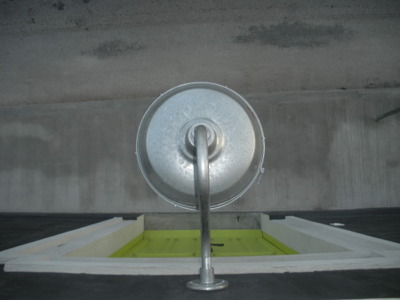 Original Gooseneck Light Graces Front Door of Renovated Yucatan Home
When Wes first saw his future home in Merida, a 500-year-old city on Mexico's Yucatan peninsula, no one would have blamed him if he had completely leveled the place and built something new. But Wes saw the character of what he lovingly calls "the ruin" and transformed it into a stylish, functional, and inviting space with a definitive nod to its history. Wes chronicled the 59-week process on a Facebook page where friends and family could watch as the workers raised beams, poured concrete, installed new colorful tiling, and added a pool and rooftop patio.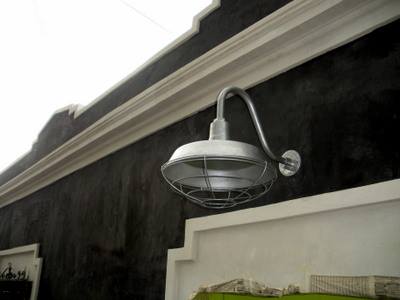 On the streetside facade, Wes loved the look of a small gooseneck light over the door left by the previous owner. He thought it was fitting to replace it with a more updated version so after finding Barn Light Electric during an internet search, he chose our Original™ Warehouse Gooseneck Light for the space.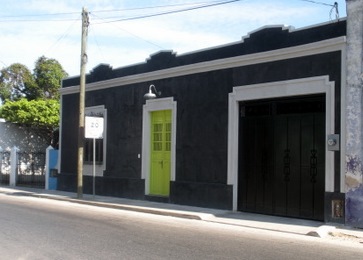 "We felt it important to preserve and respect the history of the home including the facade detail, wall niches, ceiling beams, and original doors. The new additions to the house are soaring and modern, and the blend of old and new works well," Wes explains. "The exterior facing the street retained its original colonial design, but we zeroed in on an industrial/contemporary vision for the house. The Original™ Gooseneck was just the answer to highlight our lime green, 100-year-old front door!" Wes chose a galvanized finish for this American made light to complement the charcoal cement used on the exterior.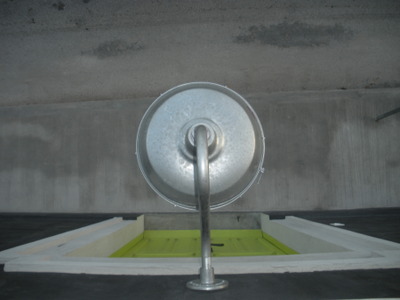 "The finish gives a hint of what will be found beyond the front door and the wire cage adds a bit of security to the fixture," Wes says. Even though he'd found the perfect light, Wes almost didn't buy it due to the shipping costs to Mexico. But when his wife Lola made a trip to Houston to visit a new grandbaby, she took advantage of the free shipping in the US and took an empty suitcase with her. The gooseneck was shipped to Houston, carefully repacked inside the suitcase, and arrived in perfect condition in Merida!
Photos courtesy of the homeowner