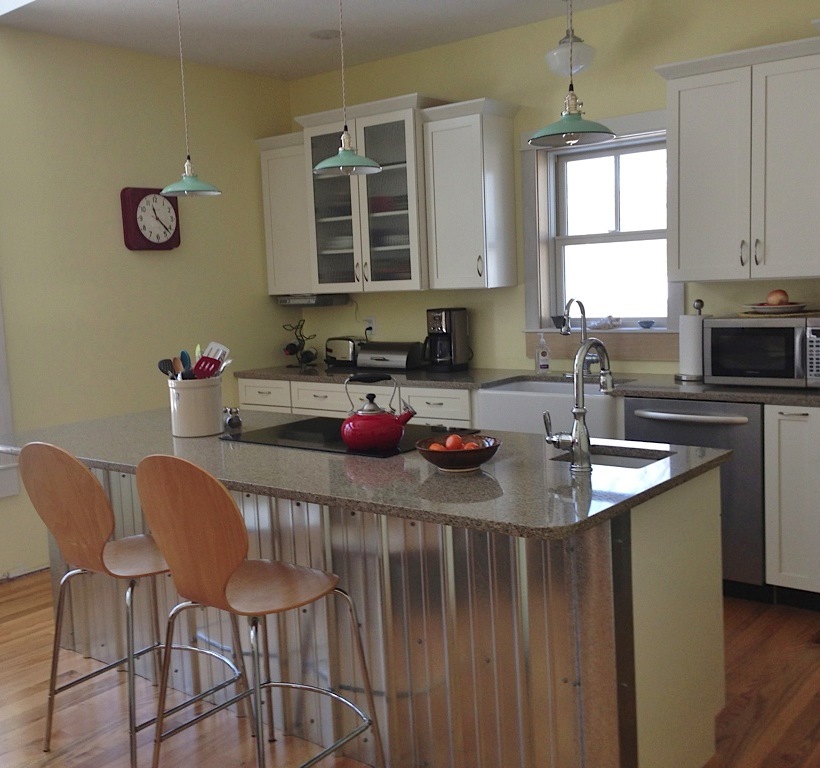 New Season Brings New Opportunities for Fresh, Colorful Decor
I hate to even utter the words but with store aisles clogged with sad-looking kids and eager moms picking out binders and book covers, it can only mean one thing. Change is in the air. Fall, and a new school year, are lurking just around the corner. While those words may bring a chorus of groans from some, many of us see the changing of the seasons as a great time to change things up around the house.

Switching up your décor does not have to be a time-consuming or budget-busting affair. All it takes is a little inspiration and a critical eye of the spaces where you spend the most time. So many experts recommend switching out throw pillows to introduce a new look, but don't stop there. If you decide to punch up the look of your neutral living space with colorful pillows, why not pick up one of those new colors in some accent lighting?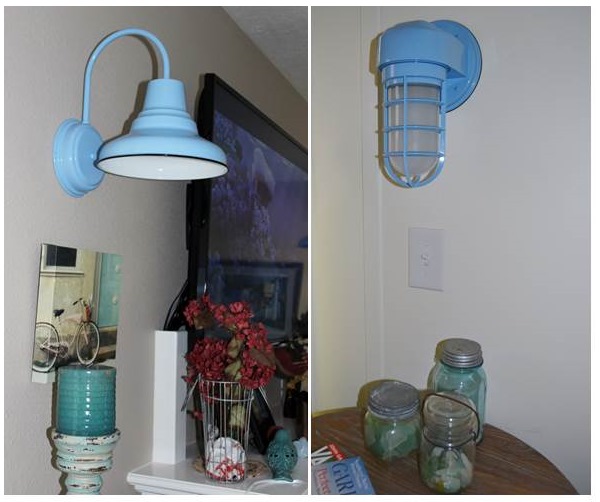 Perhaps a wall sconce over the mantel or a rustic industrial sconce on the wall will add just the touch of light you need to bring new life to your space. Both the Wheeler™ Union Wall Sconce on the left and the Atomic Topless Streamline Sconce are American made right here on Florida's Space Coast and feature a Delphite Blue finish.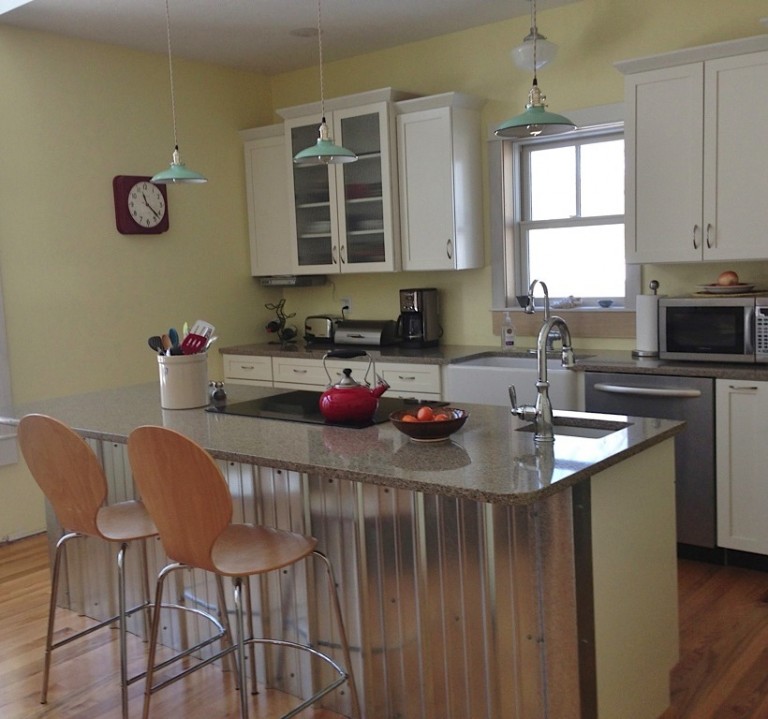 In the kitchen, practical, utilitarian lighting makes sense with so many tasks taking place here from homework at the counter to food prep by the sink. The Ivanhoe® Sinclair Porcelain Pendant is a classic light with a shallow bowl and smooth lines. The Sinclair can be customized with a hard-as-nails porcelain enamel glass finish that will keep its glossy look for many seasons to come. Add a colored cotton twist cord for a vintage spin then add a nostalgic Edison style light bulb for the final touch.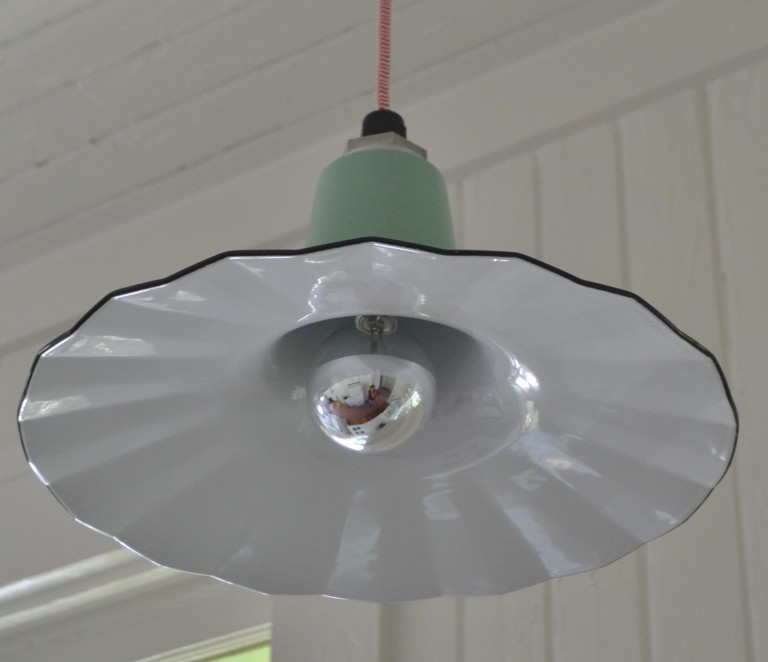 Or for different and elegant look, consider the half chrome bulb like the one shown in this Ivanhoe® Seaside Radial Wave Porcelain Light which features a creamy Jadite finish and a colorful chevron cord. The half chrome bulb makes the light more indirect but with the bright white porcelain interior of the light, there is still plenty of downward light directed to the surface below. Perfect for assembling school lunches in the morning!