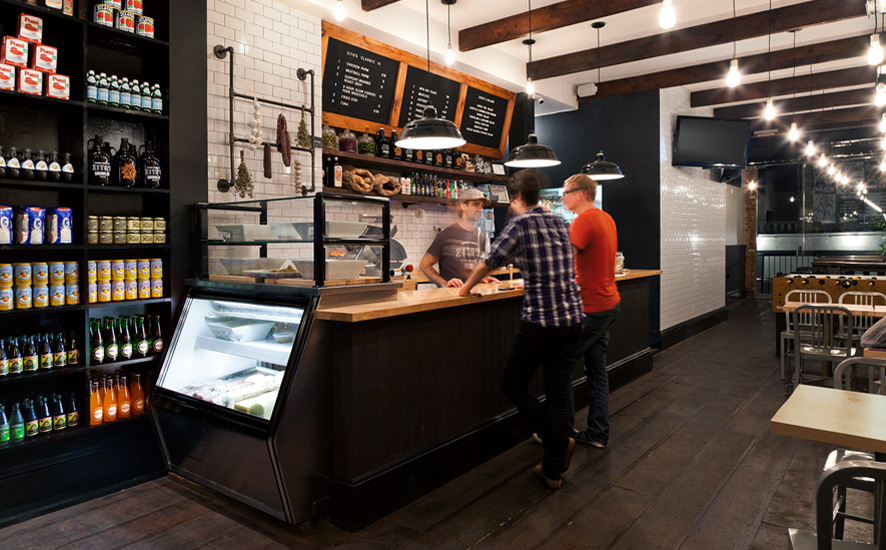 Black Porcelain Enamel Pendants Make Statement in New York Deli
One of the greatest things about a country whose ancestors came from all over the world is the variety of cultures, traditions, and best of all, foods we get to enjoy! In the Park Slope neighborhood of Brooklyn, New York, the Italians had their heyday in the 50s and 60s when sandwich shops dotted the corners and residents enjoyed sandwiches piled high with prosciutto, pastrami, and provolone.

Many of the old shops disappeared over the years as Park Slope changed with the times and the economy, but the recent opening of Zito's Sandwich Shoppe on 7th Avenue has brought a healthy dose of Italian flavor back to the neighborhood.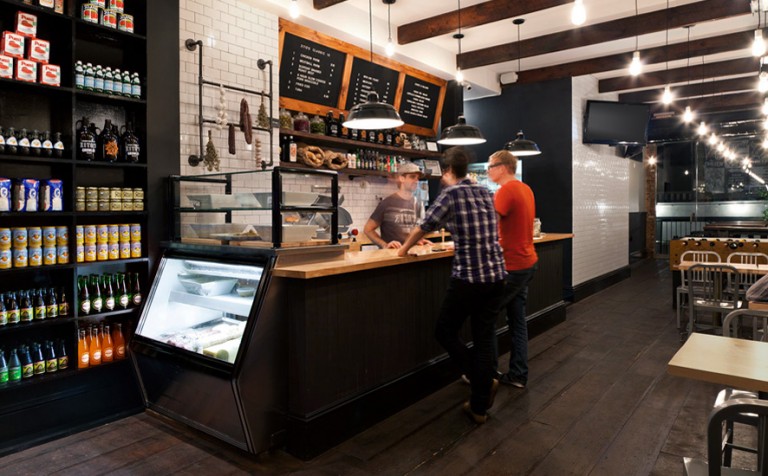 Becca Eley, a founding partner of Tag Collective, the design firm that helped create Zito's Sandwich Shoppe, describes the complete renovation of the space.
"It was a former shoe shop and we gutted everything," Becca says. The interior was designed with a nod to the rich heritage of Italian-American sandwich shops but has a sleekness Becca describes as "butcher shop" chic. The floors were crafted from recycled wood from a farm in Vermont and the tables were rescued from a restaurant down the street and refurbished.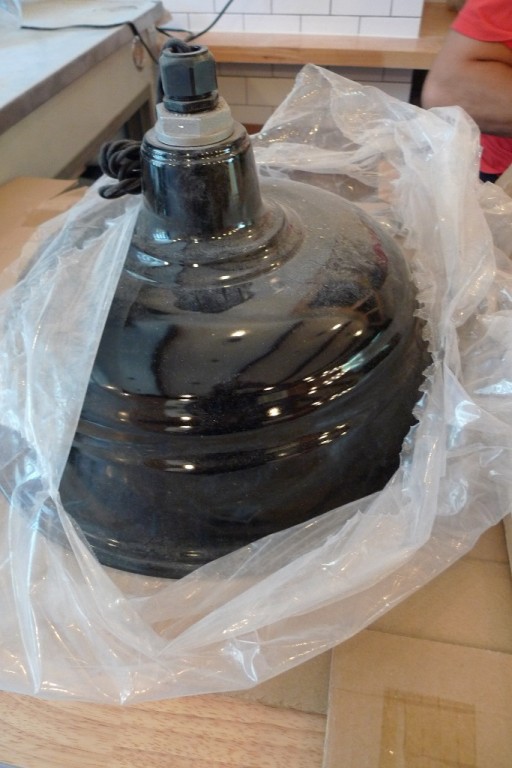 "Everything is black," Becca says. "Black is bold and we used black shelves, a matte black counter top, even the printed materials are black. And we made a big statement with the lights." Becca chose three 17″ Bomber Pendant Lights in a Black finish and a standard black cord to highlight the counter top.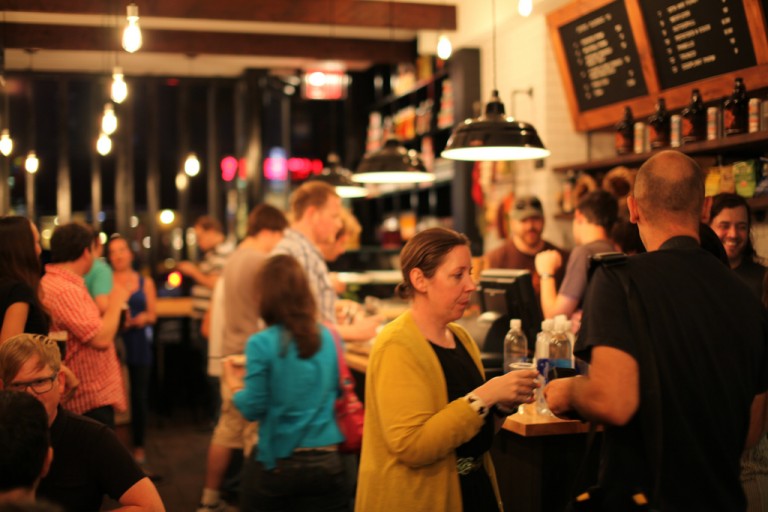 "We liked the big overhanging shape and the lights direct your eye right to the counter area," she explains. "It's very impactful." The American-made Bomber is one of our best selling RLM-inspired warehouse shades and the porcelain enamel glass finish will retain its glossy look for years to come with minimal maintenance.
"The light really did what we intended which was draw your attention to the space," Becca says. "They're splashy and shiny and it's like they were sized to fit the counter perfectly!"
Photos courtesy of Finn O'Hara and Tag Collective