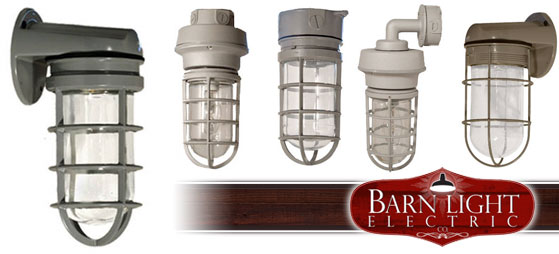 Lighting For Commercial And Industrial Settings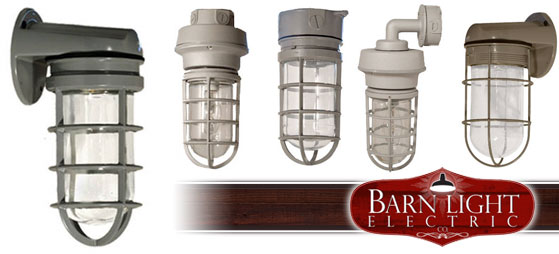 The most coveted feature for many commercial applications is adequate lighting, the lack of heavy-duty light fixtures that can endure dark and damp locations have been few and far between. In many instances lighting manufacturers and big box home improvement stores have offered vapor tight commercial lighting that either lacks the desired performance required, or light fixtures that fail under harsh conditions. Plagued by corrosion and vapor leaks due to design flaws and the lack of durable materials, a majority of commercial vapor tight light fixtures have a short life span and leave an unsightly rusted shell behind.

Recognizing the common issues that have riddled previous vapor tight lighting, our new series of Commercial Vapor Tight Light Fixtures provide solutions to the problems that have impaired other commercial grade lights in the past. To improve upon this design, our new collection of vapor tight fixtures offer a seamless die-cast construction to allow for a completely airtight design that protects against the intrusion moisture. This insures that the inner components do not fail under extreme climate conditions, protecting against moisture buildup within the glass enclosure. A powder coated finish further protects the exterior of these vapor tight fixtures, which extends the life of the light guaranteeing that the gaskets will not be compromised by outside elements.
The quality of these fixtures is equally matched by the outstanding performance options that each commercial grade fixture is paired with. Each fixture in this line is geared for reliable use in various industrial settings, with high output wattages for standard incandescent, CFL, Metal Halide, and High Pressure Sodium lighting. These performance driven lights offer hi-wattages for areas of low light, which allows these vapor tight lights to be used alone or in a pack to create a reliable blanket of light for garages, farms, and anything in between. With a sleek industrial design and a knack for performance, perhaps the most outstanding feature of this new line of vapor jars is their incredible price. Each light is competitively priced and designed to last, making this line of Commercial Vapor Tight Light Fixtures standout amongst the competition..