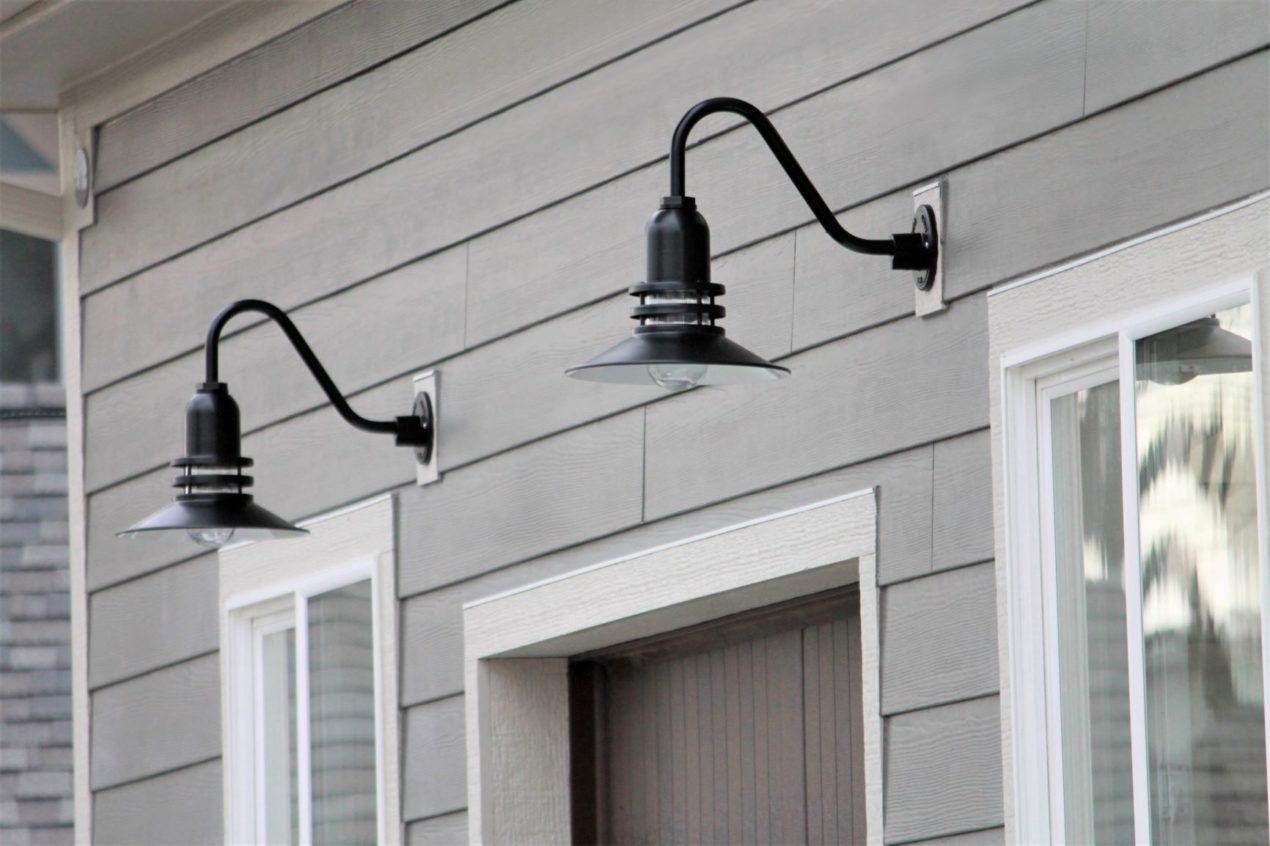 LED Gooseneck Lights Offer Long-Term Lighting Solution
When choosing lighting for a home, whether it's a brand new build or a simple renovation, most homeowners look foremost at style and color.
But when Don built a new garage for his Fairhaven, Michigan, home, his list of priorities also included American-made lights with LED options.
"Due to the size and location of the garage, we wanted a certain look at you drive down the road," Don says. "We didn't just want a building that looked like a box with the same old colors and lighting you see everywhere." But he also wanted the energy efficiency and longevity offered by LED.
Like so many others, Don googled "barn lights" and found a picture of exactly what he was looking for — the Cherokee LED Uplight Gooseneck Light from Barn Light Electric.
"They are an American classic and I have never seen that style on any home or garage," Don explains. "I like the energy saving and life span of the LED and the gooseneck has a retro look but not antique."
Don chose two 16″ shades, customized with a Black finish and G11 gooseneck arm, for over the large garage door. He also chose ribbed glass and a Bright White 3500K color temperature.
"We felt the larger size would make them stand out more and the Black finish goes with everything," he notes. "The ribbed glass looks good and casts a nice ray of light."
For the smaller man door, Don chose the same fixture but with 12″ shades and G26 gooseneck arms. Being able to customize Barn Light's handcrafted fixtures specifically for his space was a big selling point for Don.
"I like the lower operating costs of LED plus they last longer," he says. "And the look and style are exactly what we wanted."
Photos courtesy of the homeowner