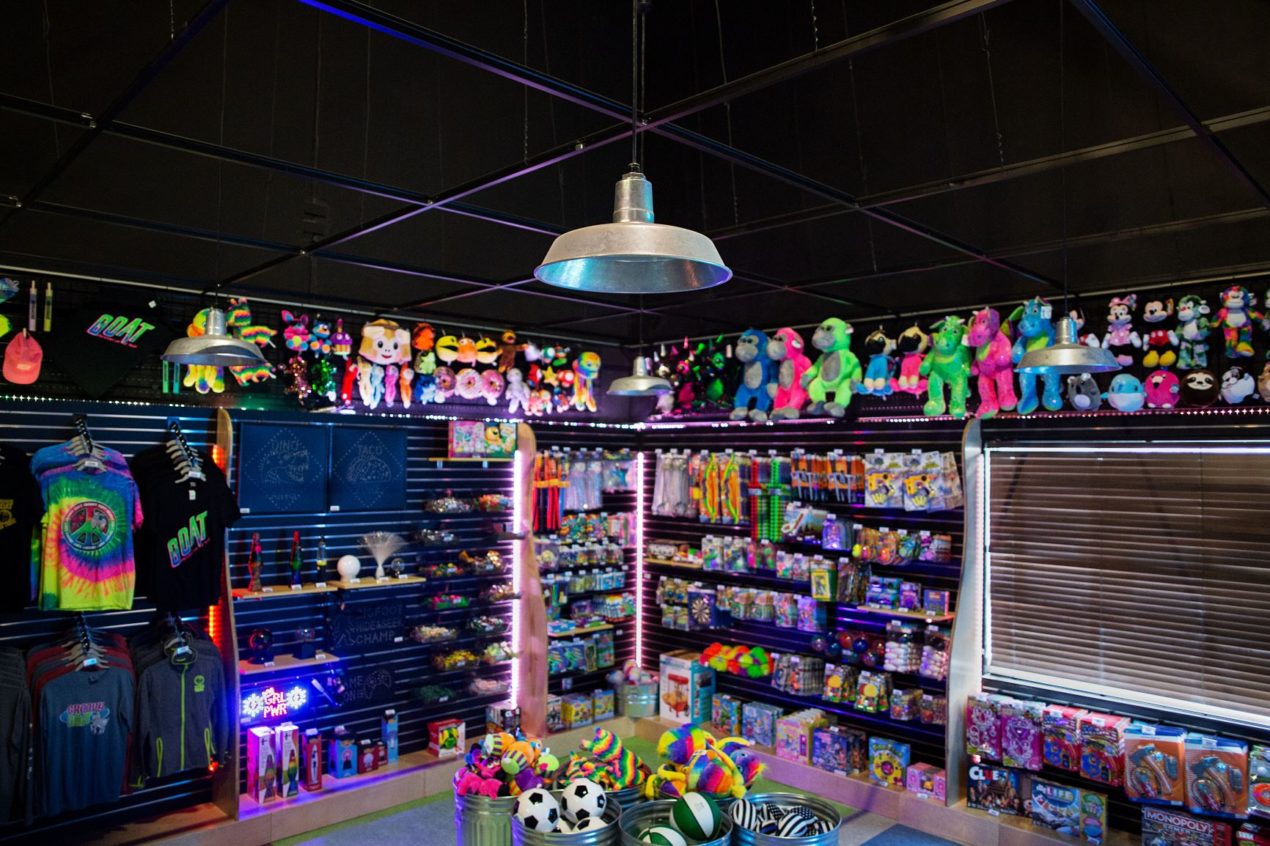 Classic Barn Lights Add To Festive Atmosphere at Groovy Goat Orlando
The GOAT acronym gets bandied about quite freely these days most often when referencing record-breaking sports stars.
In Orlando, the Greatest of All Time label has found a home at Groovy Goat, a popular food, drink, sports and gaming venue. With dozens of TVs, creative food and drinks, and more than 40 arcade games, there's something for everyone at Groovy Goat.
The complete remodel of this space took place last summer and was completed in time for a Labor Day opening according to owner Andrew Gross.
"We added and removed a few walls to change the layout of the space and we completely changed the decor," he says. When considering lighting for the renovated space which includes rustic wood and a bright color palette, Andrew chose the industrial look of Barn Light Electric's handspun barn lighting.
Working with Western Florida Lighting, one of Barn Light's commercial reps, Andrew selected The Original™ Warehouse Pendant Light for the private dining room, party rooms, and for the prize redemption area. He customized these American-made pendant lights with 16″ shades, a Galvanized finish, and black cords.
"We used similar fixtures in our Foley, Alabama, location," Andrew explains. "These lights fit our brand perfectly."
The Original™ is a popular choice for commercial customers because it can take on an almost endless variety of looks. From a rustic Galvanized finish to a high-gloss porcelain enamel color to more stylish natural finishes like copper and brass, the customizing options at Barn Light Electric allow customers to create lighting to complement any brand or space.
And thanks to commercial-grade materials and hands-on attention to detail by our talented artisans, these Original™ Pendant Lights will stand the test of time in high-traffic spaces such as Groovy Goat. Easily our most popular-selling shade, The Original™ can proudly wear the title Greatest of All Time!