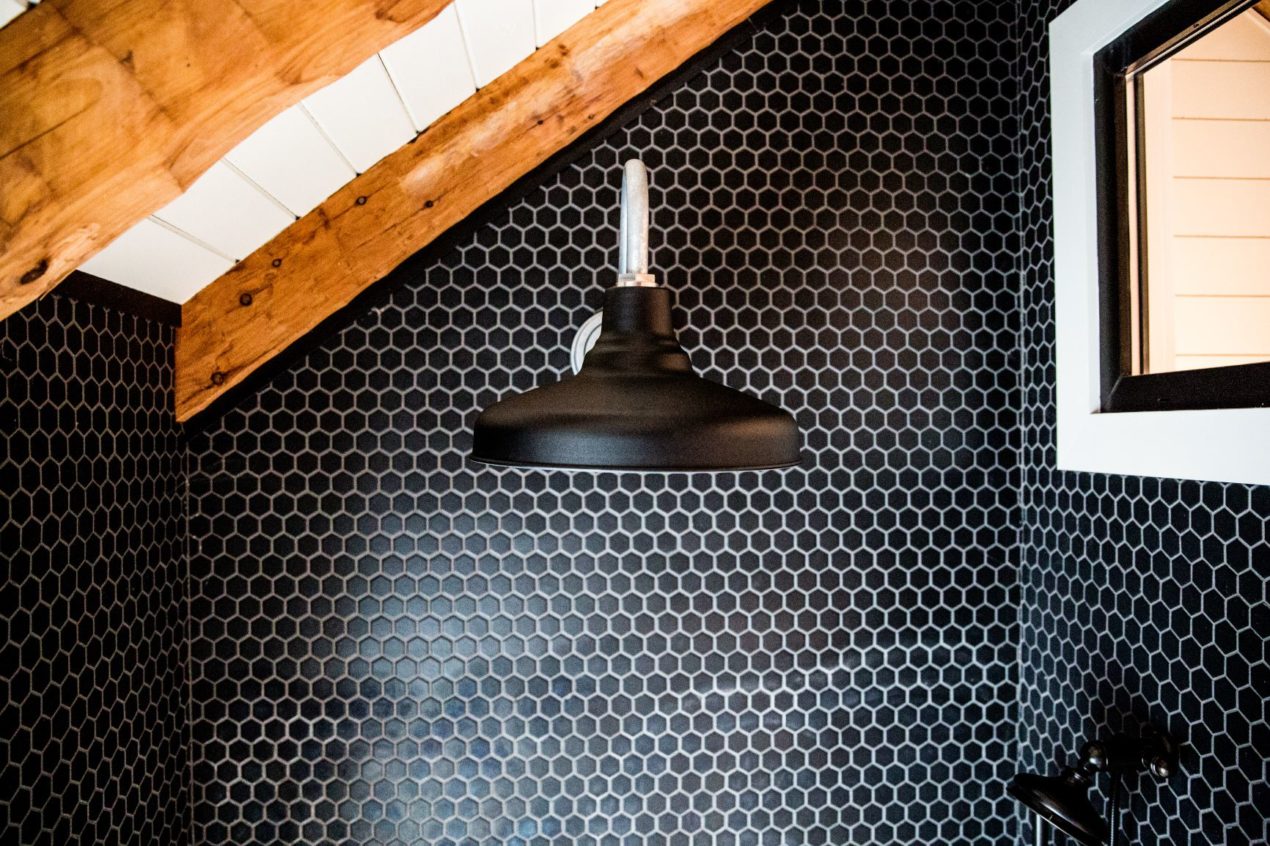 LED Gooseneck Lighting Offers Nostalgic Style, Modern Efficiency
When HGTV star Chip Wade puts on his renovation hat, pull up a chair and get ready to be dazzled. Chip's latest project, dubbed Misty Mill, is a three-bedroom, log cabin in Georgia burdened with 30+ years of wear and tear. Though the project presented challenges at every turn, the results are stunning.
Featured recently in House Beautiful, the Misty Mill project required a year of extensive work including cleaning the logs, removing water-damaged wood, and replacing major systems including HVAC. The fun began when the house was ready for Chip's creative touch.
"This is our family's weekend home and I was going for a bit of a 50s summer camp vibe," Chip says. "I call it Boy Scout chic — a warm color palette of cinnamons, burnt mustards, blues, and greens mixed with classic black and white."
For the foyer bath, Chip wanted to create the rustic feel of an outdoor shower without compromising on quality or efficiency.
"For me, it's all about the vibe and feeling that the overall décor gives mixed with quality construction that will stand the test of time," he explains.
Chip chose Barn Light Electric's American-made Union LED Gooseneck Light to install directly over the shower. He customized this wet-rated, energy-efficient fixture with a 16″ shade and Textured Black finish. He also chose a G15 gooseneck arm in a contrasting Galvanized finish and a 3000 lumen LED with a neutral white temperature.
"I have transitioned almost exclusively to LED lighting," Chip notes. "It's a classic style of lighting mixed with LED that will last for many years without having to be addressed. Its location right over the open-air shower gives the feel of an exterior application. I love the ability to customize everything with the light."
The 16″ shade lends the ideal scale for the shower while the Textured Black finish complements the black-and-white, small hex tile that dominates the bathroom. The Galvanized finish on the gooseneck arm further solidifies the outdoor shower feel.
"This barn-style light completes the look," Chip says. "It's the perfect pairing of nostalgic style and quality construction."
Photos courtesy of Wade Works Creative and Christina Wedge