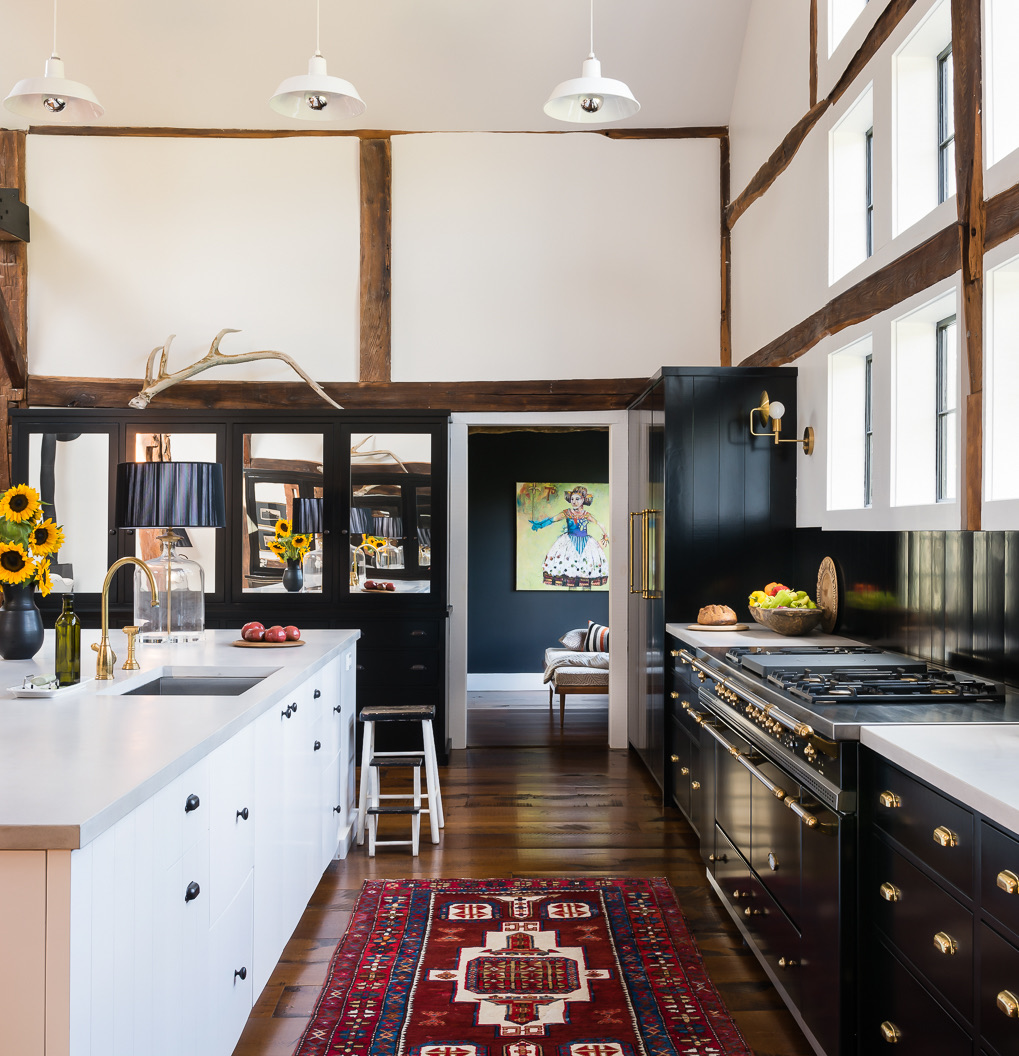 Barn Pendant Lights Bridge Vintage, Modern Gap in Renovated Barn Home
Amy Beth Cupp has been decorating all her life starting with the constant rearranging of her bedroom furniture as a child. Her latest project, however, was a bit more ambitious.
The floor-to-ceiling renovation of a barn house, believed to be built in the late 1700s, presented the challenge of a lifetime for Amy.
"The house didn't have a certificate of occupancy when we bought it," she says. "It was a gut renovation with new HVAC, water treatment, kitchen, baths, lighting, and more." When contemplating the overall design direction for her "new" home, Amy notes that she listened to the building.
"My husband is more of a modern guy and I lean traditional," she explains. "I wanted the home to straddle a line between new/old, rustic/modern, and traditional/today." Amy chose four neutral colors for the space — bright white, medium warm grey, almost black, and true black — and used them exclusively. The loft-style house measures 29 feet by 65 feet and all of the rooms are connected.
"No matter where you stand in the house, you can see the entire place, so I didn't want it to become too chaotic and confusing visually," Amy notes. For lighting, Amy selected only a few shapes and repeated them in every space.
"I knew I needed barn lights in my barn house. It was a no brainer," she says. "I like the Original™ Warehouse Pendant Light because it straddles the modern and vintage line perfectly for me."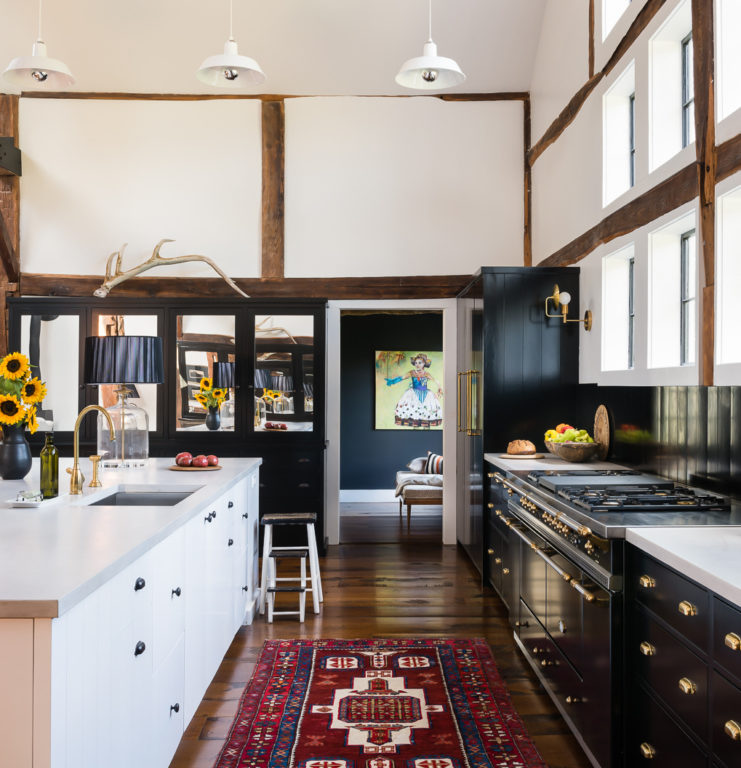 Amy customized a dozen of these handspun barn pendants with 18″ shades, White finish, and standard white cords. Eight of the lights are installed in her kitchen.
"These were the right size and proportion for the kitchen," she explains. "I chose the White finish because I wanted them to be an element in the room but not steal the show from the exposed 200-year-old beams."
Amy used Bulbrite half-chrome LED bulbs in the pendants which direct the light up into the shade with less glare creating more ambient light which she prefers.
"I love how, at night, they reflect in the grid of windows we have over the range," she says. "It looks like the barn goes on forever."
Photos courtesy of the homeowner and Matt Vacca