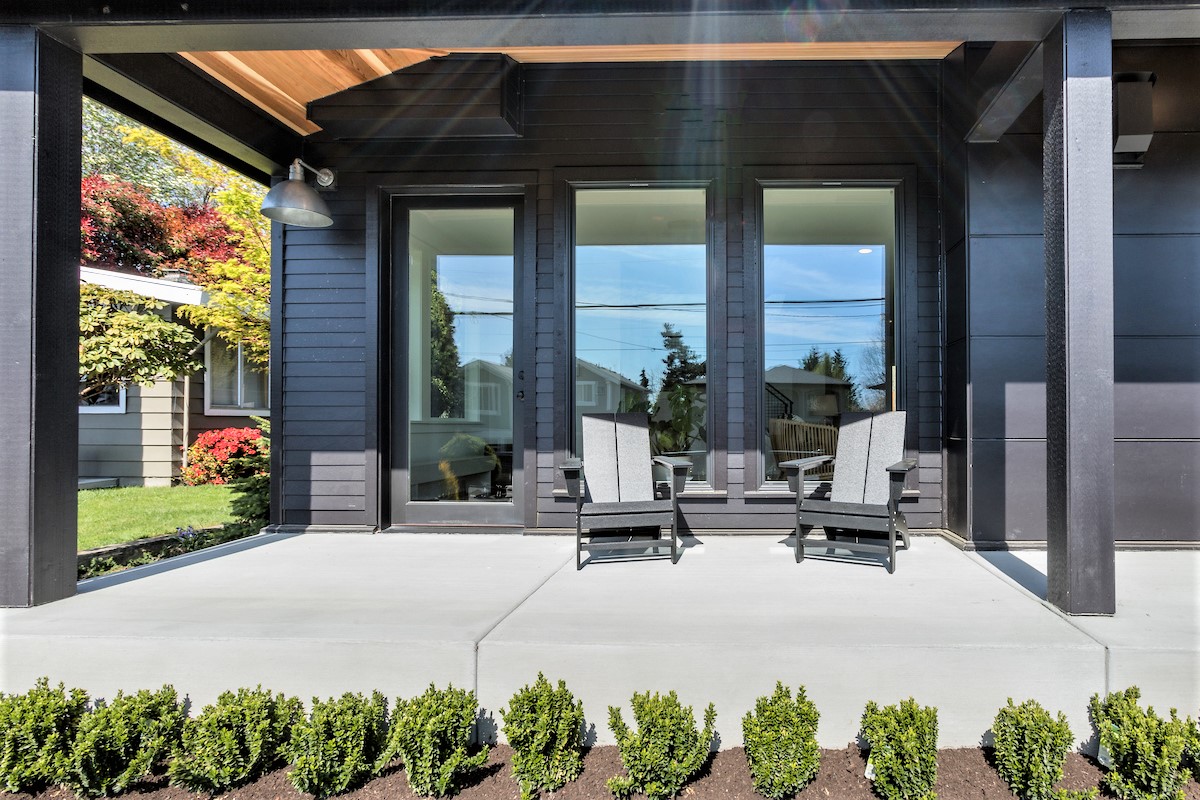 Keep Those Summer Vibes Going with Inviting Outdoor Spaces
Don't look now but summer is fast fleeting. While the kids enjoy their last days of freedom, adults too are taking every advantage to relax. Comfortable and inviting outdoor spaces can help you make the most of the waning days of the season. Today we're sharing some of our favorite outdoor spaces discovered in our Instagram feed. No matter the size of your patio, porch, or back yard, it's a great time to get outside!
Our good friend Micah from The Old Try enjoys a splash of color on his back patio with red chairs, a red door, and matching Esso Wall Sconces in, you got it, Barn Red! These 10″ shades are handcrafted here in America and feature a dusk-to-dawn photocell so they turn on automatically when the sun goes down.
This spot looks like a lovely place to start the morning! Erin added a classic touch to her upstairs porch with The Original™ Warehouse Gooseneck Light finished in powder coat Black and with a G11 gooseneck arm. She chronicled the build of her modern farmhouse on Instagram @Purely Farmhouse.
Our friends down under at Barn Light Australia are busy this summer handcrafting RLM-style lights like this one highlighting a backyard home office created by SheShedz. The Universal Gooseneck Light adds the perfect barn style to the patio which is surrounded by beautiful plantings. To see more of this project, check out the feature in Adore Home Magazine.
Who wouldn't want to wile away a few hours in this tranquil setting? Shared by @maceylaurick, this home has it all — pool, fireplace, outdoor kitchen, comfy seating, and plenty of Original™ Warehouse Barn Lights to keep the fun going long after dark!
As a return customer to Barn Light Electric, Jason knew where to find high-quality lighting for his new outdoor patio and dining area. Jason chose the Venice Cylinder Stem Mount Pendant to bring focused light with no glare to the space. He customized these handcrafted pendants with 4″ shades, an Oil-Rubbed Bronze finish, and four standard slots. The rugged 36″ stems protect the wiring in this outdoor setting and bring the fixtures to the perfect height over the table.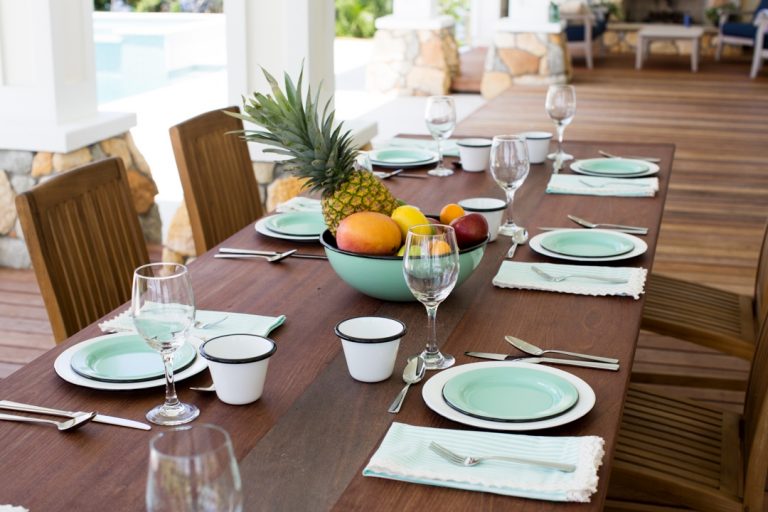 Don't forget to amp up your summertime dining with Barn Light's Porcelain Enamel Dinnerware. Whether you choose a blanket on the grass with a basket of goodies or layer a picnic table with all the fixins, our dinnerware, serveware, bowls, and cups make every meal a treat!