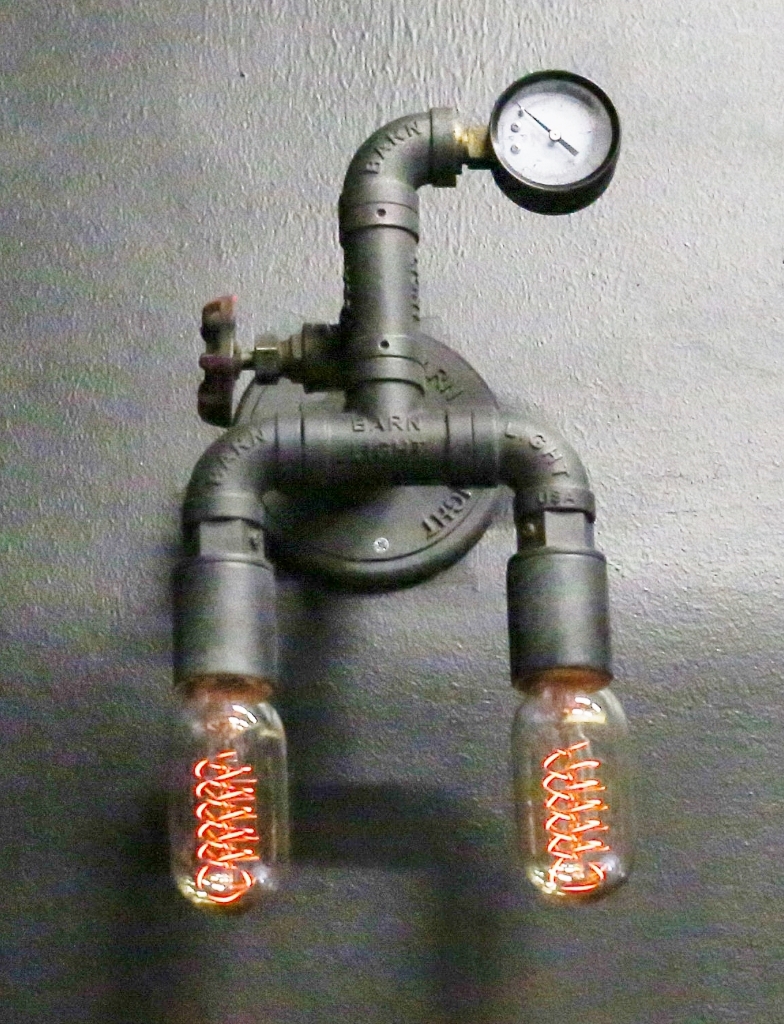 Industrial Lighting Still a Favorite of Both Residential, Commercial Customers
If you've never shopped our website, a great place to start is the Shop by Style menu. Just click on Lighting at the top of the home page and it's right next to Porcelain RLM and Barn Lighting. These style categories give you a sampling of the fixtures we offer in some of today's most popular styles including farmhouse, nautical, and schoolhouse lighting.
We also feature the wildly popular industrial style which took off about 10 years ago when old industrial and commercial buildings were targeted for renovation into chic residential lofts. Characterized by weathered wood, exposed piping, and rugged lighting fixtures, the industrial style is still a favorite with homeownes and business owners alike.
Industrial style lighting often features sturdy pipe mounts and bare bulbs such as this Blaylock Machine Age Sconce…
…and this Huxley Machine Age Wall Mount both installed at a Nashville music venue.
Industrial style lighting has found its way into residential spaces as well with homeowners embracing the look and durability of this style. David added the steampunk-style Lang Machine Age Wall Light when he gutted his downstairs bathroom to the studs. He loved being able to customized this American-made fixture with copper sockets and red cording for a splash of color.
This gorgeous bathroom is blessed not only with plenty of natural light but also a touch of industrial from the Chicago Vintage Industrial LED Stem Mount Pendant. The 16″ White shade features a contrasting Galvanized, heavy-duty cast guard with frosted glass.
Mountings can also lend an industrial look. This Original™ Gooseneck Light oozes industrial style thanks to its rugged chain-supported gooseneck arm. This handcrafted porcelain enamel gooseneck light is customized with a 16″ shade and Black finish. The G64 18″ gooseneck arm features a Galvanized finish and is adjustable to suit the install location.
Another hallmark of industrial style is upcycling materials to create new fixtures. The designer for this kitchen loved the simplicity of the Mig Pendant to highlight the island. These industrial pendants are made from the recycled tops of old acetylene tanks and can be customized in one of eight finish colors plus almost two dozen cord colors.
Even chandeliers can boast industrial style as shown by this Factory Overhead 6-Light Chandelier. The Galvanized patchwork of stems lends the distinctive industrial appearance while the frosted glass lends plenty of light to the stairwell. Be sure to browse all of our industrial options including goosenecks, pendants, and wall sconces with many of these available in LED!