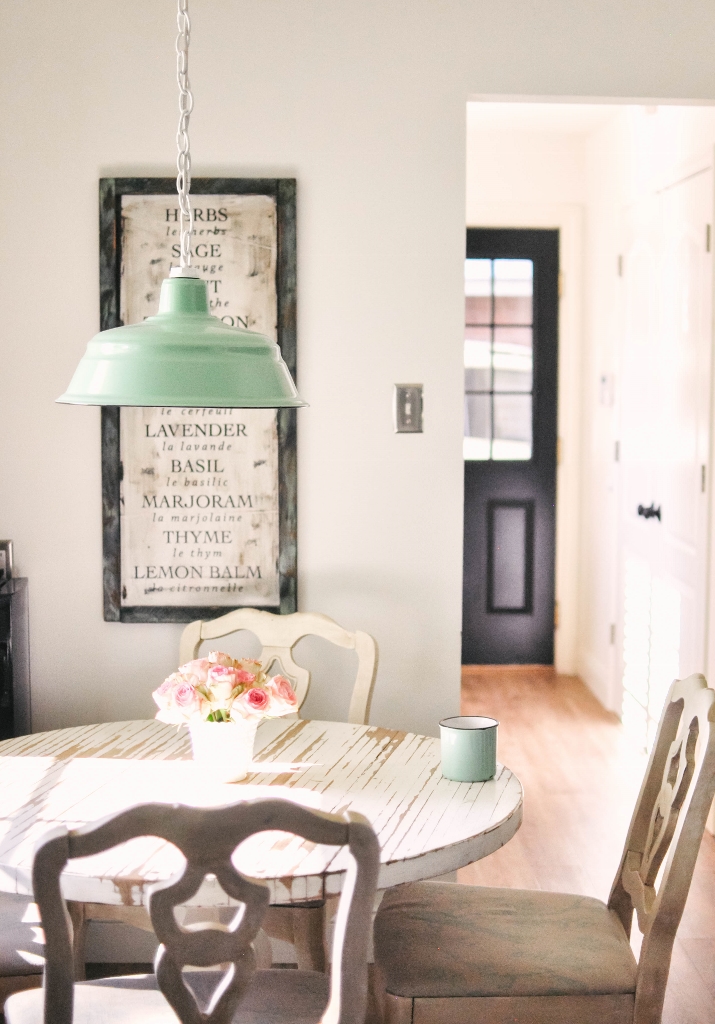 How To | Create the Perfect Farmhouse Kitchen
So you want to create the perfect farmhouse kitchen? The term "farmhouse style" keeps Google engines humming as the look continues to be popular with home builders and renovators.
To help you capture the look, we browsed through some of our amazing customer photos and found common elements in these beautiful farmhouse kitchens.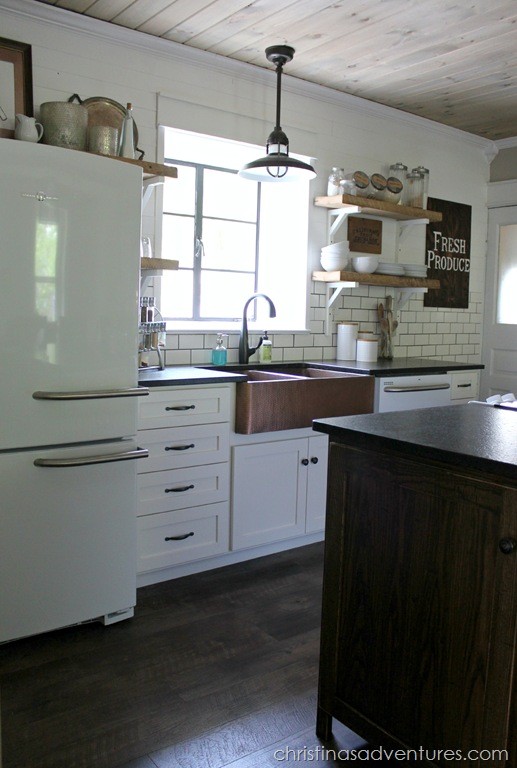 One of our favorite elements of a farmhouse kitchen is an apron front sink. Christina opted for a copper version that is the focal point of her space. It's especially lovely at night under the glow of a Brisbane Industrial Stem Mount Pendant.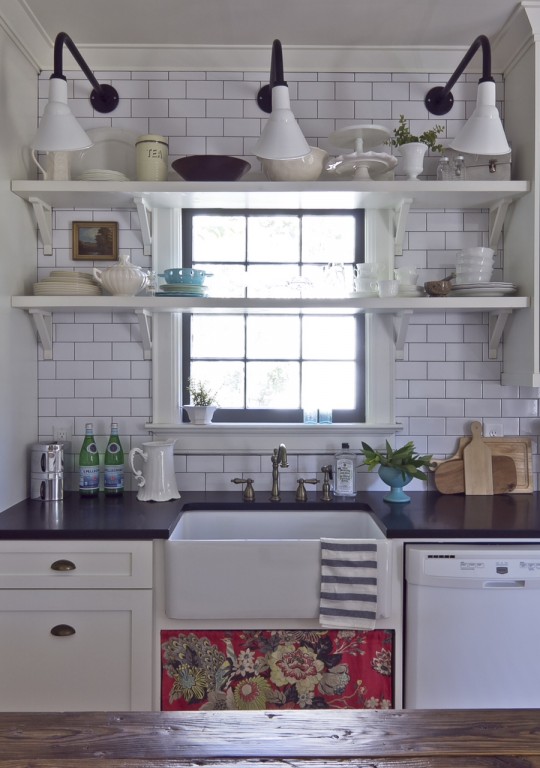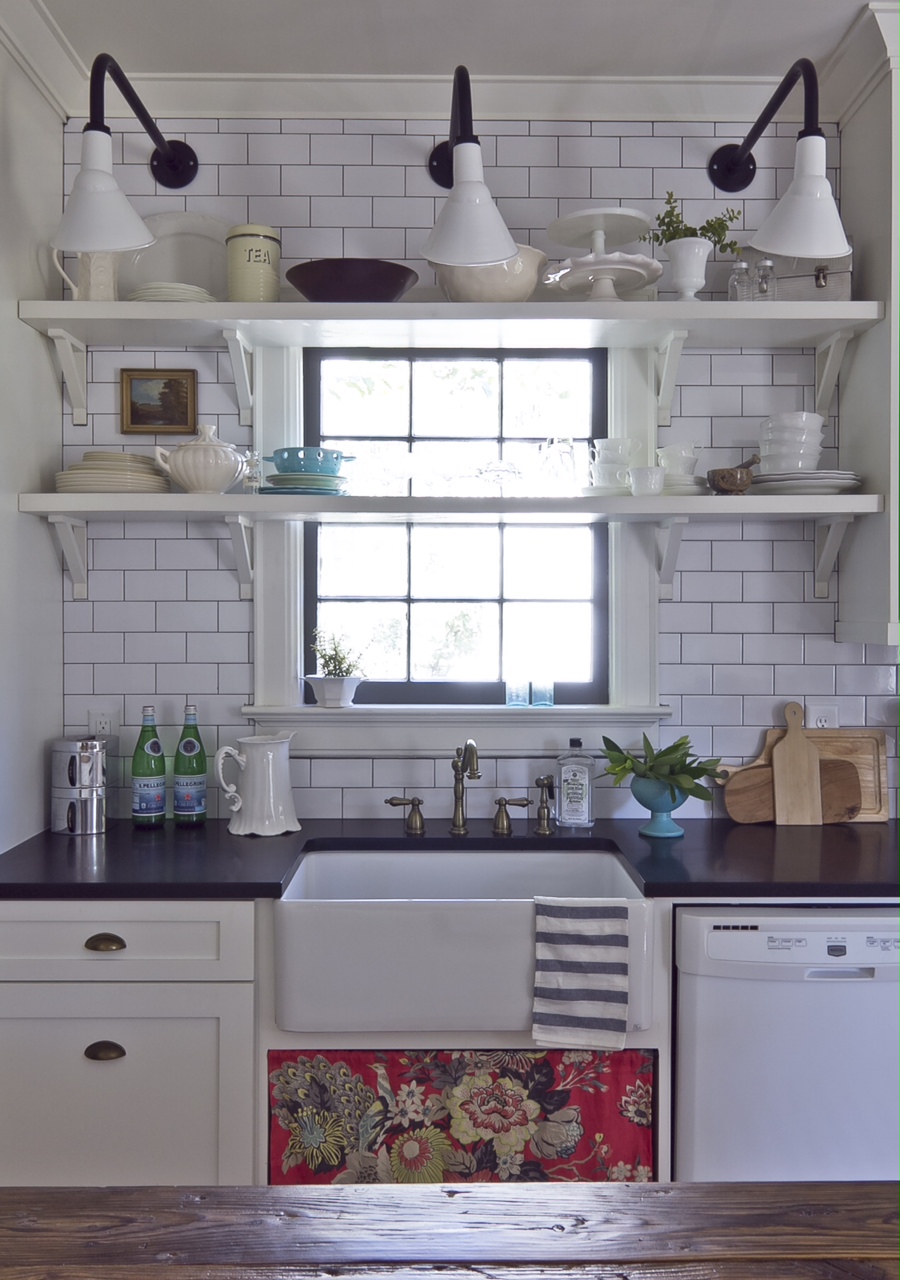 This more traditional, white apron front sink is surrounded by classic subway tile and open shelving — more hallmarks of a farmhouse kitchen. The shelves are illuminated by Fire Chief Sign Lights. If you're wondering why the designers chose sign lights for this space, read more about this project in this post.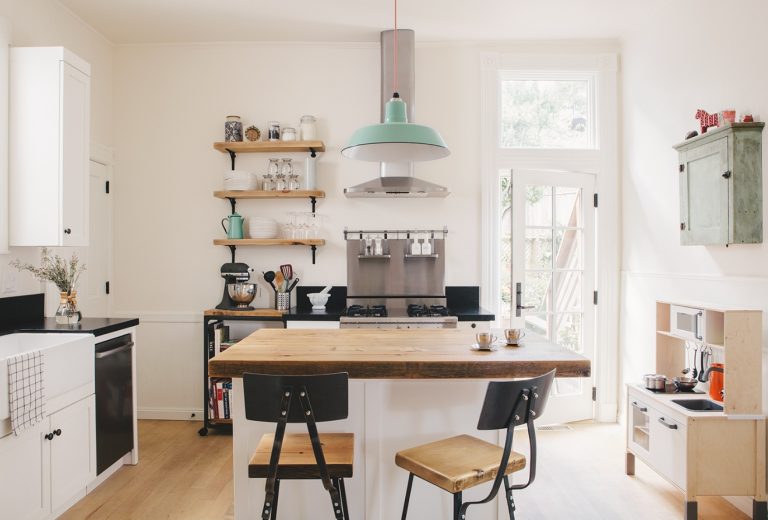 This kitchen has numerous farmhouse elements including open shelving, the apron-front sink, and warm wood touches in the flooring, stools, and island. The Original™ Warehouse Pendant Light, in a creamy porcelain Jadite finish, adds a soft pop of color.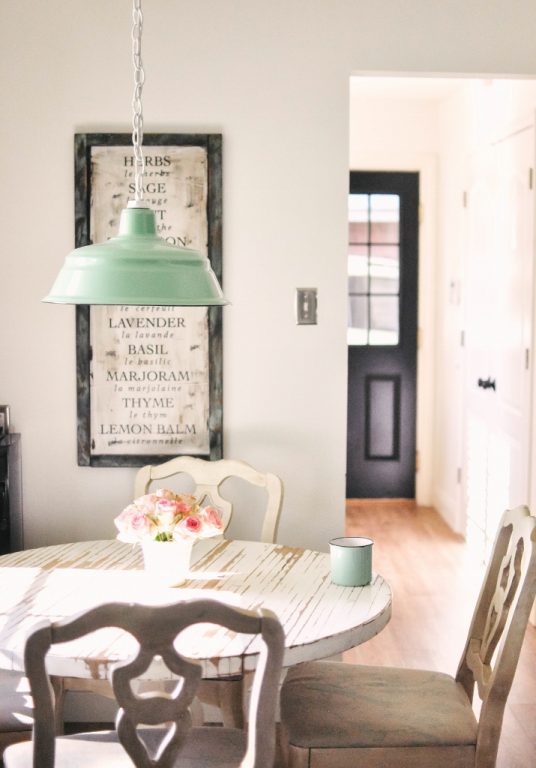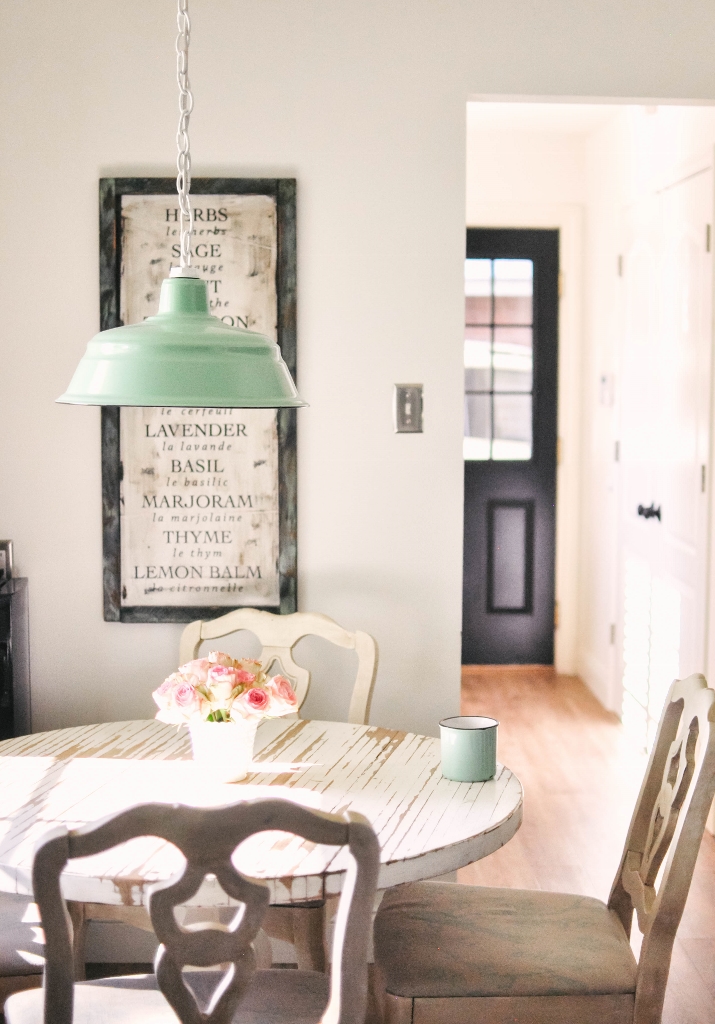 Distressed wood hints at the many family meals enjoyed at this farmhouse kitchen table. Another Jadite pendant, this one a Bomber Chain Hung Pendant Light, offers a welcoming touch to this eating nook.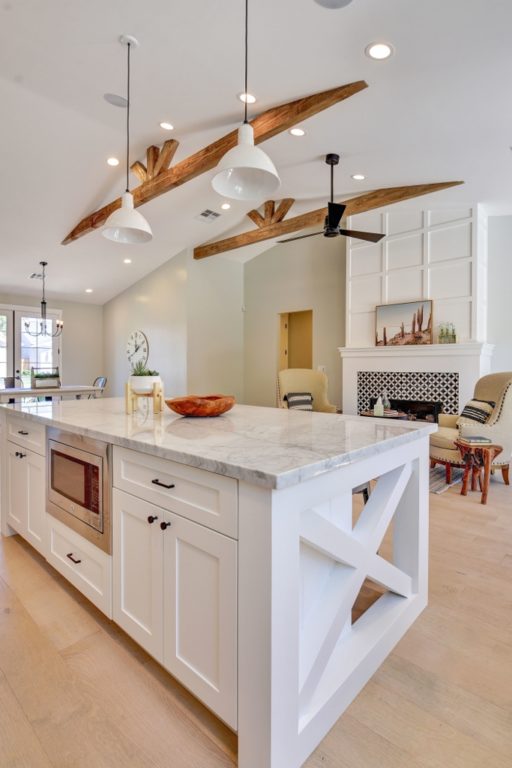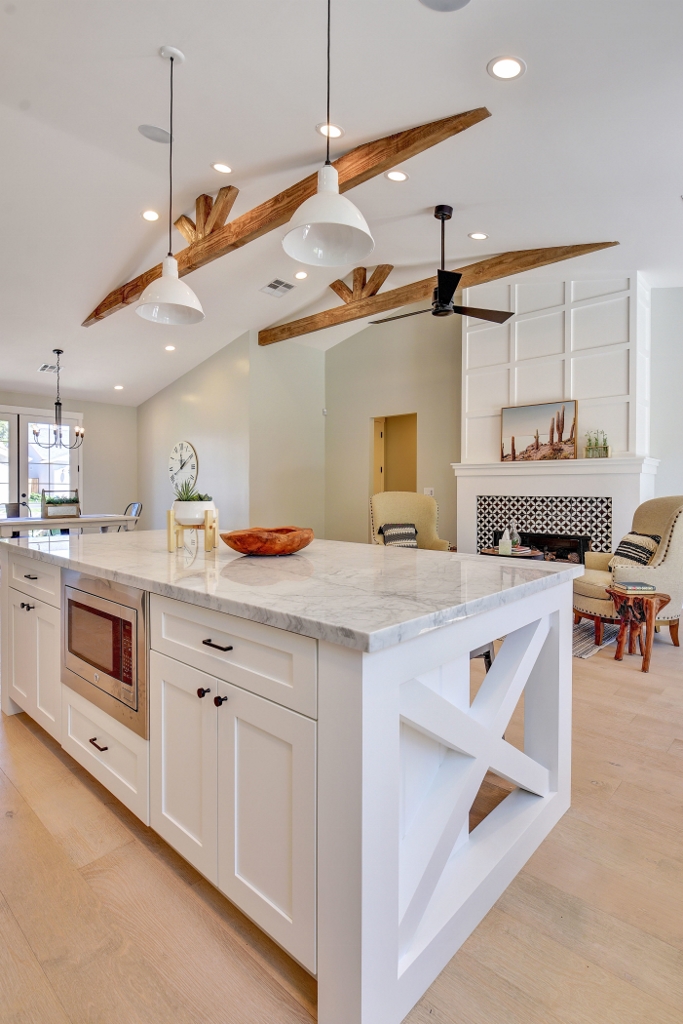 Board-and-batten pumps up the look as well. Even small details, such as the the trim on the fireplace and the crossed posts at the end of the island, add subtle farmhouse style.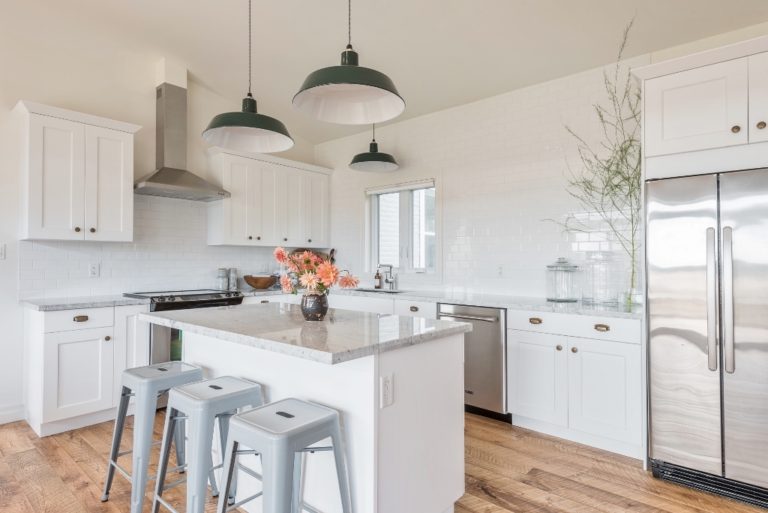 This homeowner wanted to evoke a farmhouse feel in a more modern way. The clean lines of this space keep it sleek, fresh, and not too obvious. The Original™ Warehouse Pendant, inspired by early RLM lighting, was the perfect choice for the new space.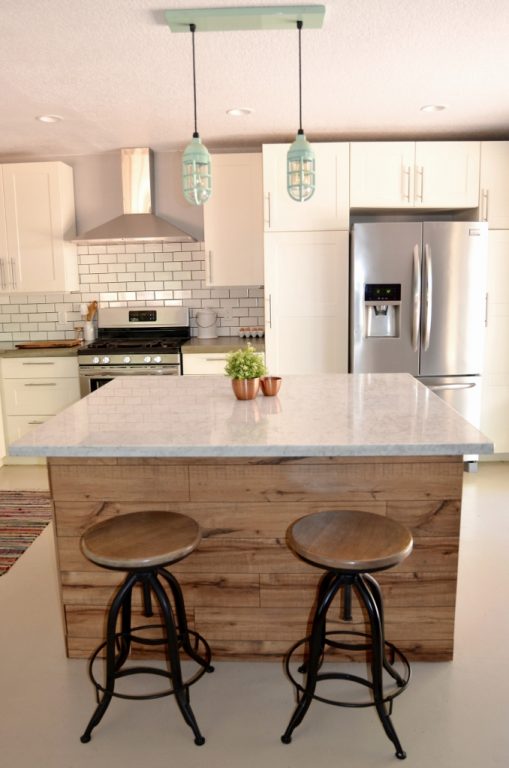 Farmhouse kitchens are often white or neutral, but you can add color with wood. In this kitchen, Apryle chose laminate for her island along with wood-stopped stools then added a pop of color with an Insider 2-Light Chandelier from our Chandelier Collection.
To make shopping even easier, we now have a Shop By Style menu which includes six popular styles including Farmhouse, Industrial, and Nautical. For more inspiration, don't miss our Instagram feed!