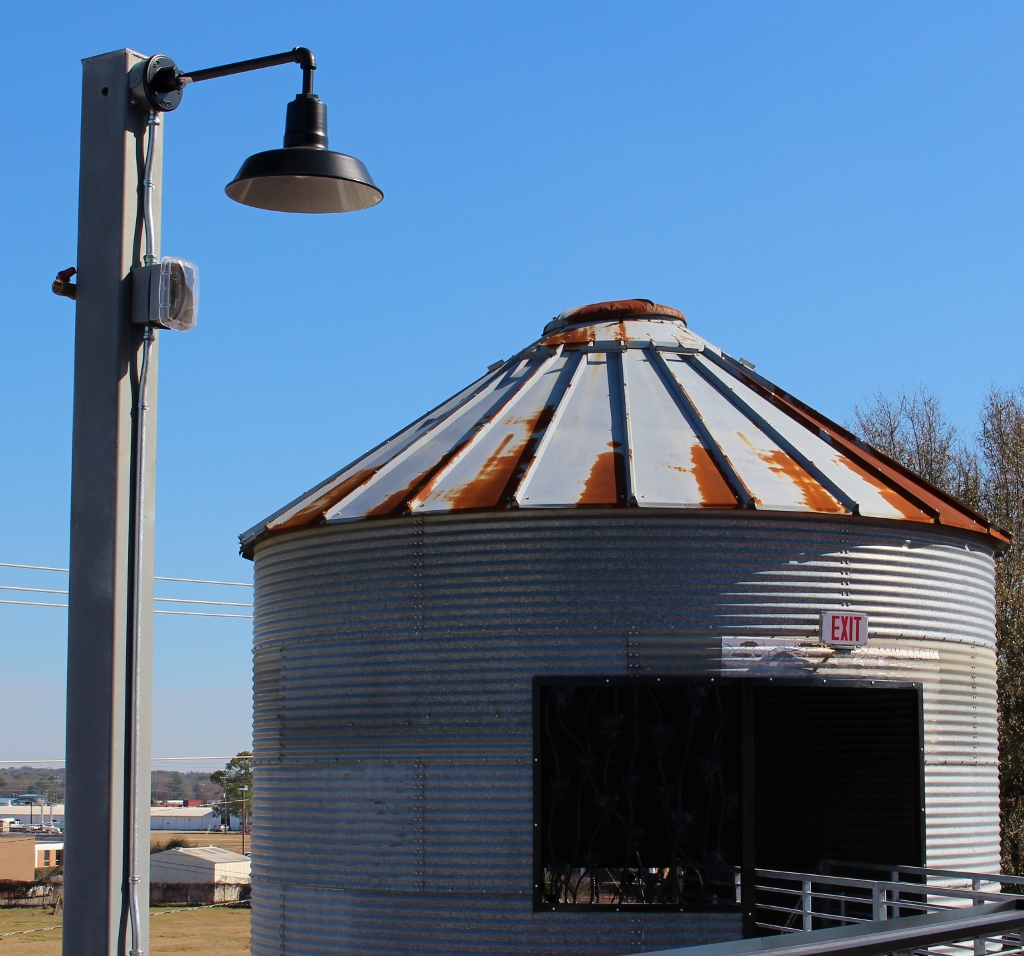 Quick Ship Lighting Offers High Quality, Fast Turnaround
If you follow the Barn Light Electric blog, you know that our lighting isn't sitting in a giant warehouse waiting for a drone to snatch it from the shelf. Unlike other business models that sacrifice quantity over quality, our vintage-inspired lighting is handcrafted and made to order. That means you can customize these fixtures to your heart's content!
This hands-on process, from cutting and shaping the metals, to prep, paint, assembly, and shipping is accomplished by many talented hands. This process takes time; about eight to ten working days to complete. We think this process, and the end result, is well worth the wait!
That being said, our professional customers, with looming construction deadlines, sometimes need lighting more quickly. Bert Shuler, head of The Shuler Group, Inc. out of Orangeburg, South Carolina, recently worked with the team at River Rat Brewery, located in nearby Columbia, to expand their space for the legions of craft beer fans in the area.
The expansion includes a screened-in pit room where the magic of southern barbeque takes place along with a new rooftop bar. The bar features plenty of fresh air, comfortable seating, and expansive views of the University of South Carolina and downtown Columbia. With a tight deadline for completion before spring, Bert delved into our Quick Ship Collection to find the perfect lighting.
"We wanted the decorative lighting at River Rat to have an upscale industrial/warehouse feel," Bert says. "We like the basic barn light design which is classic, simple, and no frills."
For the pit room, Bert chose three Quick Ship Original™ Warehouse Gooseneck Lights to throw light onto the BBQ smokers which were installed at a later date. These classic barn lights feature 16″ shades, a Galvanized finish and G22 gooseneck arms. Bert also added the Galvanized wire cages to complete the warehouse look.
"We used the Galvanized finish on the pit room porch walls to complement the galvanized steel on the rooftop and the grain bins," he explains. "We like the clean lines and the obvious quality."
The rooftop bar, accessed by stairs that wind through the inside of the silo, also has Quick Ship Original™ Warehouse Gooseneck Lights, but these are mounted to posts to provide overhead lighting. These American-made gooseneck lights sport 12″ shades, a Black finish, and the G1 straight gooseneck arm.
"The colors and style of fixtures fit the theme we already have in our taproom and outside space," says Kim Richards, staff accountant for River Rat. "We love the look and they really add to our decor."
The Quick Ship Collection offers the same hands-on craftsmanship and attention to detail that all of our products receive. The collection includes some of our most popular shade styles, finish colors, and mountings that can be shipped in just a few days. For questions on this collection, feel free to contact our sales team at 800-407-8784, via email at sales@barnlight.com or via Live Chat from our home page during regular business hours.