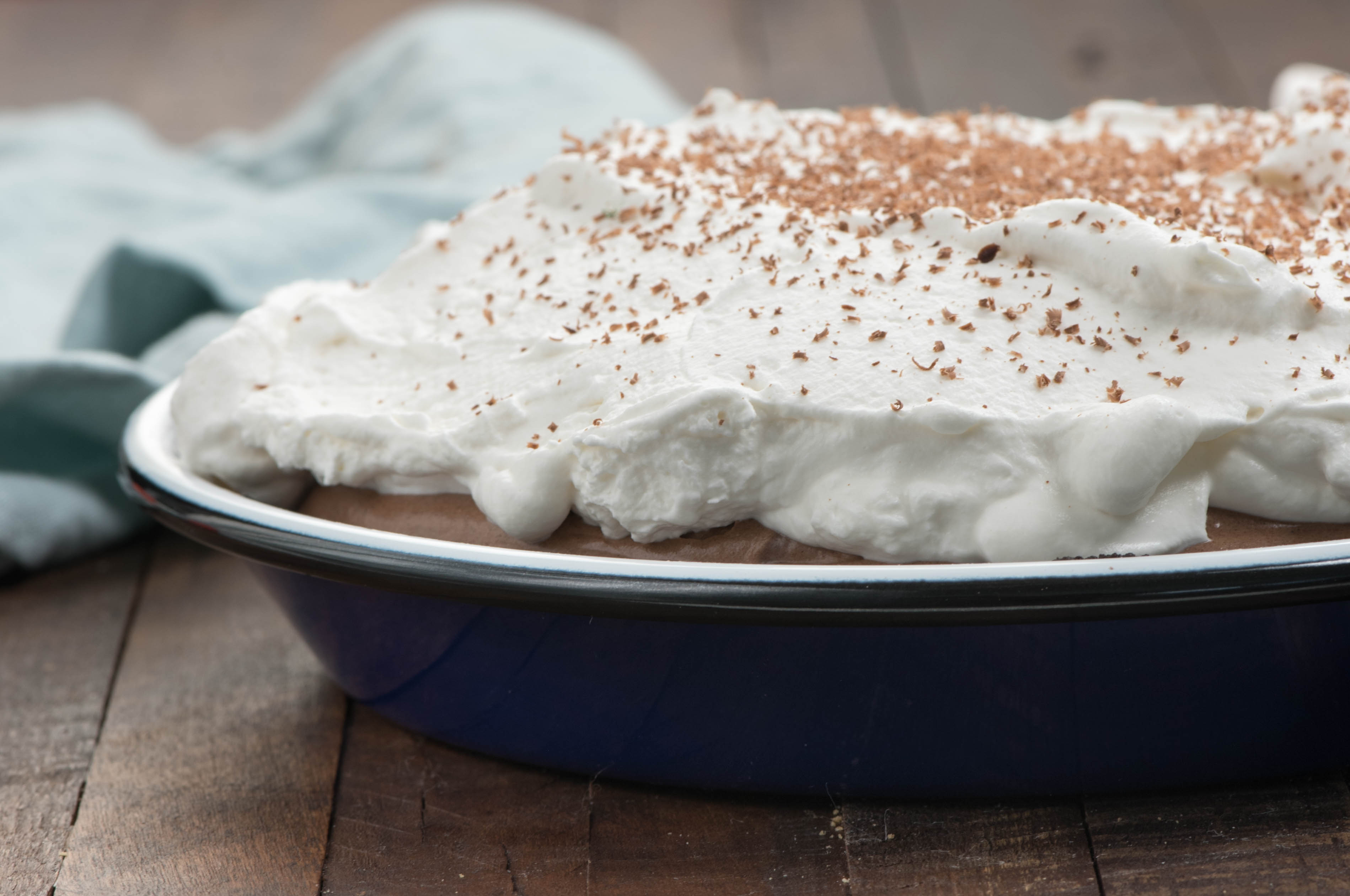 Food Bloggers Celebrate Pi Day with Handcrafted Porcelain Bakeware
It's Pi Day! That crazy holiday when math geeks and the math inept join to celebrate the irrational and transcendental number that continues forever without repetition or pattern. Here at Barn Light Electric, we're celebrating Pi Day with, what else, but pie!
We asked some of our favorite food bloggers to share some of their best pie recipes, and we think you'll love the tasty results. These delights are all served up in some of our beautiful Porcelain Enamel Pie Plates which are crafted by hand just like our barn lighting.
Dorothy Kern has been blogging on Crazy for Crust for seven years and gets inspired by what she loves to eat. Her favorite pie is Apple Crumb but check out her latest creation — No Bake Chocolate Cream Pie — which looks even more amazing in our Enamelware Pie Plate. This handspun pie plate is finished with a Cobalt Blue exterior and bright White interior.
"I think no-bake pies are my favorite, and this chocolate cream version is in my top five pies of all time," Dorothy says. "The pie plate is lightweight, bakes evenly, and cleans easily. My favorite pie plate for sure!"
This sumptuous pie, served up in our Special Edition Enamelware Pie Plate, comes from our friends at The Seed & Plate. The three Georgia gals behind this blog are passionate about life, from breath to bread, from seed to plate.
Their Heirloom Squash Pie offers a slight twist on the classic pumpkin pie by using the sweeter kabocha squash. Almond flour and butter lend the crust a delightful and unexpected cookie-like crunch.
One of the best things to come out of the Sunshine State is the tiny, tart key lime. And Audra, aka The Baker Chick, takes these tasty little gems to new levels of goodness with her Easiest Key Lime Pie.
This easy-as-you-know-what recipe is not only decadent but looks impressive too especially when served from our Enamelware Pie Plate. Audra chose a classic white-on-white color combination for her handcrafted pie plate.
We know when Sommer from A Spicy Perspective gets in the kitchen, something magnificent will soon be pulled from the oven. How does Bourbon Derby Pie with Salted Caramel Whipped Cream sound? Yeah, we thought so too!
The best thing about this pie, other than earthy nuts, a molten chocolate layer, and a boozy whisky essence, is that it's incredibly easy to make. Simply dump the ingredients, stir, pour into a crust, and bake.
"The only thing that could possible make this pie even better is to bake it in a Graniteware Pie Plate and serve it on stunning porcelain enamel plates," Sommer says. "Oh wait, I did that!"