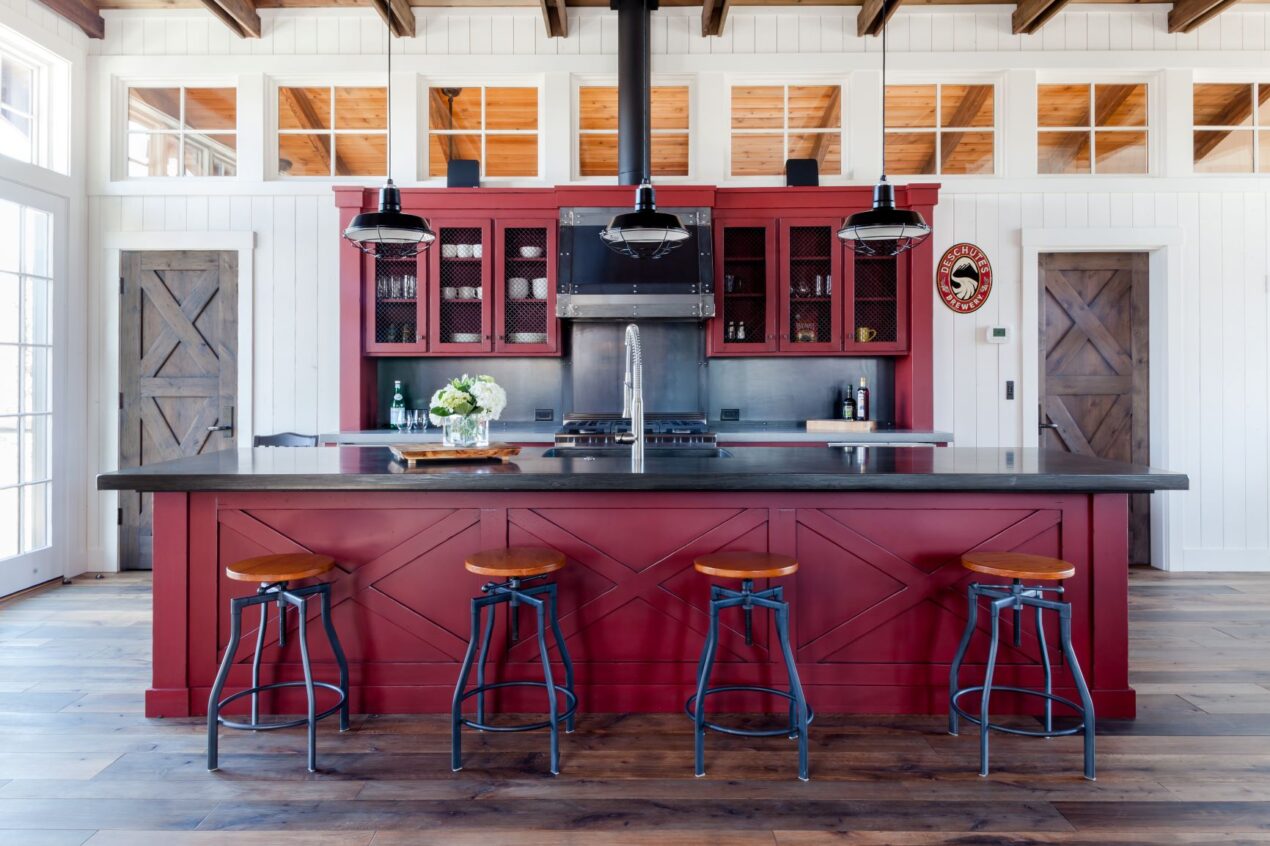 Handcrafted LED Lighting Lends Rustic, Yet Modern Style
Creating an inviting, comfortable spot in your home for overnight guests can be tricky. While some homeowners dedicate a spare bedroom for this occasional use, others opt to utilize space in a basement or room over the garage.
When the team at Legum Design in Bend, Oregon, was tapped to create guest space for a client's home in nearby Tumalo, their starting point was a 100-year-old barn.
"This was a fairly extensive remodel," says Alex Reid, interior designer with Legum. "We transformed the barn, originally built in 1910, into a guesthouse. We wanted the interior to speak to the history of the exterior, keeping somewhat of a rustic, yet modern, feel."
While the team paid homage to the barn's historic character with a classic farmhouse design, they opted for high-efficiency LED lighting for the interior.
"When it came to the lighting, we wanted it to be cohesive from the exterior to the interior," Alex explains. "We kept the color finishes to a minimum, but having a variety of styles within the house gave it more character without overdoing it."
For the generous kitchen island, the team chose the Original™ Warehouse LED Pendant Light. They customized this trio of pendants with 14″ shades, a Black finish, and Black wire cages.
"The 14″ shade was needed in this space to keep the proportions balanced," Alex notes. "Since the kitchen has a complete open concept, we decided that the larger shade has a little more character and provides the farmhouse style we were looking for."
In the nearby stairwell, they chose the same fixture, but this pendant is handcrafted from Raw Copper to add a pop of color. The matching copper canopy draws the eye upward in the space.
Guests enjoy a beautiful view from the round dining table which is highlighted by a Cairo Chandelier. This American-made, multi-light chandelier features five shades with a Black finish and mounting.
"We love the Cairo Chandelier!" Alex says. "We thought this went perfectly over the smaller, round dining table. It is very cohesive and fits perfectly into this intimate area."
For the bedroom and bath, Alex and the team chose Chestnut LED Stem Mount Pendants to complement the Chestnut LED Gooseneck Lights they installed on the exterior of the guesthouse. Both of these pendants are crafted with handspun 12″ shades in a Black finish.
Because of the sloped ceiling, these pendant lights are installed with hang-straight canopies. Both are also customized with a 1250 lumen LED and domed lens.
"We love the shape of these pendants and thought they would look great against the white and wood tones of the room," Alex notes. The team at Legum are long-time customers of Barn Light Electric and have sourced our American-made lighting for many projects.
"These lights are simple and fit in perfectly with our design," she says. "You guys have never disappointed!"
Photos courtesy of Legum Design and Cheryl McIntosh Photography