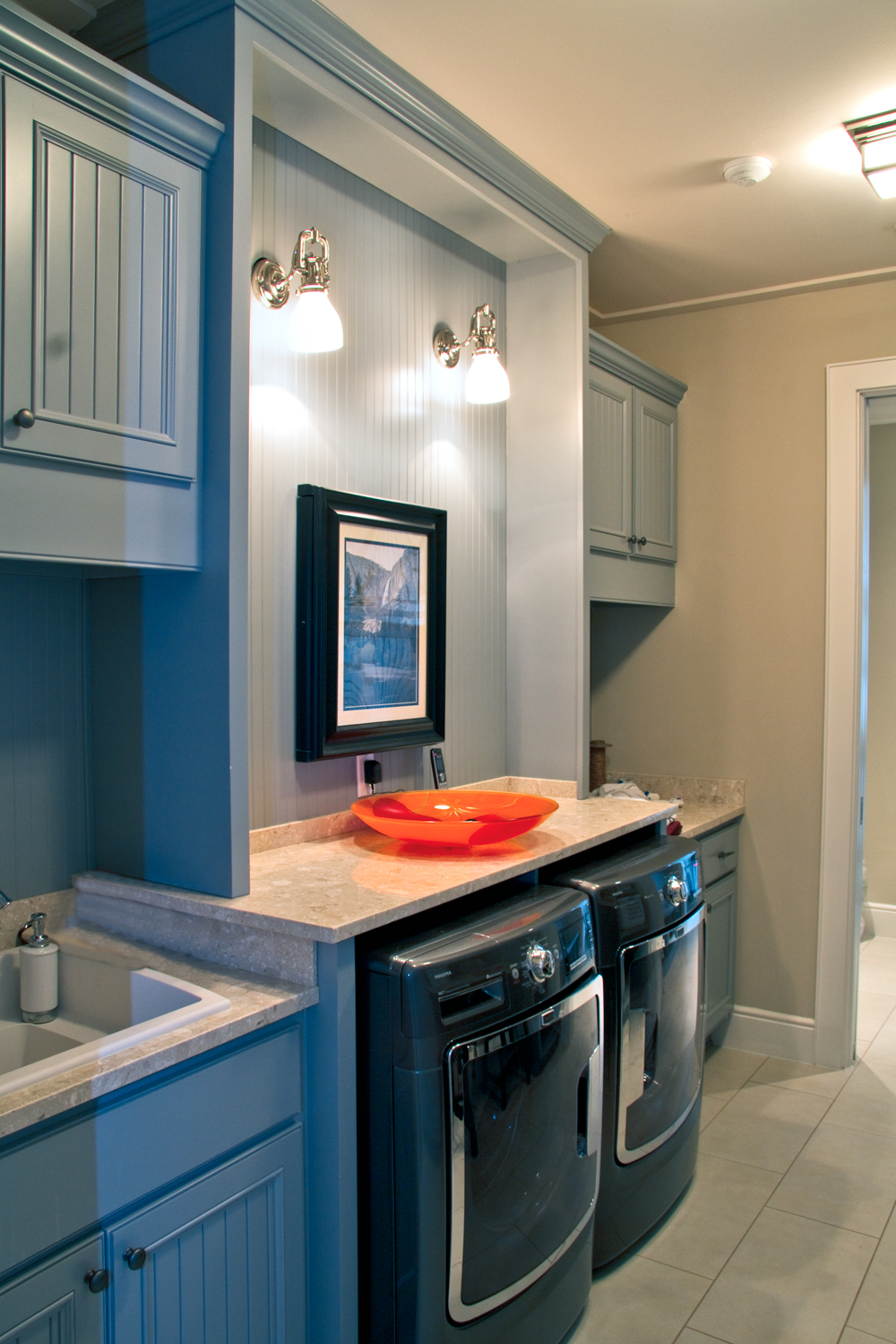 Hallway & Laundry Room Lighting | Gary from Orlando, FL
Do you remember yesterday's featured customer, Gary? It would be hard to forget, but he had the beautiful craftsman style home with the galvanized outdoor lights. We apologize for leaving you hanging; we know you can't wait to see the rest of his Florida home! That's right, he also used our lighting throughout the inside too!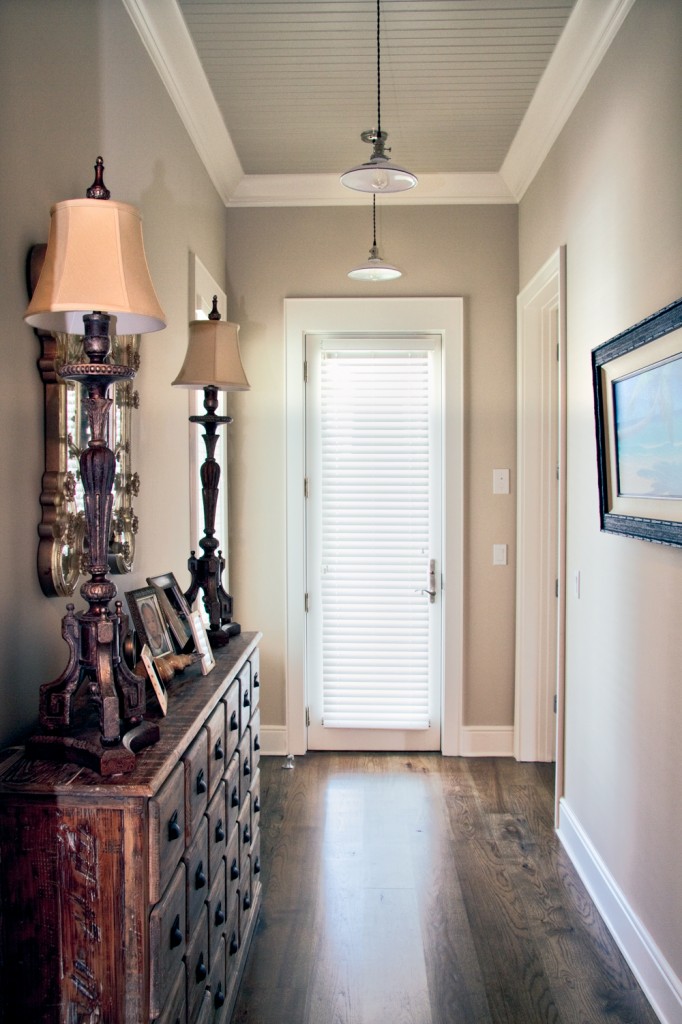 When you walk in, a hallway with natural wood floors and crisp crown molding instantly greets you. A vintage chest of drawers acts as a console table, showcasing family photos and undoubtedly storing knick-knacks. The oversized table lamps are big on personality, but they definitely can't top Sinclair Porcelain Pendant Lights hanging from the slatted ceiling nearby. Vintage-style enamel ceiling lights match up with the Old-World quality found in the hallway and bring out that rugged factory look.
Wander through more of the house and you may find yourself in the laundry room. Typically, doing laundry is the most dreaded chore, but how could you hate sorting socks here? Gorgeous blue wood cabinets paired with granite countertops lend a colonial farmhouse look, but has modern style due to the brilliant orange dish and hi-tech appliances. Two of our vintage wall sconces above the counter light the way to fighting stain. These Davenport Wall Sconces feature a satin nickel finish and milk glass shade. Satin nickel is the ideal finish choice for those looking to achieve traditional yet modern style. The Davenport also has nautical elements, like the vented cup and hinges that blend with the rest of the home's barn lighting.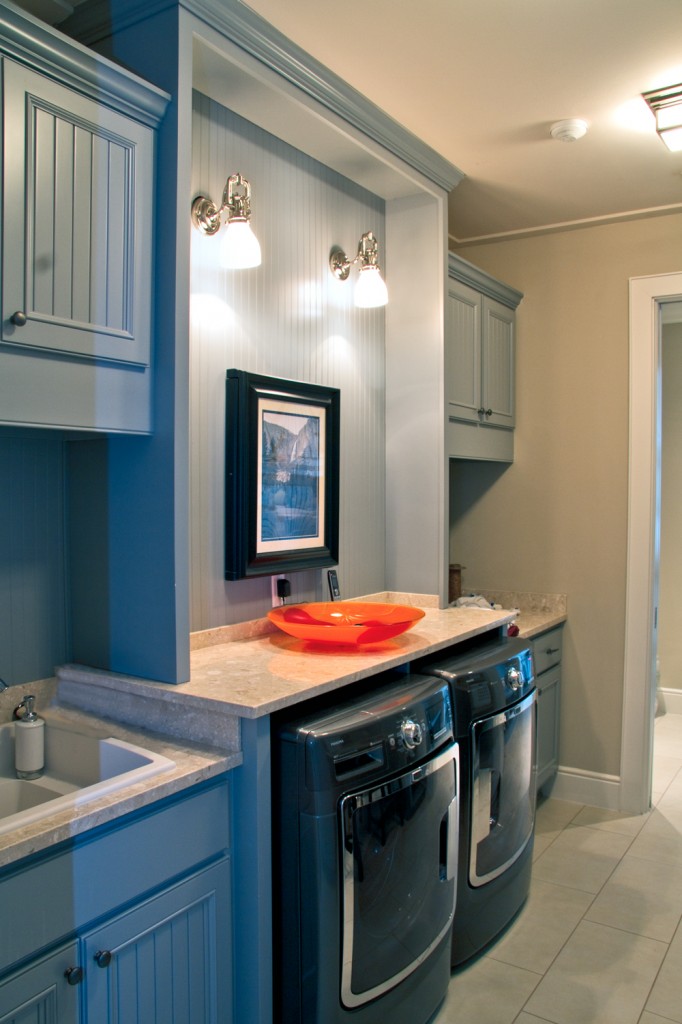 Do you have our barn lights anywhere in your home? Send them into us – we love to see every unique project! You never know, you could be our next featured customer.