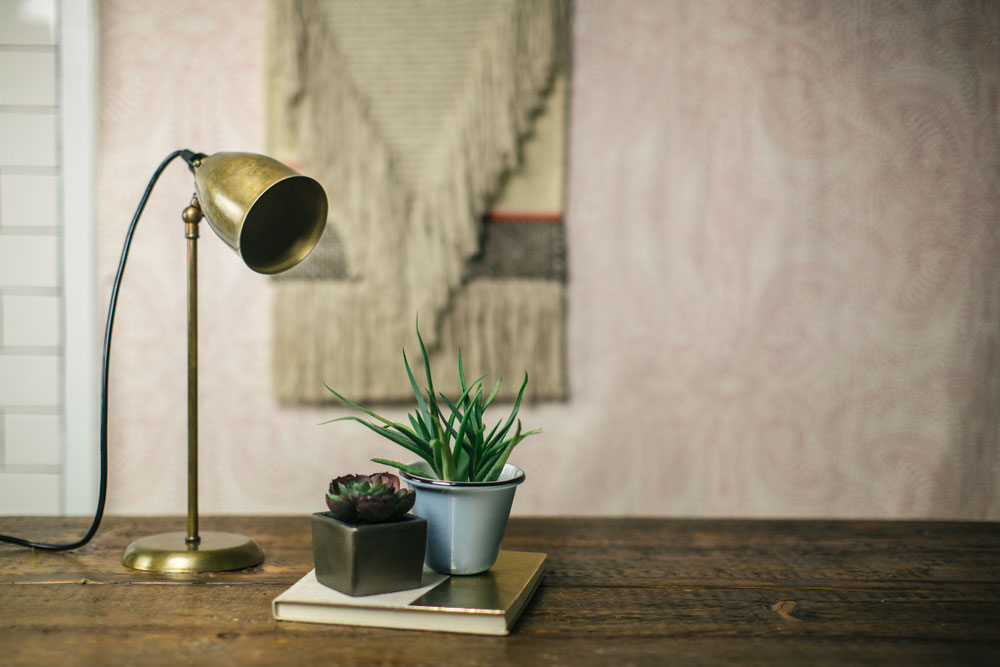 Guest Blogger | Top 10 Ways to Decorate with Warm Copper & Brass
Over the years, we've made good friends in the business — from interior designers and architects to home builders and house flippers — all who bring their own special knowledge, experience, and personal style to their profession.
Today, we're starting a new series authored by some of these friends who are willing to settle into the blogger's chair for the day and post about what's on their mind! First up is Melissa Andersen, a writer, editor, blogger, and social media manager/consultant for clients such as And North, Kaufmann Mercantile, and The Cousins from HGTV. Melissa hails from Jersey City, New Jersey, and is here to talk about the resurgence in warm metals. Take it away Melissa!
Whether you're trying to capture the sun-kissed history of an ancient Mediterranean abode or the contemporary coolness of a sleek uptown loft, there's a metal out there for you. And while silver and chrome have ruled the interior design world for decades, there's been an undeniable shift in recent years: warm is in and that makes copper and brass the new cool kids in town.
Whereas materials like nickel and stainless steel can have a cold, almost clinical feel, copper and brass have an inherent warmth that gives an instant lived-in and loved-on feel to any piece, while also speaking to a variety of heritages from Moroccan to French to Italian. Unlike their cool counterparts, brass and copper are deep, eclectic, elevated, and earthy – qualities that transcend trendy and fall firmly in the timeless classic category. And best of all, these metals go with nearly any color palette or design aesthetic, from modern to rustic and everything in between.
Here are a few tips, tricks, and considerations when going heavy on warm metals.
1. Don't be afraid to mix metals. The days of 'pick one and stick to it' are long gone; today, it's all about variation, depth, and a sense of collected style.
2. Mix finishes too. Try the new old versions of copper and brass. A patina – whether authentic or fabricated – gives metal a worn, loved look and creates a needed break from a room full of contemporary luster and builds a sense of history where there is none.
3. A good rule of thumb is to use at least two, but never more than four, finishes or metals in a single space.
4. Incorporating copper and brass into kitchens and bathrooms is a surefire way to warm up spaces with mostly cool materials like marble, steel, or concrete.
5. Aside from neutrals (which are always a do), brass and copper play well with bright colors. Pair aged brass with poppy tropical colors or polished copper with intense neons for a fresh twist.
6. Mix cool colors – like blue, purple, or green – with warm brass for a striking effect. Avoid using intense oranges or yellows with brass (which may clash) other than in small doses.
7. Copper beautifully and naturally complements jewel tones, dusty pastels, and natural colors like browns and olive green.
8. Go for form and function, like lighting or this stunning Polished Copper Ceiling Fan. Not only does a brass or copper fixture serve a purpose, but also the reflection off of the warm metal creates a comfy, glowing halo effect.
9. Think clusters. A big, bold piece is a total showstopper, but a cluster of one or several metals can be just as impactful. A grouping of brass vases of different shapes and sizes or a collection of copper pendants hung at varying heights adds interest and depth in ways a solitary piece can't.
10. Don't forget the exterior of your home. A weathered brass pendant hanging from a porch or copper gooseneck lights framing a doorway instantly creates an inviting entry for guests and passersby.
Now tell me, what are your favorite ways to use copper and brass at home? — Melissa