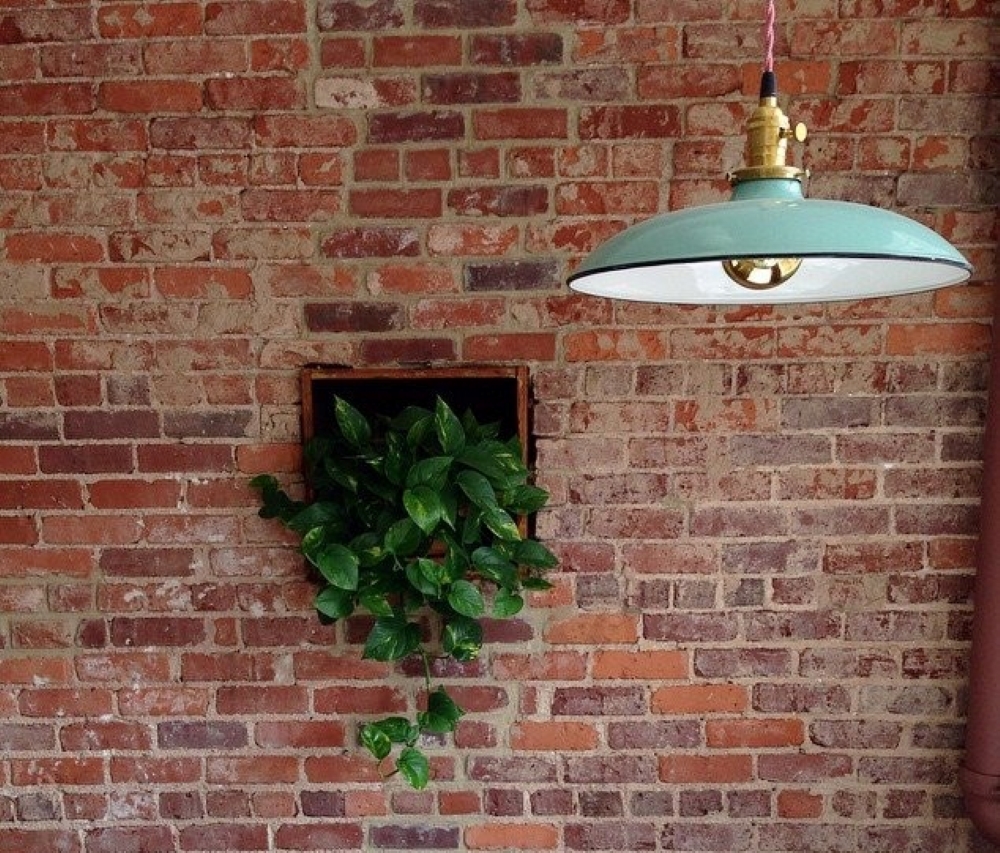 Porcelain Enamel Dinnerware, Lighting for NC Restaurant
What is it about waking up in the middle of the night with a perfectly wonderful idea? Is it because we turn off our brains to sleep and that nugget of brilliance can finally surface?
For Katy Kindred, her mind was a turmoil of construction, renovation, and opening-day details for the new restaurant she and her husband, Joe, were opening in Davidson, North Carolina. She had fallen in love with Barn Light Electric's Graniteware Bowl Collection, especially the creamy Jadite dotted with black speckles, but she couldn't figure out how to use the bowls in their new space.
"I wanted that pop of color on the tables but wasn't sure how to incorporate it," Katy says. "I literally woke up in the middle of the night after stumbling across a recipe for Japanese milk bread with the idea to bake the bread in the bowls." And now, several months after opening day, the milk bread is a big hit with patrons, and the bowls add the perfect touch to the decor.
"The atmosphere is bright and welcoming. I wanted to work with a light color palate to keep a relaxed feel," Katy explains. "I tried to take cues from our building's history as the Main Street Pharmacy in the design, mixed with some mid-century modern notes for a contemporary, clean, unique aesthetic." She incorporated the porcelain enamel bowls to complement this contemporary take on the retro look.
Barn Light Electric's Graniteware Bowls are hand spun from commercial grade steel and coated with multiple layers of porcelain enamel glass that is baked on to high-gloss perfection. You can choose a Nesting Set of five bowls or choose the Build-Your-Own Set and select five sizes and finishes to suit your needs. Katy chose the small-sized bowls for her bread baking.
To complement the graniteware bowls, Katy chose two Sinclair Industrial Pendant Lights, also in a Jadite finish, to hang in the front windows. These American-made lights were customized with a 14″ shade, brass socket with a knob switch, and a red-and-white chevron cord.
"I think it gave a perfect retro feel," she notes. "The playful and colorful combination shows that we are not too fancy and that we don't take ourselves too seriously!" The Sinclair is a vintage-inspired ceiling pendant with roots in the industrial lighting of the early 1930s. Its sleek profile adds a timeless element to this restaurant which is simply called Kindred.
"I love the sophisticated shape and that I could use the same accent color on the lights as I used on the bowls," Katy says. "That was the color I wanted to use so the lights and bowls were perfect!"
Photos courtesy of Kindred